Back in the saddle again
A suitable and comfortable saddle is incredibly important while cycling. You only have three contact points with the bike while cycling - your feet/pedals, hands/handlebars and your saddle. Because of this, it's vital your bike saddle is comfortable to make life easier and prevent chafing, numbness and all manner of unpleasant nether-region complaints.
Choosing the right saddle
Sitting comfortably?
It can be a bit of a task finding the right saddle for you. Just because a saddle has lots of padding doesn't necessarily mean it will be the most comfortable. It all depends on the shape of your behind, your style of riding and your level of tolerance.
Luckily, saddles are an inexpensive upgrade so try a few out to find the perfect perch for your posterior. Ultimately, you need support - the weight needs to be on your sit bones (the bony parts of your bottom) and not on sensitive tissue areas.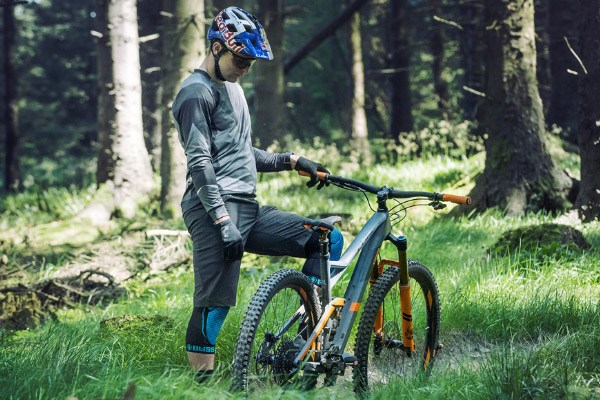 For casual riding, a wide, heavily padded seat gives you plenty of cushioning and support. For racing, you don't need as much support, so a narrow saddle is better and won't obstruct your leg movement as much as a wider saddle. Men's saddles tend to be long and thin. Some have padding from foam or gel inserts. Women's saddles are shorter in length and wider at the back.
How to measure your sit bones
Finding your correct sit bone width is easy, and you can do it at home.
All you need is a flat bench or seat, something to rest your feet on, a piece of cardboard, some chalk and a tape measure. Check out our video to see what you need to do.
Construction
What's in a saddle?
Let's take a look at the geometry of a saddle and some of the features you'll find.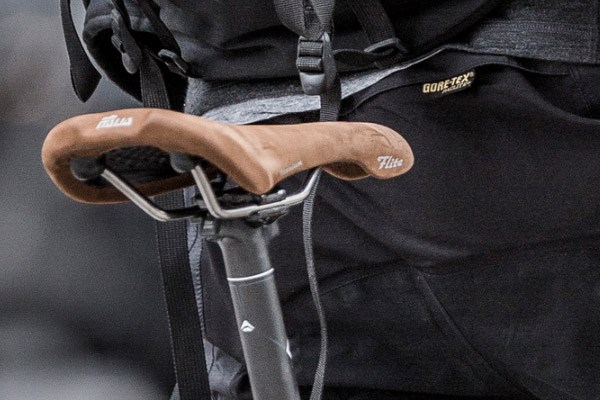 Rails
Rails (sometimes called the cradle) are found on all saddles and attach it to the seatpost. They are made from steel or lighter materials such as carbon fibre, magnesium or titanium.Some saddles have hollow rails to make them lighter still.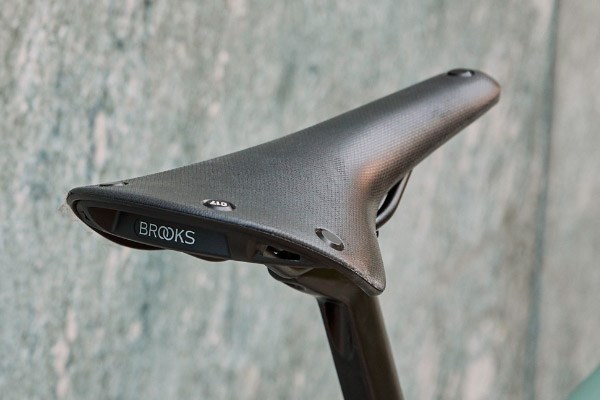 Covering
Saddles are commonly made from high-wicking, durable man-made fabrics such as Lycra, vinyl or synthetic leather. Leather saddles are timeless and stylish, medium weight and extremely durable, although they are more expensive, need covering to protect them from water damage and have to be 'broken in'.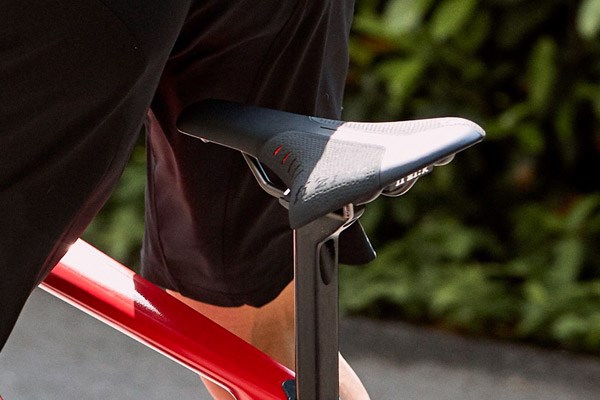 Comfort Features
Made from metal frames with springs, padded or 'mattress' saddles imitate a mattress. Gel saddles are made from similar material used in cosmetic surgery implants which moves with you to protect sensitive tissue and cushion your body.
Performance Saddles
For speed or endurance
These saddles are narrow and lightweight (sometimes with titanium or carbon rails), with minimal padding and a stiff top.
Mountain bike-specific performance saddles have a shaped rear, downward sloped nose and can be reinforced on areas that impact when you crash. Aggressive off-road riding saddles are longer for more fore/aft body position adjustments.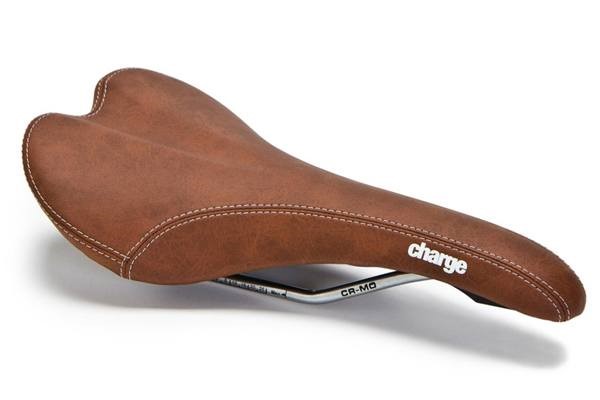 Comfort Saddles
Cushioned perch
These saddles are useful with comfort bikes or hybrids where the handlebars are higher or as high as the seat, requiring more weight to be put on the saddle. Comfort saddles are well padded and wide, especially at the back.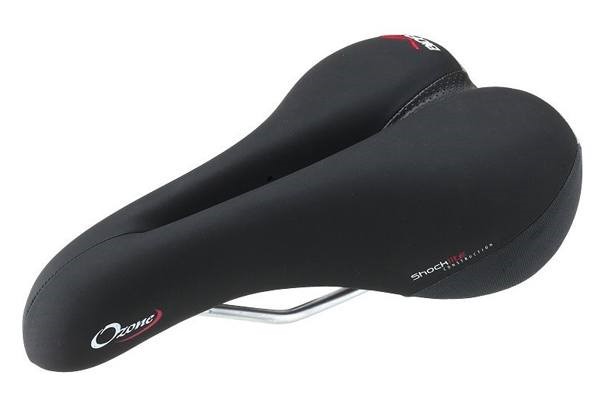 Women's Saddles
For the female form
Women tend to have wider pelvic bones than men, therefore female-friendly saddles are shorter in length, wider at the back and have pronounced cutaways at the sides.
As with men's saddles, you can still choose different widths with many brands, to suit your own body shape.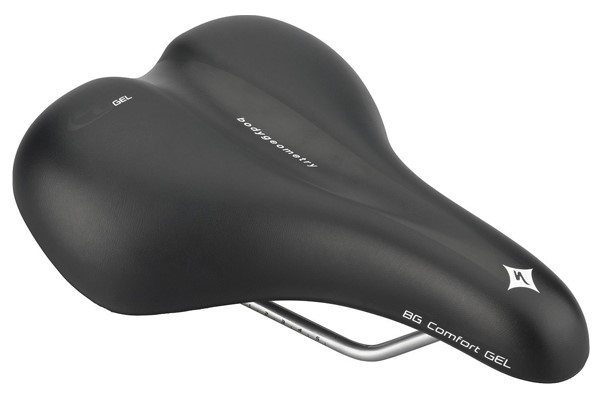 Saddle Accessories
Extra comfort and care
There are a variety of products available to keep your saddle dry, in good working order and also to help you ride more comfortably on it. A pair of padded shorts or tights gives you amazing extra comfort which is essential for long rides.
Leather saddles need a bit of moisturising - treat them to some treatment wax. Keep your saddle dry with a rain cover. Easy to transport, quick to dry and inexpensive.