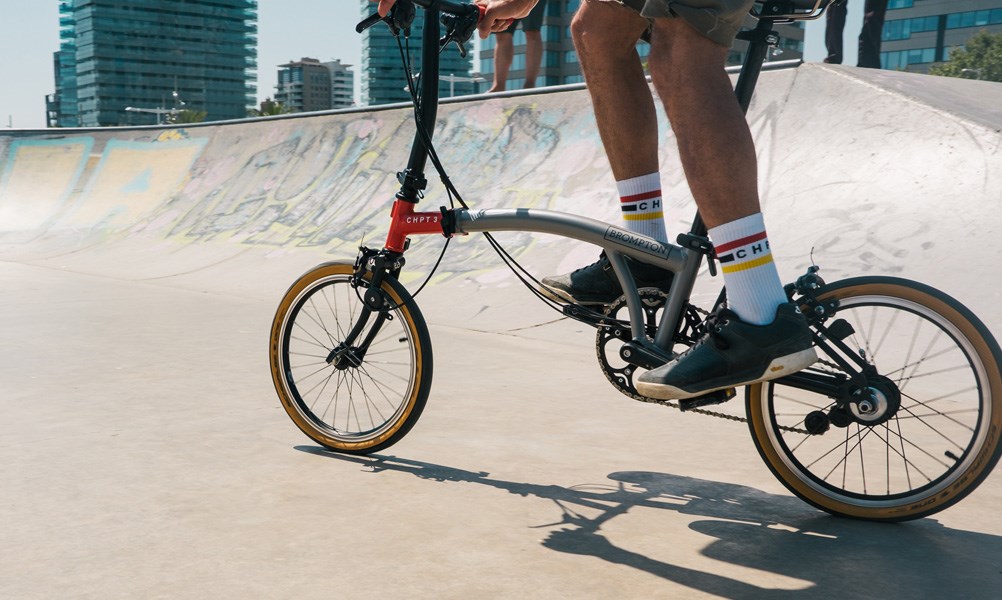 BROMPTON X CHPT 3
What bike does a pro cyclist ride when they're in the city?
Think about Brompton in a new light.
The Brompton x CHPT 3 was designed in collaboration with ex-pro cyclist David Millar to deliver a supremely practical bike that offers something special. The result is a bike that embodies the creativity and simple joy of cycling through city streets for the enjoyment of the ride, not just the purpose and practicality of arriving.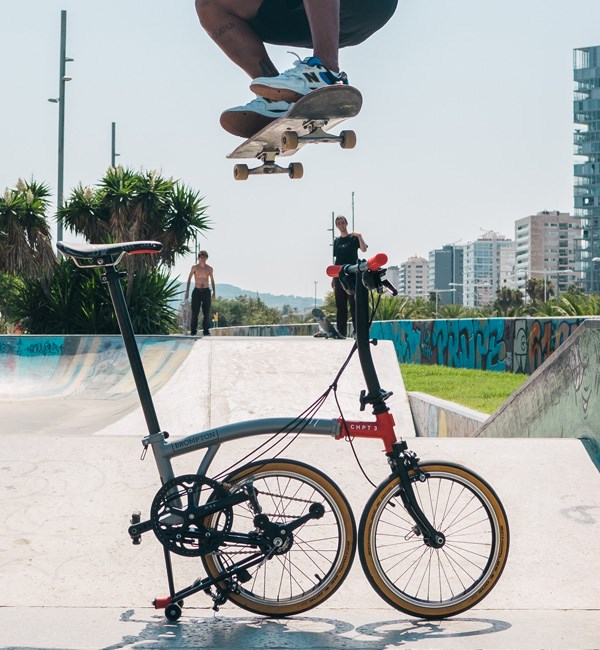 This is Brompton x CHPT 3
What started out as a one-off experiment merging pro roadie ideas with Brompton's iconic fold has morphed into a long-term relationship. The latest CHPT 3 bike brings artistic flair and an eye for detail on top componentry.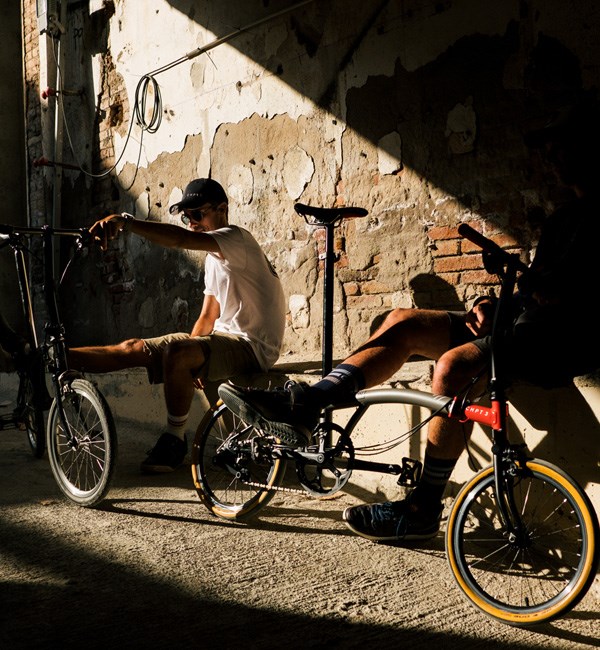 Stripped back for Speed
Lighter is faster. The Brompton x CHPT 3 folding bike has been designed with a stripped back look; no mudguards or front luggage. The frame is lighter too with a titanium fork and rear triangle.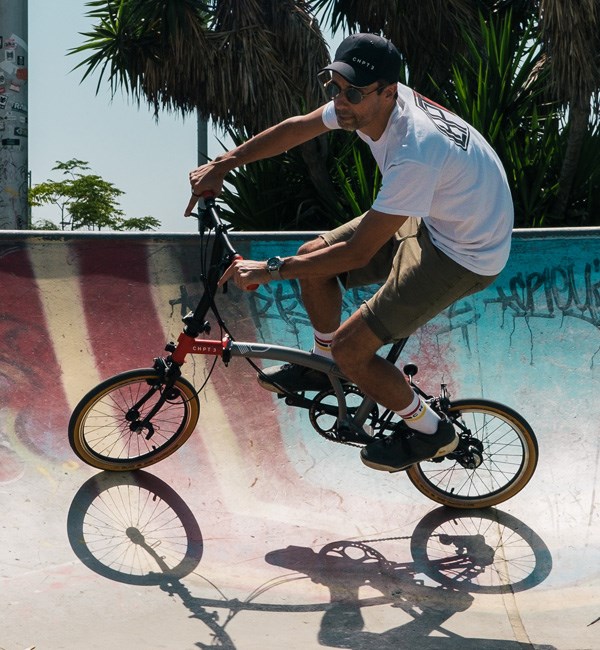 A performance Brompton for the City
The Brompton x CHPT 3 bike has low-profile S Type handlebars, 'ride anywhere' 6 speed gearing, and Black Edition finishing kit along with a number of premium upgrades and unique components.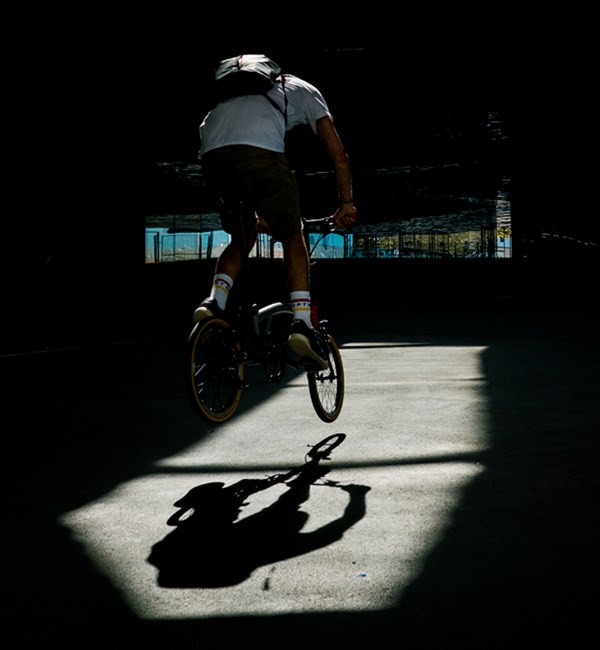 Attention to Detail
The Brompton x CHPT 3 features a unique range of components; premium grips, saddle, hinge clamps and rear frame clip. The wheels are shod with Schwalbe One tanwall tyres.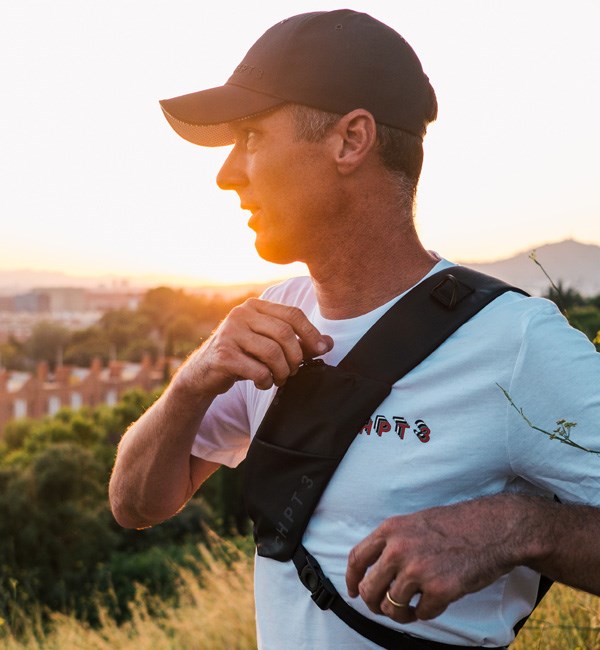 Limited Edition CHPT 3 Sling Bag
Each bike comes with a limited-edition Brompton x CHPT 3 Sling Bag. This technical bag with modern styling is made for those who like to move fast around town and is designed to hold a 13" laptop.
Stylish, fast and guaranteed to stand out in any city, the Brompton x CHPT 3 is a practical folding bike for passionate cyclists.