Price:
£1,000.00 - £1,500.00
Finance from:
£83.34/month (0% APR)
---
High quality frame on all models
Plus sized Maxxis EXO 3C tyres
One by drivetrains on all models
No dropper post on entry bike
Limited availability of small frame size
Narrower bars on entry bike
---
Discipline:
Hardtail Mountain Bike
---
With the extra bump soaking ability of the high volume 2.8" tyres, the Big trail gives you a ride quality that is as close to a full suspension bike as you can get with a hardtail frame.
Updated: 10th October 2018
Overview
A hardtail mountain bike that gives full sussers a run for their money, the Big Trail is a real highlight in Merida's MTB catalogue. This is thanks to the high volume plus sized tyres that soak up more bumps than smaller tyres and act much like suspension. Combined with a longer travel suspension fork, stable geometry and trail ready components, the Merida Big Trail delivers a confident ride on challenging tracks.
In this Merida Big Trail review we look at the range of three mountain bikes that are built for taking on more technical terrain than the average hardtail.
Merida are one of the few bike companies that make their own frames, as well as making frames for many other top brands. This means that Merida are able to offer quality frames at more affordable price points than their competitors. The frame is the same on each model in the range. Made from the very highest quality triple butted 6066 aluminium alloy tubes, that are hydroformed and smooth welded into shape. The Big trail has impressive quality at its heart.
The geometry is similar to some of the best full suspension trail bikes with a low bottom bracket height and slack head angle. The Chainstays are impressively short considering how much tyre clearance the bike offers. This offers a confident riding position which is ideal for taking on more challenging technical trails. The cables are all internally routed and the Smart Entry cable system is a really neat feature that clamps the cables under tension for rattle free running.
The short back end makes for a whippy, responsive ride, where the necessary tyre clearance has been achieved by flatting the drive-side chain stay where it meets the BB. This combined with the curved seat tube allows the rear wheel to [be] tucked further into the frame. MBR
130mm of suspension travel opens the Big Trail up to rougher, more challenging trails.
Each bike in the range gets a 130mm travel suspension fork which offers more bump soaking ability than the 100mm travel fork you get on cross-country hardtails. The fork on every model is air sprung which saves a bit of weight. A 15mm bolt through axle and tapered steerer tube add stiffness for more precise steering control.
At the top of the range the Big Trail 800 gets a RockShox Revelation RC fork. With the same lowers and 35mm upper tubes as the Pike, this fork performs well under pressure to help you push the bike harder on challenging tracks. The Big Trail 600 also gets a RockShox fork with the Sektor while the 400, which is a new model for 2019, has a Suntour XCR34.
With its super comfortable riding position – helped by a tiny 35mm stem and 780mm handlebar – you instantly feel at home, quite happily hitting a trail in the same way you would on a full-suspension bike. MBR
Each bike of the Big Trail bikes get a one-by drivetrain. This is great to see as it gives you much more intuitive shifting and helps to keep the chain in place when hard charging over rough terrain. The entry level Big Trail 400 gets slick shifting Shimano SLX 1x11 speed, with a wide range 11-46t cassette, which gives you a wide enough range for every trail on the mountain. The other two bikes in the range, the 600 and 800, go one better with a SRAM Eagle 1x12 speed. These bikes have a massive 10-50t cassette to make steep climbs even easier.
Wide bars and short stems offer more control. The 800 and 600 both get 780mm bars which are wide enough for every rider and can be trimmed down if necessary. The 400's bars are a little narrower at 740mm, this will be fine for most riders although some will want something a little wider. The 800 and 600 also get a dropper post which means you can make the most of every trail section without needing to stop and fiddle with your saddle height. Hydraulic disc brakes with 180mm rotors give you plenty of all-weather stopping power.
Along with the frame, you get high quality wheels and tyres on every Big Trail model. The plus sized tyres conform to the surface of the trail surface much more than narrower tyres. This extra 'float' offers a smoother ride over the roots and rocks, as well as giving you more grip in the corners. The 27.5" wheels have wide rims with a 38mm inner width. These rims are ideal for wider plus sized rubber as they offer more support for the tyres when running the lower pressures that give you the best ride quality.
Tyres make a huge difference to the way bike rides, so it is great to see that every bike in the range shares the same top quality Maxxis tyres with EXO side wall protection. The 2.8" wide Recon's all use triple compound rubber. The softer compound is found on the side lugs for maximum cornering grip while the centre tread has a slightly harder compound, this makes the tyres faster rolling as well as longer lasting.
While you might expect the fat tyres to trundle about slowly, they're remarkably fast rolling and their ability to suck up smaller bumps without slowing down is a big part of that. Off-road.cc
With the extra bump soaking ability of the high volume 2.8" tyres, the Big trail gives you a ride quality that is as close to a full suspension bike as you can get with a hardtail frame. This means that you can ride rougher terrain but still retain the fun, flickable feel of a hardtail. Combined with the dialled trail geometry and component spec this makes the Big Trail a whole lot of fun to ride.
The Merida Big Trail is aptly named as it is ideal for trail centre riding. Rougher trails can be a bit of a chore on a regular hardtail, but these bikes soak up much of the harshness, so you can enjoy the ride more. While not as quick up the climbs as an XC hardtail the rewards that you get on the descents make this a worthy trade-off. For a more cross-country ride at a more affordable price point take a look at Merida's Big Seven with 27.5" wheels or the Big Nine 29er. Or if your heart is set on a full suspension bike then the Giant Stance is available at similar price points.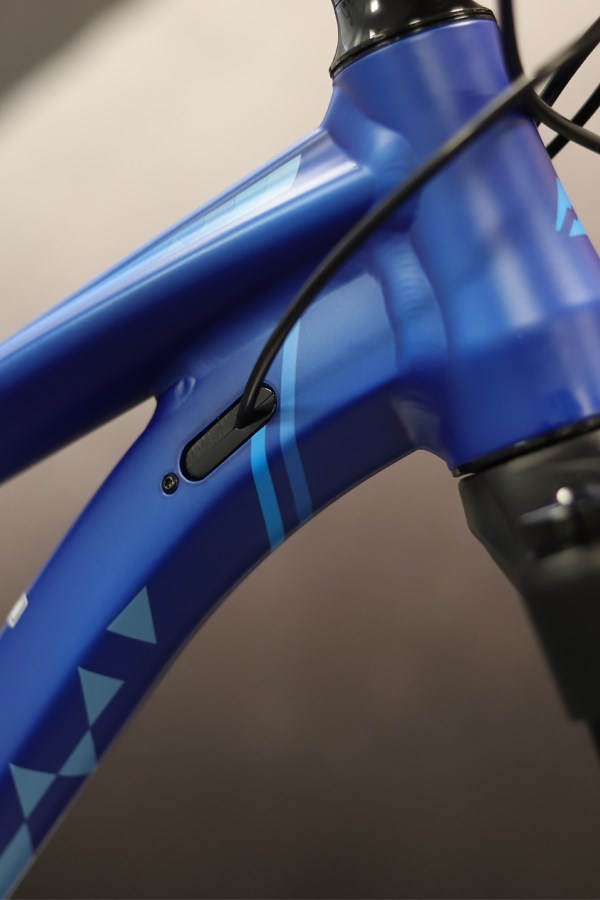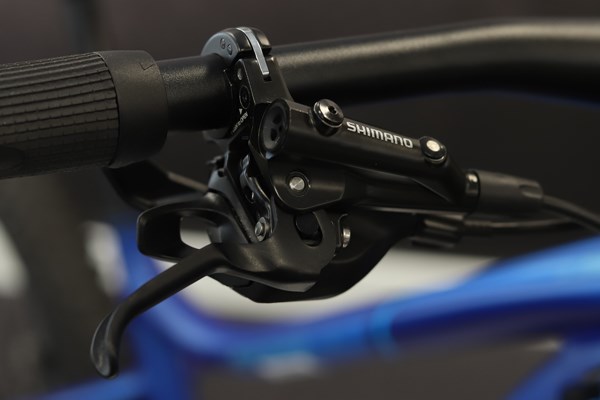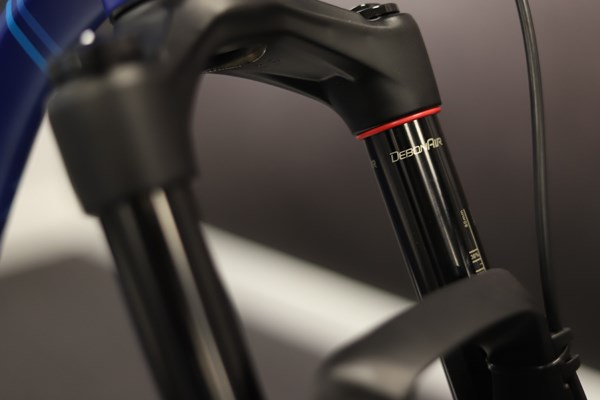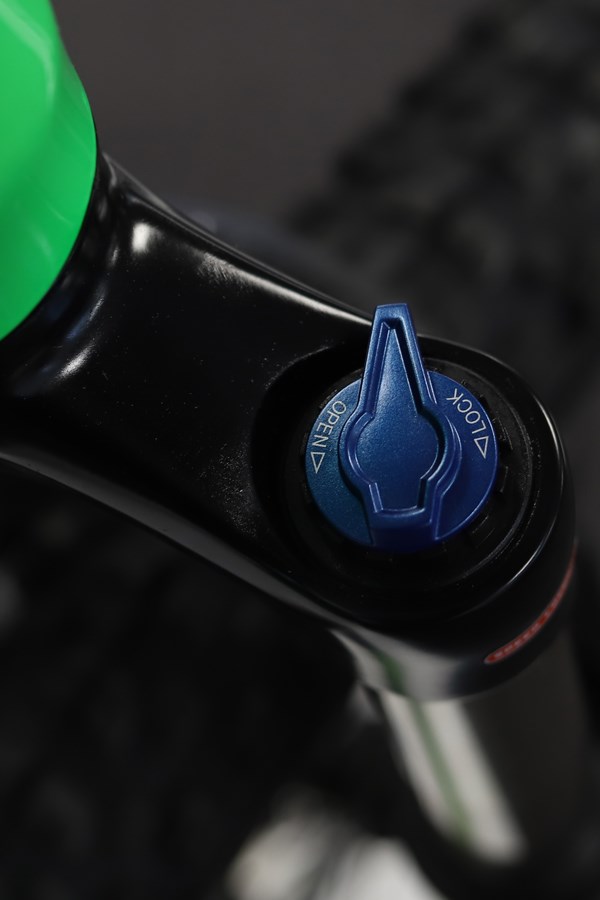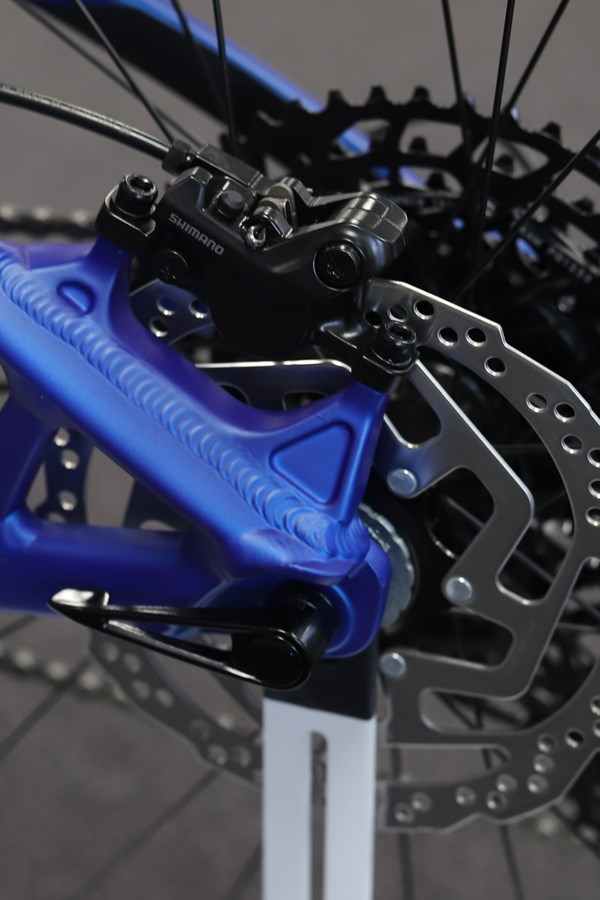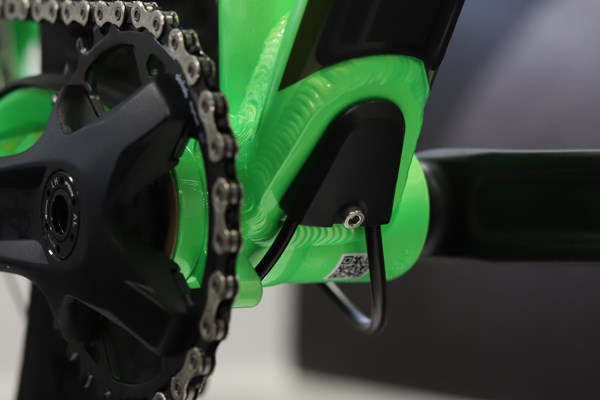 You may also be interested in