10% off In Stock Accessories - Use Code : ACCESSORIES10
GPS bike computers are a popular way to track and record your training data. These gadgets show you how far you've ridden, how fast, where you went, and they can even connect to sensors and smartphone apps for even more data.
GPS computers can also offer turn by turn navigation, Live Tracking and Strava Live Segments. The best GPS computers will also have a customisable screen and will push phone notifications to the display screen, so you never have to miss an update.
If you're serious about improving your cycling performance, a GPS computer is a great tool to have. We've rounded up our favourite GPS options available at different price points to help you choose which is best for your needs.
GPS computers use satellites to determine your position and calculate speed, no need to have a wired sensor reading a magnet from your front wheel. GPS computers are completely wireless. They can also offer wireless connection via Bluetooth to power meters, heart rate sensors and cadence sensors to give a visualisation of even more data. This gives you the tools to structure training that is tailored perfectly to your ability.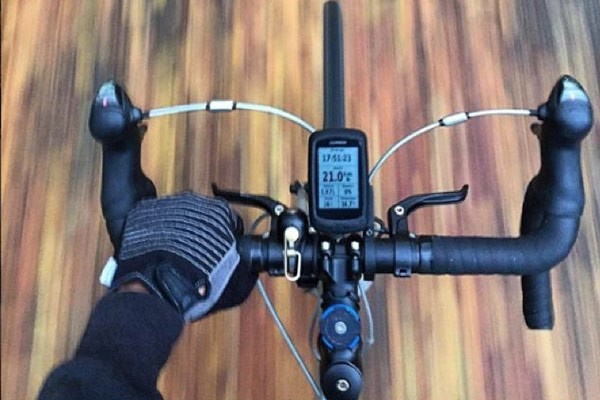 There are many brands like Garmin and Wahoo making some of the best GPS bike computers with models tailored towards the different needs of a cyclist. Some feature extensive turn by turn mapping, with detailed base maps included, some even allow the upload of Ordnance Survey maps and detailed worldwide mapping. Others cater more for the cyclist who wants to maximise their training to get the most at the next event. They can run apps or third party software that can learn from performance to recommend rest periods, recovery ride details, or even when to eat and drink during an activity.
To read more about GPS computers please see our dedicated guide to all bike computers here.