Hybrid bikes are extremely versatile making them ideal for commuting, fitness and recreational riding. In this price bracket you'll find the best hybrid bikes on market sitting at the premium end of the spectrum. These bikes combine the latest frame engineering techniques with a capable component spec.
Expect to find wide gear ranges with slick shifting to get you up and down the hills easily. Look out for hub gears and belt drives if you want the ultimate in low maintenance cycling. You will even find carbon fibre frames and forks on some bikes for a smoother, lightweight ride.
All the best hybrid bikes over £1,000 feature hydraulic disc brakes as these offer powerful speed control that is consistent in all weather conditions. All these bikes have mounts on the frame and fork for fitting mudguards and luggage racks if they're not supplied with the bike.
Hybrid bikes in this price bracket are premium machines for cycling enthusiasts and are designed for different purposes. Urban hybrid bikes feature lightweight frames with rigid forks and road bike style gearing. Tyres are wider than a road bike but still fast rolling on the roads.
Sporting flat handlebars for improved handling and visibility on urban roads and cycle paths, urban hybrid bikes are ideal for fast commutes and intense fitness sessions. You'll be surprised by just how quick urban bikes can go.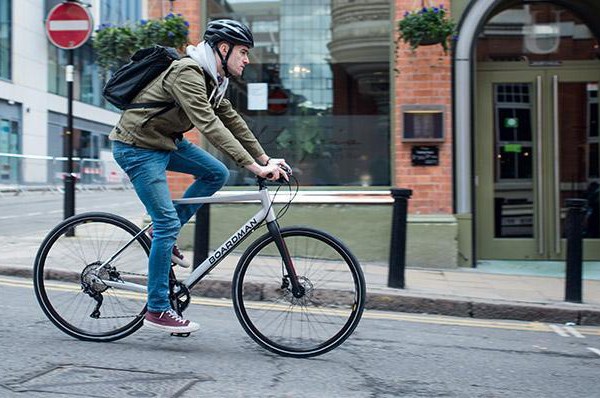 With a suspension fork to take the sting out of rough roads and off-road tracks, rough terrain or gravel hybrid bikes bridge the gap between a city bike and a mountain bike. The wider tyres are grippy on gravel tracks but are still fast rolling on tarmac.
These bikes are fun to ride everywhere and are ideal for commuting and recreational cycling on mixed terrain. Touring hybrids are supplied with pannier racks ready fitted and are a great choice for riding through the city with luggage as well as long distance cycling adventures.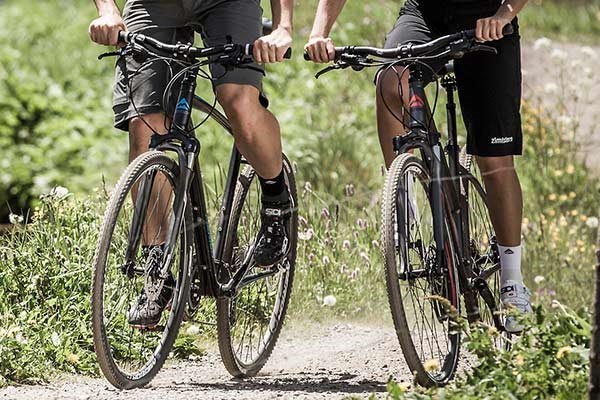 Best Hybrid Bikes OVer £1,000