The best women's road bikes are available in many different styles. Featuring cutting edge design and technology these bikes will help you to get more out of your ride. All the bikes featured in this review are designed specifically for female cyclists. The bikes have frames that are built to fit the female form, rather than just a rebadged small size unisex frame. Touch points like saddle and handlebars are also made specifically for women. This means that these bikes offer a better fit than unisex bikes, so you can ride more efficiently.
Most bikes that in years past would be marketed as Men's bikes are now mostly thought of as unisex bikes, manufacturers are now offering more sizing options to cater for all riders. As with unisex bikes, these road machines are tailored towards different types of riding. Sportive bikes, also known as endurance bikes, offer a more upright cycling position designed to keep you comfortable in the saddle. Road race bikes have more aggressive geometry and are suited to those who like to ride fast uphill and down. Aero road bikes are the fastest in a straight line thanks to the aerodynamic frame shapes that help them to slice through the air more efficiently. Road race bikes tend to be the lightest while aero bikes are the stiffest. Sportive bikes offer the most comfortable ride.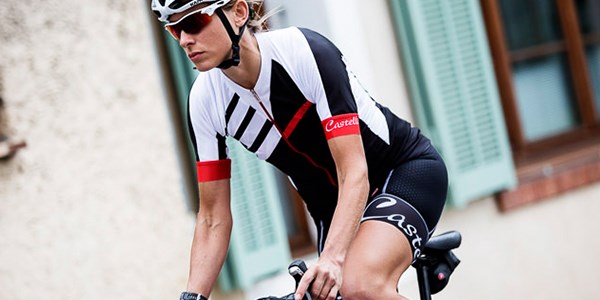 Entry level road bikes are made from aluminium alloy. This material is lightweight and durable. Higher-end bikes have carbon fibre composite frames. Carbon frames are even lighter than alloy and are just a durable. Carbon also has great vibration damping properties, so the ride is much smoother than an equivalent alloy bike. All the bikes featured here have carbon forks which soak up many of the vibrations you get when riding on less-than-perfect road surfaces. Your hands will appreciate this.
To help you find your ideal road bike we've chosen key models from top brands at a range of price points. Road race, aero and sportive bikes are all featured here. We've picked out the most popular model from each range, which is usually the one that offers the best value. If you'd like a bike with a higher component spec then have a look at the other bikes in the ranges. Whether you are new to road cycling or want to upgrade to a high-performance machine there is a women's road bike here for you.