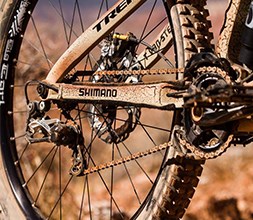 Shimano 26in MTB Wheels
Get a pair of Shimano 26in mountain bike wheels and you'll have a pair of off-road hoops from the biggest name in bike components. Shimano makes both tubeless and regular clinchers for off road riding, with hubs equipped with its own Center-Lock rotor compatibility.
Whether your 26in wheels need replacing or you would just like to upgrade, you're assured of top quality rims, hubs and build with Shimano.