10% off In Stock Accessories - Use Code : ACCESSORIES10
Your bike's wheels play a major role in how it feels to ride. Wheels are the components that will have the biggest effect on speed and efficiency as well as the way your bike feels. There are many different types of wheels for road bikes and mountain bikes as well as hybrid bikes. Whether you are looking for a performance upgrade or a direct replacement this wheel guide will help you to make the best choice.
Road wheels
The performance advantages of a wheel upgrade are most noticeable on a road bike. You will be able to climb quicker and accelerate faster with lighter 700c road wheels. A stiffer wheelset gives you more confidence in the corners while aero wheels reduce drag, so you can slice through the air more efficiently. When buying your new wheels, you need to match the braking type with your bike as well as axle type.
Traditional road bike wheels are designed to work with rim brakes. These are easily identified by the flat braking surface on the edge of the wheel rim. This is usually a different colour and/or texture to the rest of the rim. Rim brake compatible wheels all have a 100mm front hub and a 130mm on the rear. These traditional wheels are all compatible with quick release QR axles.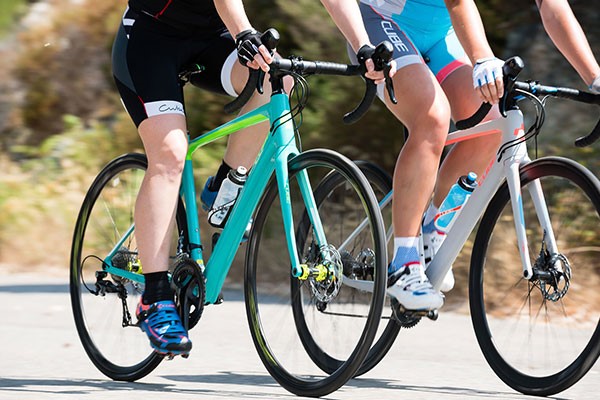 Disc brake wheels don't need a braking track as the braking is done through a disc rotor that attaches to the hub. There are two ways of mounting rotors: six bolt wheel hubs have six holes that the disc bolts into, centre lock hubs have a ridged spindle that the disc slots into. At 100mm the front hub is the same width as traditional wheels. The rear is different though and will either be 135mm for a QR axle or 142mm for a thru axle wheel.
While some disc brake wheels use traditional QR axles, many now use bolt-through (thru) axles. This improves control under heavy braking. Thru axles on road bikes are usually 12mm in diameter with a rear hub width of 142mm. Quick release and thru axles are not compatible with each other, so it is important that you choose the correct type for your bike.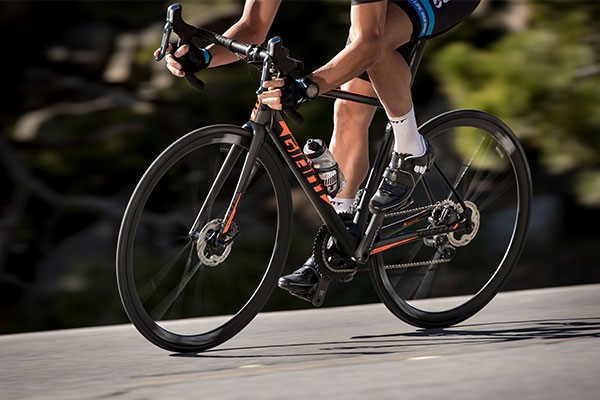 Tubeless wheels are also becoming more popular. These are like traditional clinchers but have an airtight seal over the spoke holes with a valve attached to the rim for inflating the tyre. Tubeless wheels can also be used with inner tubes. Tubular wheels are another option. As you need to glue the tyre onto the rim these are best for pro riders with support cars as fixing punctures at the road side is a little tricky.
MTB wheels
If you ride off road, your wheels could be prone to damage from rock strikes or crashes. You might also want to upgrade to improve performance. MTB wheels are available in three sizes - 26in, 27.5in (650b) and 29in. Make sure you choose the right size. Most mountain bike wheels now have disc brake hubs, but you still need to make sure your new hubs are compatible with the type of disc brakes you will be using.
Disc rotors will be fitted to the hubs with six-bolt fittings or Shimano CenterLock. If your new wheels aren't compatible with your rotors, you can buy adaptors to convert them. There are quite a lot of different axle standards for mountain bikes, so you need to make sure your new wheels and axles will fit your bike's frame. If in doubt, it's best to stick to like-for-like, or contact us for help choosing.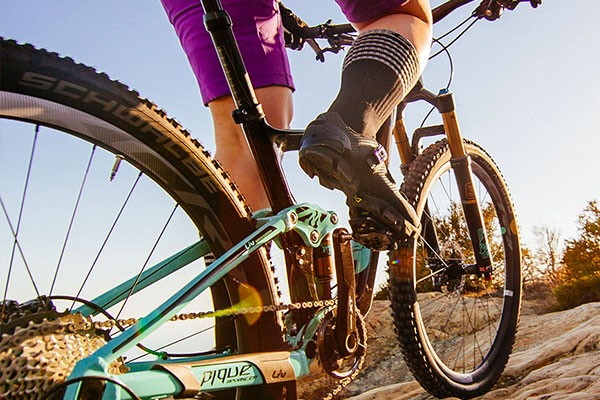 26 inch
26in wheels used to be the standard on mountain bikes, but have now been somewhat superseded by 29er and 650b wheels. Many riders still prefer the level of acceleration and control you get with them though, and you'll find them on older mtbs and bikes with smaller frames such as women's mtbs.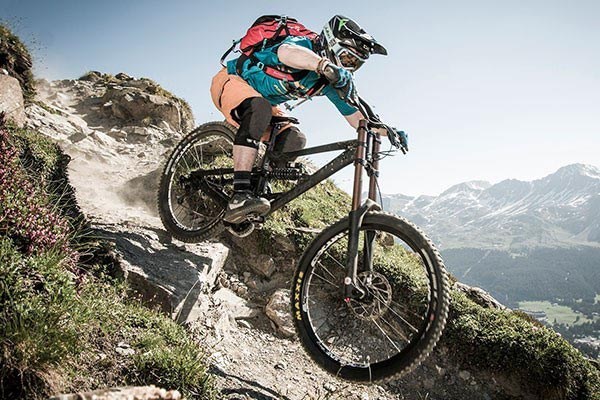 27.5 inch (650b)
27.5in (650b) wheels offer a great balance of fast rolling and control on difficult terrain. They are fast becoming the most popular wheel size being preferred over the other 2 sizes of 26 & 29 inch options. 27.5"+ wheels have wider 2.8" or 3" tyres. These require more tyre clearance so may not be compatible with your 650b frame and fork.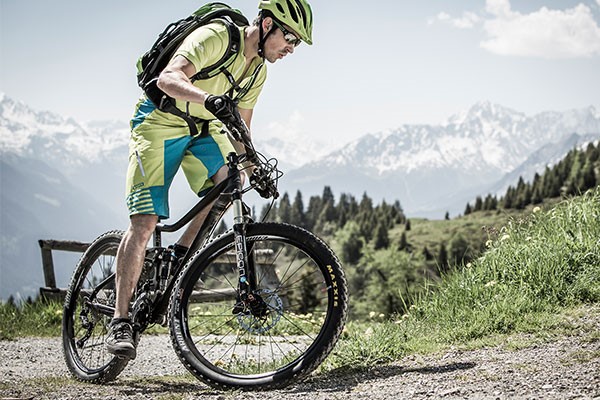 29 inch
29in wheels feel stable and roll fast over rough terrain. They are particularly favoured by taller riders.
29ers with boost hub spacing may also be compatible with 27.5"+ wheels.
Hybrid wheels
When replacing wheels on a hybrid, you can just choose road or mountain bike wheels in the right size, with the right size and hub compatibility. There are some hybrid specific wheels to choose from. These tend to be strong, budget friendly wheels built to withstand everyday life.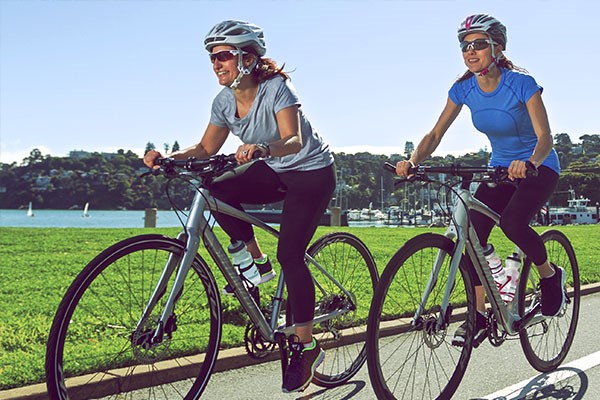 Skewers and rim tape
When you choose your new wheels, don't forget the extras you might need to go with them. If everything's compatible, you can of course re-use your existing QR or bolt-through skewers, but you might want to upgrade at the same time. Also, not all wheels come with rim tape to line the wheels with, so you might need to buy this as well.