A wheel upgrade is a great way to improve the performance of your mountain bike. Whether you want to lighten your ride for faster cross-country cycling or beef up your wheels for more aggressive riding, a new set of mountain bike wheels can transform the way your bike rides. Tubeless technology has had a big impact on mountain bike riding by reducing punctures and allowing you to run lower tyre pressures for more grip. A set of tubeless MTB wheels are a great way to improve your ride experience.
Weight is a very important consideration when buying new wheels as it makes more of a difference here than on any other part of your bike. This is because the effect that weight has on your ability to move forward increases the further away from the centre of rotation you get. This is especially noticeable when setting off, accelerating, and climbing.
While lightweight rims are easier to get going you also need to consider how well they support the tyre. This is because wider tyres offer more grip but if they are mounted on a narrow rim they will tend to squirm around when cornering. Wider rims are stronger and offer much better support for the tyres but there will be a weight penalty. Balancing weight against strength and cornering performance is key to finding the perfect new wheels for your bike.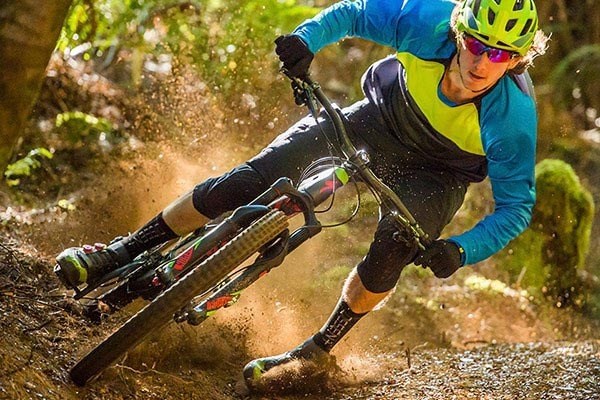 When choosing a new set of MTB wheels you need to make sure that that will fit your bike. Wheel diameter is the first thing to look for as most bikes are made for a specific wheel size. You will need to buy new ones that are the same size as your old wheels.
The next thing to check is hub width and axle type. If you have a 100mm QR front wheel then a 110mm boost hub with a 15mm axel won't fit. The easiest way to find out which type of wheel you need is to check the specifications of your bike. Alternatively, a ruler or tape measure will do the job. Some wheels can fit multiple axle types with adaptors. Sometimes these are supplied with the wheel but often need to be purchased separately.