A wheel upgrade is a great way to improve the performance of your mountain bike. Whether you want to lighten your ride for faster cross-country cycling or beef up your wheels for more aggressive riding, a new set of mountain bike wheels can transform the way your bike rides. Tubeless technology has had a big impact on mountain bike riding by reducing punctures and allowing you to run lower tyre pressures for more grip. A set of tubeless MTB wheels are a great way to improve your ride experience.
If your bike has Boost hub spacing then you may even be able to change the size of your wheels. Boost front wheels have a 110mm hub spacing while Boost rear wheels have 148mm hubs. Plus bikes, with 27.5"+ wheels and 2.8" or 3" tyres can often be swapped out for some 29" wheels and visa versa. The reason you may want to do this is that 29" wheels with narrow tyres will give you better grip in wet muddy conditions while plus sized 27.5" tyres soak up more of the bumps on fast loose trails. While most of the wheels featured here are the 27.5" versions, many are also available for 29ers.
DT Swiss M 1700 Spline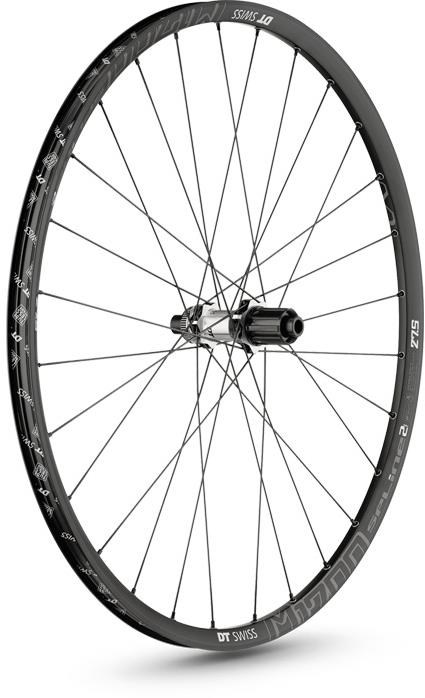 Rim Aluminium, 22.5mm internal width
---
Spokes Straight pull, DT Swiss Competition
---
Hubs Alloy, Centre Lock
---
Tubeless Supplied with tape and valves
---
Weight 1,705g average / pair
---
Best for Trail riding
---
Review
DT Swiss are well known for their quality wheelsets. These M series wheels are built for all mountain Trail riding and make an ideal first upgrade for 27.5" wheeled mountain bikes. You can also get DT Swiss M1700 29er wheels with the same features. The hubs are made from CNC'd Aluminium and features the unique DT Swiss Ratchet System rear free wheel. This system uses two ratchets instead of the usual pawls and springs and is very reliable as well as being quick to engage when you step on the pedals.
The alloy rims feature a 22.5mm internal rim width. This strikes a good balance between lightweight and good support for the tyres when riding over rough terrain. The straight pull spokes are stronger than regular J-bend spokes and the Pro Lock system is there to stop them coming loose. Weighing in at just 1,705 grams these tubeless ready wheels are a great upgrade for MTB Trail riding.
The main update is the inclusion on all models of the new Spline hub with 'Ratchet System' freewheel, which has already been used and tested by rider Nico Lau in the Enduro World Series. Bike Radar
Stans No Tubes Flow S1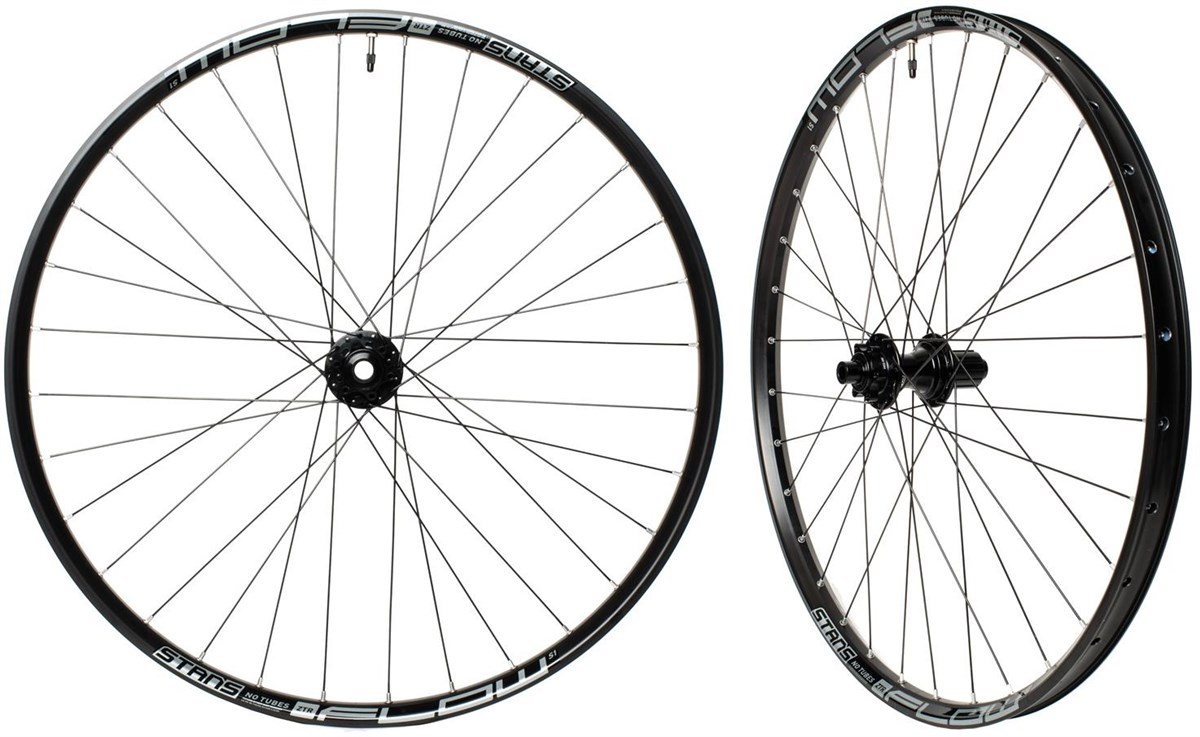 Rim Aluminium, 29mm internal width
---
Spokes Sapim Race, butted
---
Hubs Alloy, 6-Bolt
---
Tubeless Supplied with tape and valves
---
Weight 2,034g / pair
---
Best for Trail andEnduro riding
---
Review
Stans No Tubes were the trail blazers for easy tubeless conversion and now their wheels are some of the best out there. These Stans Flow S1 hoops are most popular with Trail riders and the 29mm internal rim width gives great support for the wider tyres that trail and enduro riders love. The Flow S1 rims also have great impact strength with a deeper profile and reinforced rim walls, so you can ride with confidence over the very roughest terrain.
The CNC-machined Neo hubs feature Stainless Steel bearings and are built to cope with the stresses of the larger cassettes that modern bikes are running. The Flow rims are laced to the hubs with high quality Sapim Race spokes with secure lock nipples for long lasting performance. With a wheelset weight a touch over 2kg these wheels are ideal for hardcore trail riders as well as Enduro racers. The Stans S1 Flow 29er wheels are also available.
Designed for control at speed, the Flow S1s are perfect for technical Trails and Enduro racing.
Hope Tech Enduro Pro 4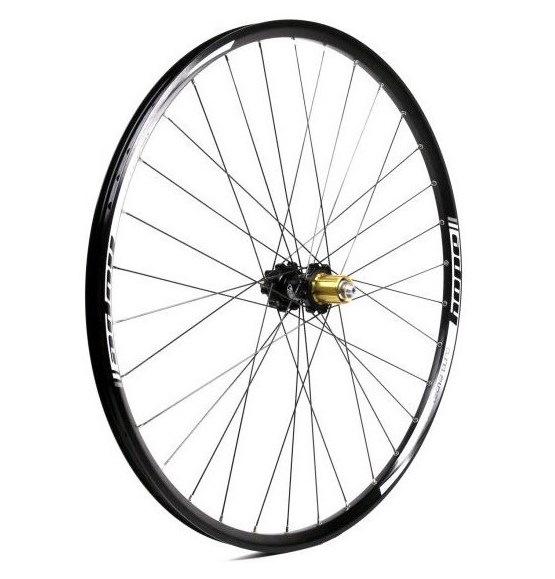 Rim Aluminium, 23mm internal width
---
Spokes Sapim, double butted
---
Hubs Hope Pro 4 Aluminium
---
Tubeless Requires tape and valves
---
Weight 1,984g / pair
---
Best for Enduro / Trail
---
Review
Built for British weather conditions, Hope have long been the go-to hubs for riders who like to ride all-year-round. Building on the success of their hubs, Hope have extended their reputation for reliability to whole wheelsets. These Hope Enduro MTB wheels feature a Pro 4 hub which takes all-weather reliability to the next level and features a 4-tooth pawl ratchet system with 44-tooth engagement for fat power transfer. Larger spoke flanges make for a stiffer wheel build while the Stainless-Steel bearings give you smooth and dependable rolling.
The Hope Enduro rim is made from 6061 T6 Aluminium alloy is eyeletted around the spoke holes and is welded for extra strength. We feature the rear wheel here but the Hope Tech Enduro front wheel is also available. All Hope hubs are made in-house in the UK and are available in a wide range of different colours. For 29ers take a look at the Hope Enduro Pro 4 29" wheels.
Built for the very worst British trail conditions
Mavic Crossmax Pro 29er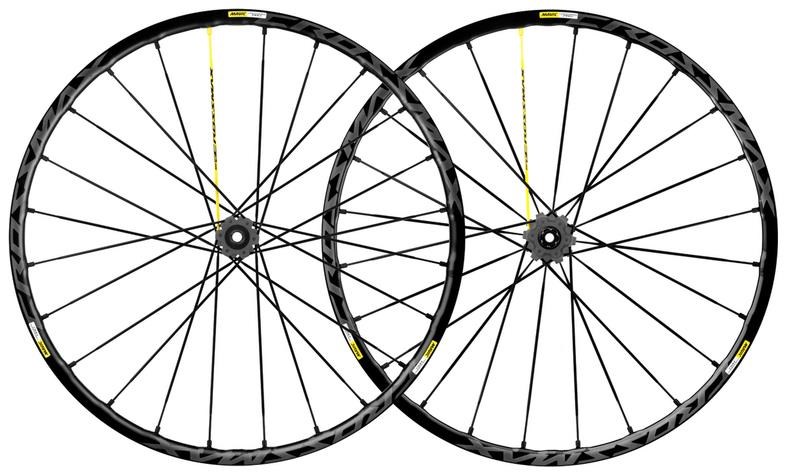 Rim Aluminium, 22mm internal width
---
Spokes Aluminium, straight pull, bladed
---
Hubs Aluminium ITS-4 freewheel
---
Tubeless UST tubeless, supplied with valves
---
Weight 1,595g / pair
---
Best for XC racing / Trail
---
Review
Mavic are probably one of the best-known cycling wheel brands and their wheels are full of innovative tech. The Crossmax name has a long heritage in mountain biking and these Mavic Crossmax Pro 29er hoops are the latest version in a long line of high-performance hoops. Designed for cross-country racing the Maxtal alloy rims feature Mavic's UST tubeless system that does away with the need for rim tape. The 22mm internal width is perfect for XC tyres and the lightweight is just what you need for powering up the climbs.
The Maxtal alloy hubs feature sealed cartridge bearings and an ITS-4 freewheel and are made for straight pull spokes. Unlike the spokes on the rest of the wheels featured here, the ones on the Crossmax Pro's are made from Aluminium alloy. This enables Mavic to make them flat bladed which improves the aerodynamics of the wheels, so you can ride faster.