Wheels have a dramatic effect on the way a bike rides so are an ideal first road bike upgrade, especially as wheels are the most commonly under spec'd component on new road bikes. Lighter wheels make climbing and accelerating easier, aero wheels make it easier to maintain high speeds while tubeless wheels reduce the chances of suffering a puncture. In addition to this a well-built wheelset with quality hubs will keep running smoother for longer, even in harsh weather conditions.
Carbon fibre composite rims are strong and lightweight so you will find them on all the very best wheels. Of course, there is still a place for aluminium and high-quality alloy wheels can be almost as lightweight as carbon but at more affordable price point.
Borrowed from the mountain bike world, tubeless tyre technology is becoming increasingly common on road bikes. You can save weight by running tubeless tyres and with a little sealant you can also reduce the chances of picking up a flat, without the need to run heavy puncture resistant tyres. Of course, you can still choose to use conventional inner tubes with tubeless ready wheels.
We review a selection of the best road bike wheels at a range of price points, to improve your bike's performance, whether you are riding sportives, racing, fitness training or just riding for the joy of cycling. We have included climbing wheels, aero wheels and tough all-rounders from brands including Mavic, Zipp, Shimano and DT Swiss to help you choose the best road bike wheel upgrade for your bike.
Shimano WH-6800 Ultegra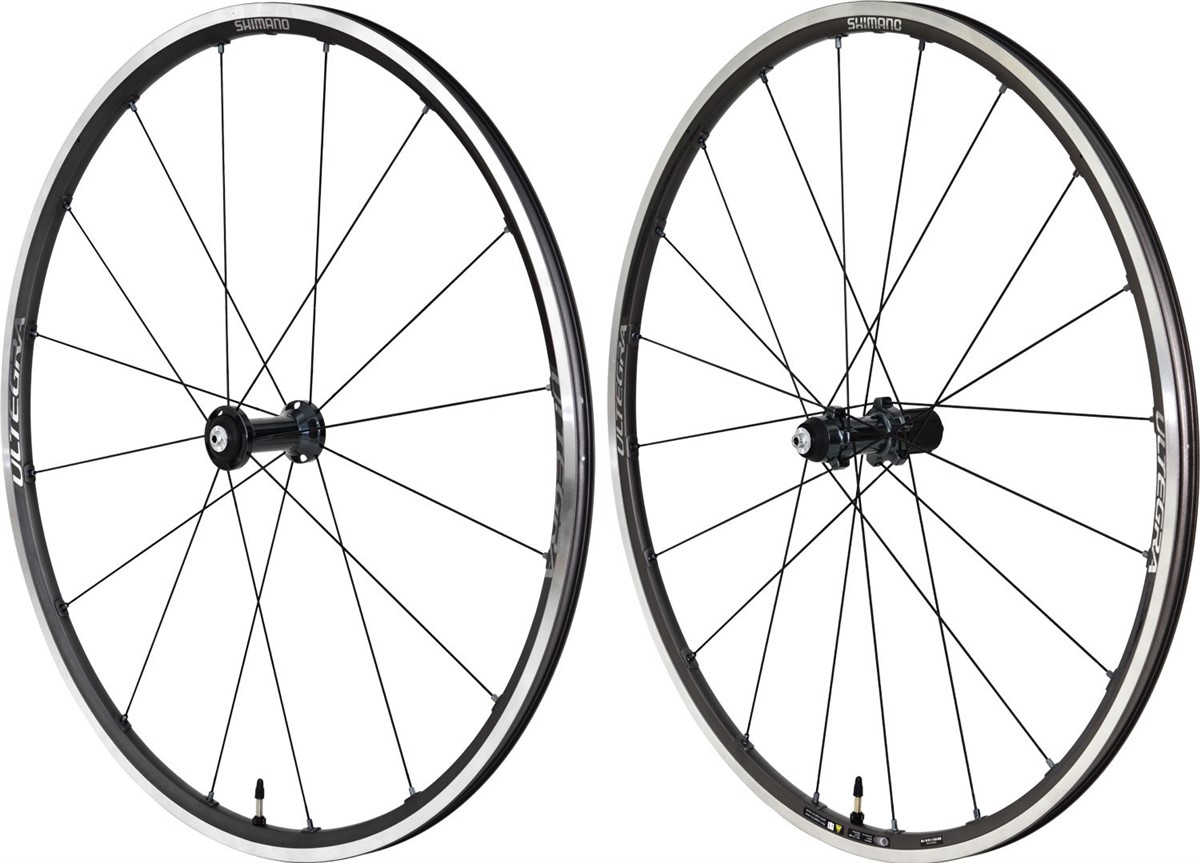 Rim material Aluminium alloy
---
Rim type UST tubeless clincher
---
Spokes Steel, straight pull, bladed
---
Hubs Shimano Ultegra
---
Weight 1640g/pair
---
Best for Every-day road riding
---
Review
Lightweight, reliable and tubeless ready, the Shimano Ultegra WH-6800 wheels offer well rounded performance for everyday road riding. Designed to work seamlessly with the Ultegra groupset the aluminium alloy rims are UST tubeless compatible so you can choose to run them with or without tubes.
Well known for their reliability these wheels are stiffer than they look, thanks to the hub design & straight pull spokes. You will need to do a little regular maintenance however as Shimano use user-serviceable 'cup and cone' bearings, which require adjustment from time to time to keep them running perfectly. This tool-free adjustment is relatively easy, so with a little TLC, these wheels will give you years of faithful service.
Responsively light yet durable, stiff, high performance and tubeless-ready – Bike Radar.
Mavic Ksyrium Elite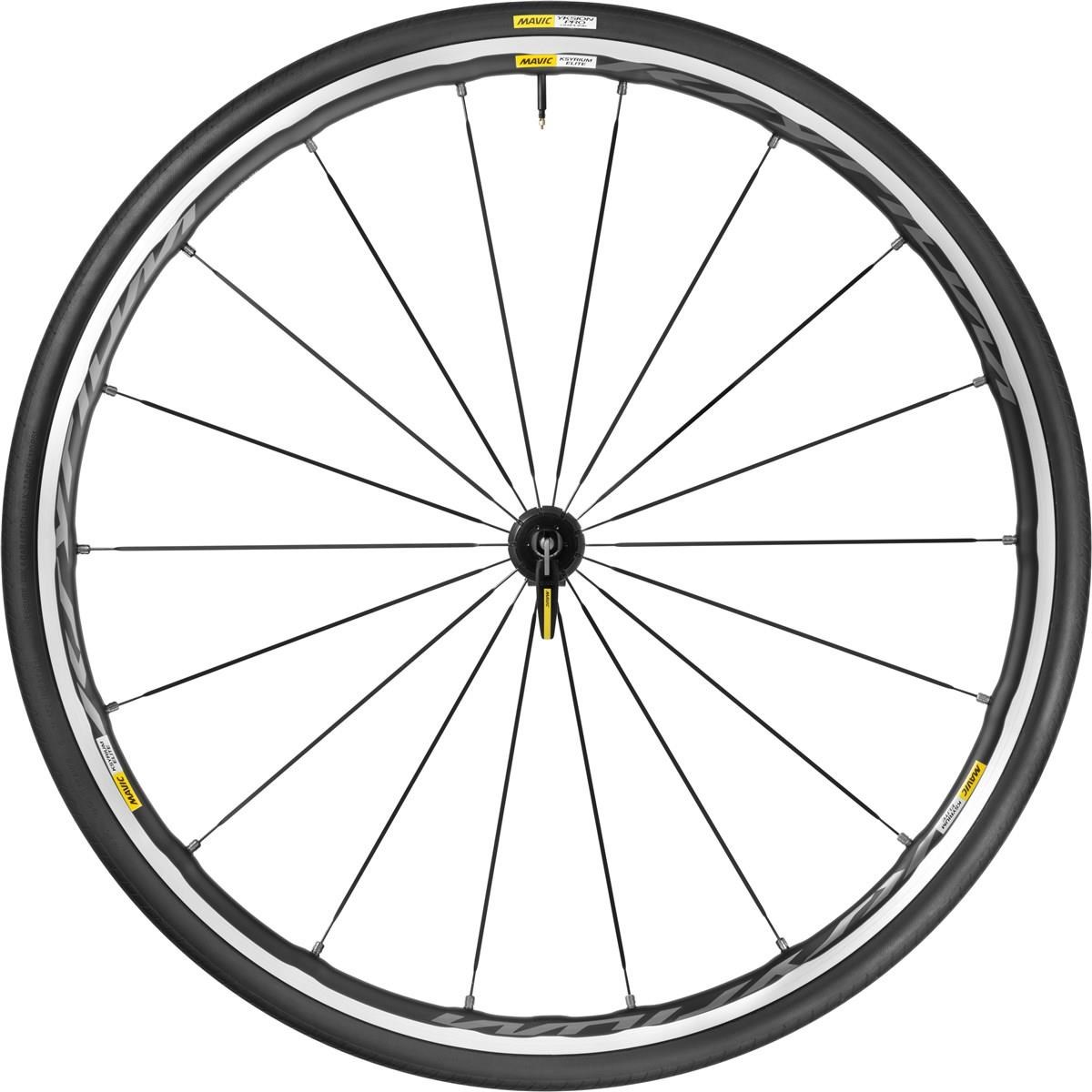 Rim material Maxtal aluminium alloy
---
Rim type Rim brake, clincher
---
Spokes Steel, straight pull, bladed
---
Hubs Aluminium
---
Weight 1,550g/pair
---
Best for Sportives
---
Review
The Mavic Ksyrium Elites are a classic wheelset that has been regularly updated to offer cutting edge performance at a reasonable price point. The ISM 4D Maxtal aluminium alloy rims now feature a 17mm internal width which increases the volume of the tyre for a smoother ride. The rims have had excess material machined away between the spokes which helps to contribute to their low weight without reducing strength.
Sold as a complete wheel-tyre system the Ksyrium Elites are supplied with Yksion Pro GripLink (front) & PowerLink (rear) kevlar beaded tyres which feature a sticky rubber compound for improved grip.
The wide rim, as well as being on trend, allows for a notably more comfortable ride than their predecessors – Road Cycling UK .
---
DT Swiss RC 28 Spline Disc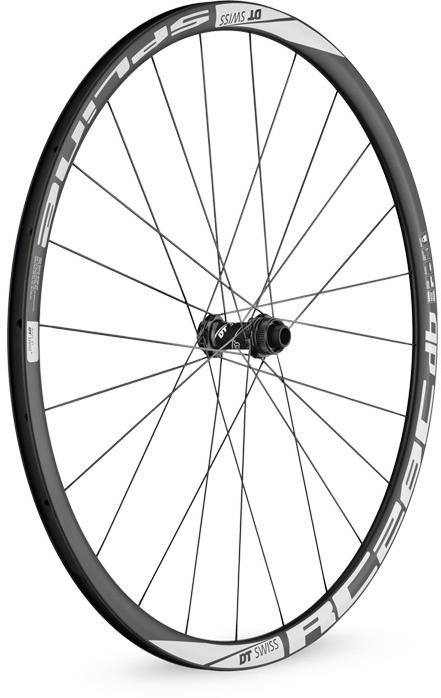 Rim material Carbon
---
Rim type Tubeless clincher
---
Spokes DT Aero
---
Hubs DT 240
---
Weight 1,385g/pair
---
Best for Climbing
Review
Stiff and very lightweight the DT Swiss RC 28 Spline disc wheels are ideal for mixed terrain cycling that takes in a lot of climbing. The disc specific full carbon fibre composite rims are lightweight to help you fly up the climbs and feature a 28mm deep profile for improved aero performance.
The hubs feature DTs lightweight, reliable 240 hubs with stainless steel bearings and DT's unique ratchet system freehub. The straight pull Aerolite and Aero Comp spokes help to keep the weight down and offer improved stiffness under braking when compared to traditional j-bend spokes for a reassuringly confident performance on the descents.
Disc wheels featured DT Swiss RC 28 Spline rim brake wheels are also available.
The DT Swiss RC 28's offer similar comfort levels to a good alloy wheelset but where they differ is in lateral stiffness, which combined with their exceptionally low weight, makes them fantastic performers on the climbs – Bike Radar.
---
Zipp 404 NSW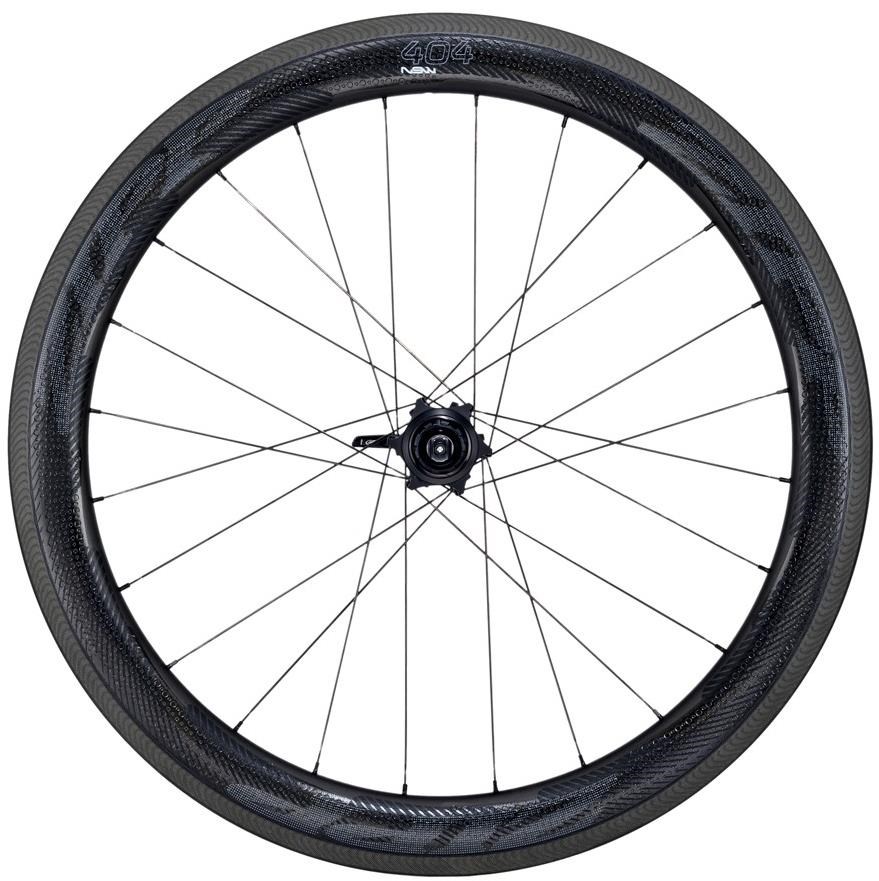 Rim material Carbon
---
Rim type Aero clincher
---
Spokes Sapim CX-Ray
---
Hubs Zipp Cognition
---
Weight 1,555g/pair
---
Best for Racing
Review
An aero wheel that is lightweight enough for climbing, the Zipp 404 NSWs combine high-tech materials and mechanisms with cutting edge design to offer outstanding performance on the flat without holding you back in the hills.
The deep 58mm rim depth on the 404 NSWs feature a reworking of their signature dimpled surface for improved handling in crosswinds. With a 17mm internal width, the 404s offer the ideal profile shape for wide tyres as they give you increased suppleness and traction. The new lighter weight Cognition hubs feature Zipp's 'Axial Clutch' mechanism which disengages the freewheel ratchet completely when you are coasting. This reduces friction helping you to hold your speed for longer.
Rear wheel featured Zipp 404 NSW front wheel also available.
With Zipp's 404 NSWs, the best aero carbon clinchers just got better – Bike Radar.