One of the best upgrades you could ever buy for your bike is a new pair of wheels. And no doubt the best to look for are a pair of carbon fibre wheels. They are lightweight to help climbing and sprinting, while their stiffness is unparalleled. This helps with getting up to speed and transferring power to the road. Today carbon wheels are more affordable than ever, so you can make the jump to high performance hoops without breaking the bank.
Carbon wheels transform the ride feel and make the bike faster, lighter and more responsive. Carbon fibre road bike wheels are often designed to improve climbing or aero performance. Aero wheels usually have deep dish rims for better aerodynamics. While this may increase the weight of the wheels, the aerodynamic advantage far outweighs this minor disadvantage. For climbing, a shallower dished rim keeps the weight as low as possible while also improving handling in cross winds.
While the pros favour tubular wheels, most normal riders don't have a support vehicle following them with spare wheels to swap out in case of a puncture. This is why all the wheels featured here are clincher wheels that offer high performance with the easy tyre changing convenience that regular cyclists need.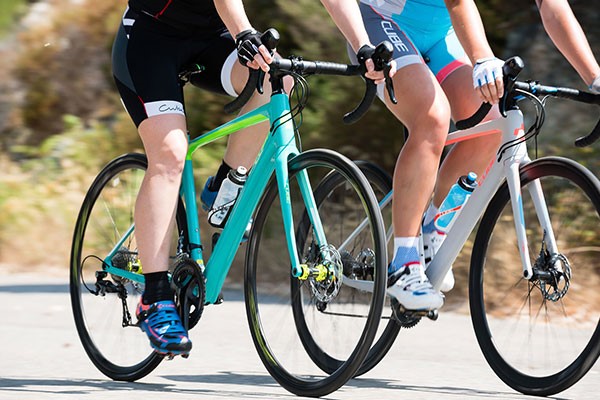 Tubeless wheels have been around on mountain bikes for ages and this puncture reducing technology is now becoming popular on road bikes. The rims are the same as clincher wheels but are sealed from the spokes (often with special tape) and require tubeless tyres that allow for an airtight seal. Of course, you can still use regular tubes and clincher tyres with tubeless wheels if you wish.
We review a selection of the best carbon fibre road wheels we offer from brands: Mavic, Zipp, DT Swiss and Campagnolo to help you choose your next carbon wheel upgrade.