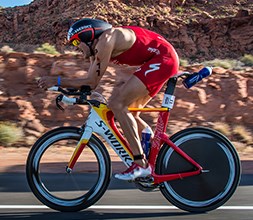 Specialized Triathlon Bikes
Specialized triathlon bikes are aerodynamic, reliable and comfortable, so they're a great choice for the cycling segment of your race. The Specialized Shiv tri bike is world respected and the choice of pro riders in the sport.
Specialized triathlon bikes are built with aero optimised FACT carbon frames for the ultimate in lightweight performance. Wind-tunnel optimised bars help reduce drag. Crush the competition with a podium finish on the Shiv tri bike. A popular model in the range is the Shiv Elite tri bike with superb FACT 10r carbon frame with crosswind-optimised aerofoils for enhanced aero performance and very lightweight Axis Elite wheels for smooth-rolling. All Specialized triathlon bikes are available on 0% APR finance, so you can spread the cost and start beating the competition right away.