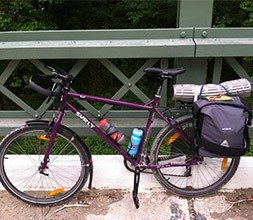 Surly Hybrid Sports Bikes
Famed for their classic steel frames, Surly hybrid sports bikes are for cyclists who would rather forge their own path than follow the crowd. Surly hybrid sports bikes are made from high-quality 4130 CroMoly steel 'Natch' tubes that offer an incredibly smooth ride on less-than-perfect road surfaces.
The Surly Cross-Check is a hybrid sports bike that features classic road bike lines with either flat or dropped bars. It is easy to fit rear racks or mudguards to Surly hybrid sports bikes for extra utility for all-weather commuting and essential chopping trips. The Surly Troll combines MTB wheels with high volume tyres and a CroMoly fork for nimble handling and extra rough road capabilities.