What is a hybrid bike?
A hybrid bike is a general-purpose bicycle, for cycling over a range of terrains with a mixture of road and mountain bike characteristics. Hybrid bikes will usually have flat handlebars similar to a mountain bike, but come with rapid rolling 700c road bike wheels.
The flat handlebars offer a more upright riding position compared to that of a dropped handlebar road bike. This makes hybrids popular with commuters as they offer better visibility than a road bike when cycling in traffic, while the fast rolling 700c wheels mean they are quicker and more efficient than a mountain bike.
Hybrid bikes aren't restricted to the road though. While the tyres are not as wide as mountain bikes, they are suitable for light off-roading on gravel tracks and canal towpaths. Hybrids also tend to have a wider gear range than road bikes making them easier to pedal up hill.
---
Are there different types of hybrid bikes?
There are many types of hybrid bike that can be split into two main categories;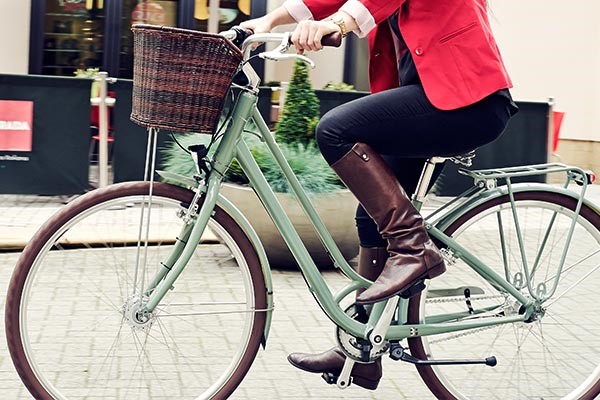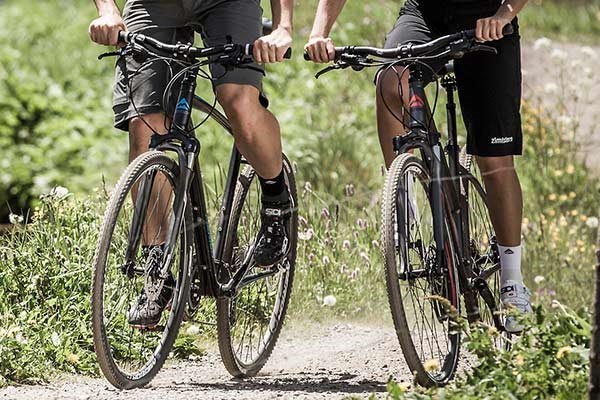 ---
Should I buy a hybrid bike, a mountain bike or a road bike?
Where you plan to ride your bike is the main thing to consider when choosing which type to buy.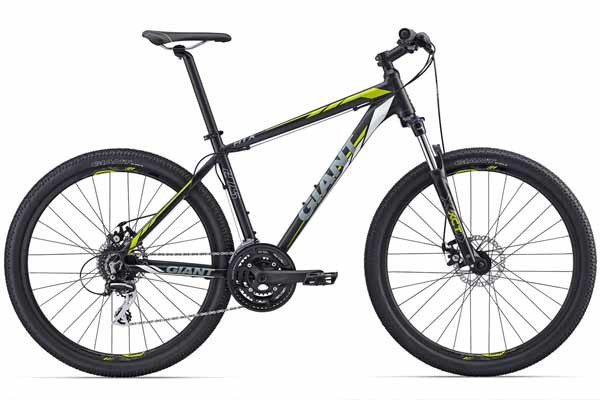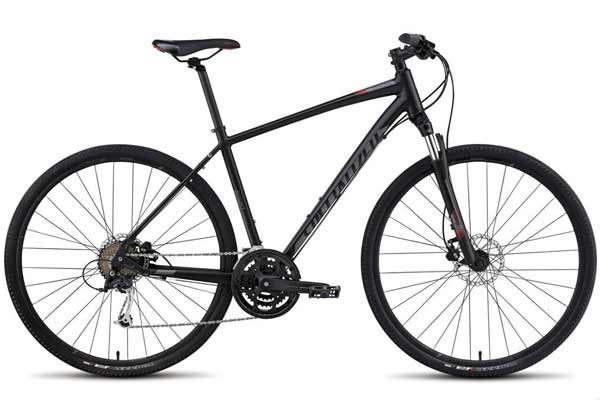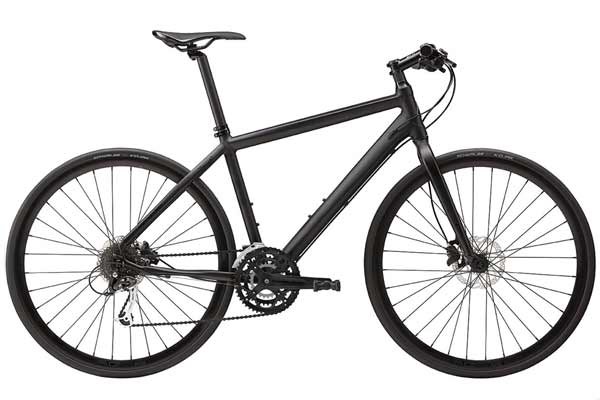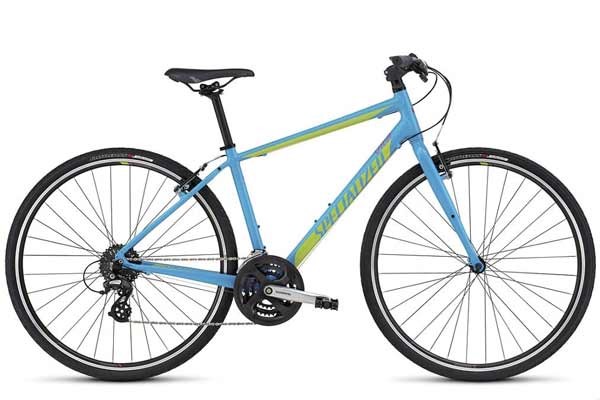 ---
What to look for in a hybrid bike
Frame
Aluminium frames are lightweight and robust. Steel frames are heavier than aluminium but do offer a smoother ride. Carbon fibre is more expensive but provides the combination of a light frame and compliant ride.
Drivetrain
Most hybrids feature mountain bike style derailleur gears with a triple chainset upfront and a seven, eight, nine or 10 speed rear cassette.
This offers a wide range of gears with plenty of options at the lower end for easy climbing. Some higher end hybrid sports bikes will feature road bike style derailleur gears with a compact double chainset for faster riding.
While less common, hub gears offer the advantage of very low maintenance with the ability to change gear while stopped. Hybrid classic bikes tend to have a narrower range of gears suitable for lower intensity cycling on relatively flat terrain.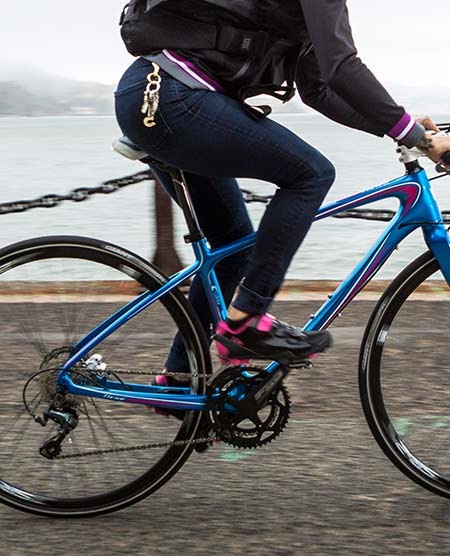 Saddles
With an upright riding position, more of your weight will go through the saddle. For this reason, hybrid classic bikes have wide saddles with plenty of padding. Too much padding can be a disadvantage with a more aggressive riding position, so hybrid sports bikes have narrower saddles with less support.
Brakes
V-brakes are common and offer good stopping power in the dry, although they become less effective in the wet. Disc brakes are powerful in both the wet and dry, but the best brakes are hydraulic discs as they offer easily controlled stopping power in all conditions.
Forks
A suspension fork will help to smooth out the trails but does add weight. A rigid fork is ideal for efficient road riding.
Wheels and tyres
Nearly all hybrid bikes have 700c wheels but tyre width does vary.
A narrower tyre (those with low numbers) will be faster while a wider tyre (those with higher numbers) will offer more comfort.
28c - 35c tyres- These tyres have a low rolling resistance and are ideal for road focused riding. The 28c tyres are typically found on high-end sports hybrids.
35c - 40c tyres - These are often combined with chunky tread and are found on hybrids with a suspension fork. They are suitable for riding on both road and trail surfaces.
40c – 50c tyres - Providing increased cushioning for a more comfortable ride these are found on hybrid classic bikes, where comfort is more important than speed.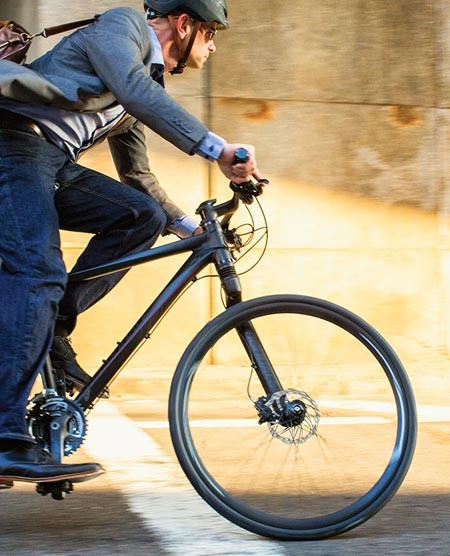 Mudguards and racks
While all hybrid bikes are compatible with mudguards and racks, fitting them can sometimes be tricky. Fortunately many hybrids come with mudguards ready fitted and this is the best option if you know you require them before you buy.
Summary
Nothing beats a hybrid bike for versatility. If you're after a general purpose bike for commuting, fitness training, light off-roading and for meeting up with friends - these are the bikes for you. No matter your fitness level or needs, we've got a hybrid bike for you.
Most Popular Hybrid Bikes