While Classic hybrid bikes tend to have a very upright and relaxed geometry, sweptback riser handlebars and sometimes retro stylings, Hybrid Sports Bikes are the lightweight fast alternative. With a lower and slightly more aggressive look and riding position, a specification with a mix of mountain and road bike parts, often ridged but some models feature front suspension for mixed terrain riding. Hybrid sports bikes ride faster and tend not to come with mudguards and racks, though most have the attachment points necessary for these extras, perfect for a workout while commuting to and from work and leisure riding at the weekend.
For those that want something that is more comfortable than a flat bar road bike but still want to ride efficiently with minimal drag a Hybrid sports bike would be an excellent choice. Not limited to smooth tarmac and roads these bikes can handle light gravel trails along with less maintained country roads and canal towpaths.
There are some Carbon fibre Hybrid sports bikes but mostly they are made from lightweight aluminium, the geometry is more relaxed than a road bike with a lower top tube giving more standover height between you and the bike when both feet are on the floor. Sports Hybrid bikes do swing to both ends of the spectrum, some are more toward a mountain bike and others more toward a flat bar road bike. The set up of a Hybrid Sports bike inspires confidence helping you ride more often, making them the perfect tool for fitness riding and recreation.
While flat bar road bikes use road bike groupsets with narrow and slick tyres, Hydrid Sports bikes tend to use Mountain Bike groupsets for easier gearing, some using the simple and very effective 1x gearing with a large range cassette and one chainring up front.
Tyres are wider at around 28-40mm wide, but still use the large 700c size wheel found on Road bikes to carry momentum and speed.
Suspension Hybrid Sports Bikes
Can be used on mixed terrain to help soak up the bumps on rough roads and gravel cycle paths. Suspension travel is usually just over 60mm, which is plenty for smoothing the bumps on rough roads. At the entry level, you will find coil springs with minimal adjustment. As you move up through the price points you will find lighter air springs and lockouts for more efficient cycling on smooth surfaces.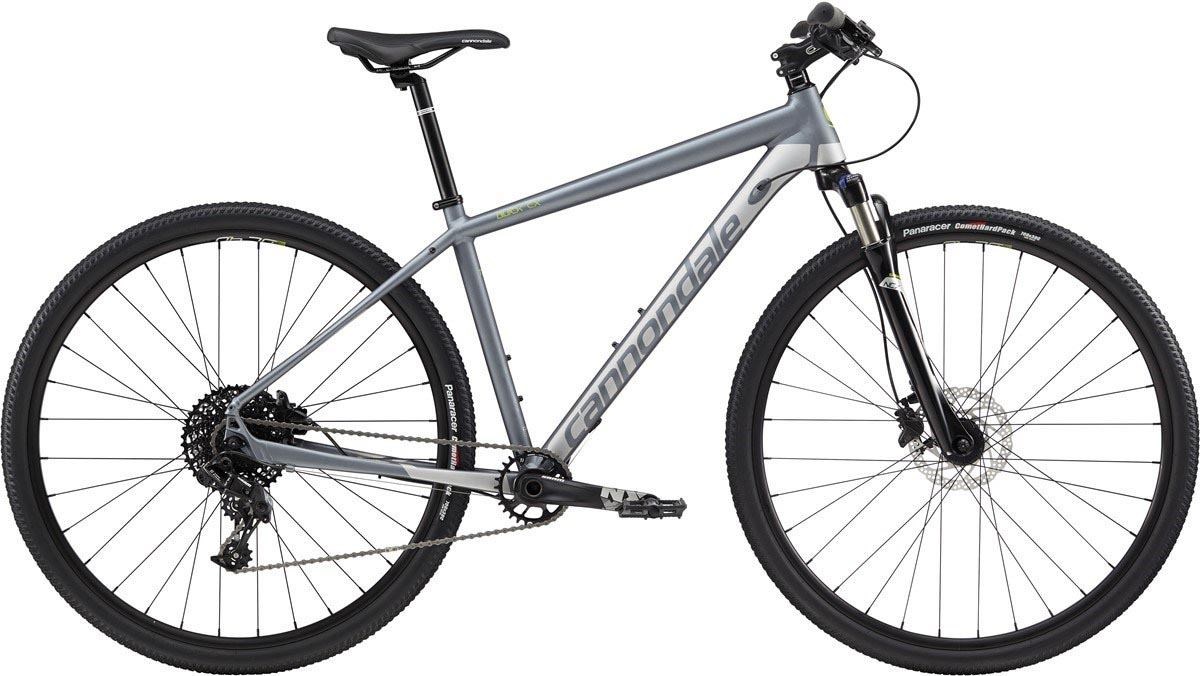 Rigid Hybrid Sports Bikes
Light weight and nimble rigid forks on hybrid bikes are usually made from aluminium alloy although you will find heavier steel forks on entry level models. Some high-end hybrids will have a carbon fork for a lighter, smoother ride.
Rigid bikes are faster on tarmac than those with suspension, and significantly lighter.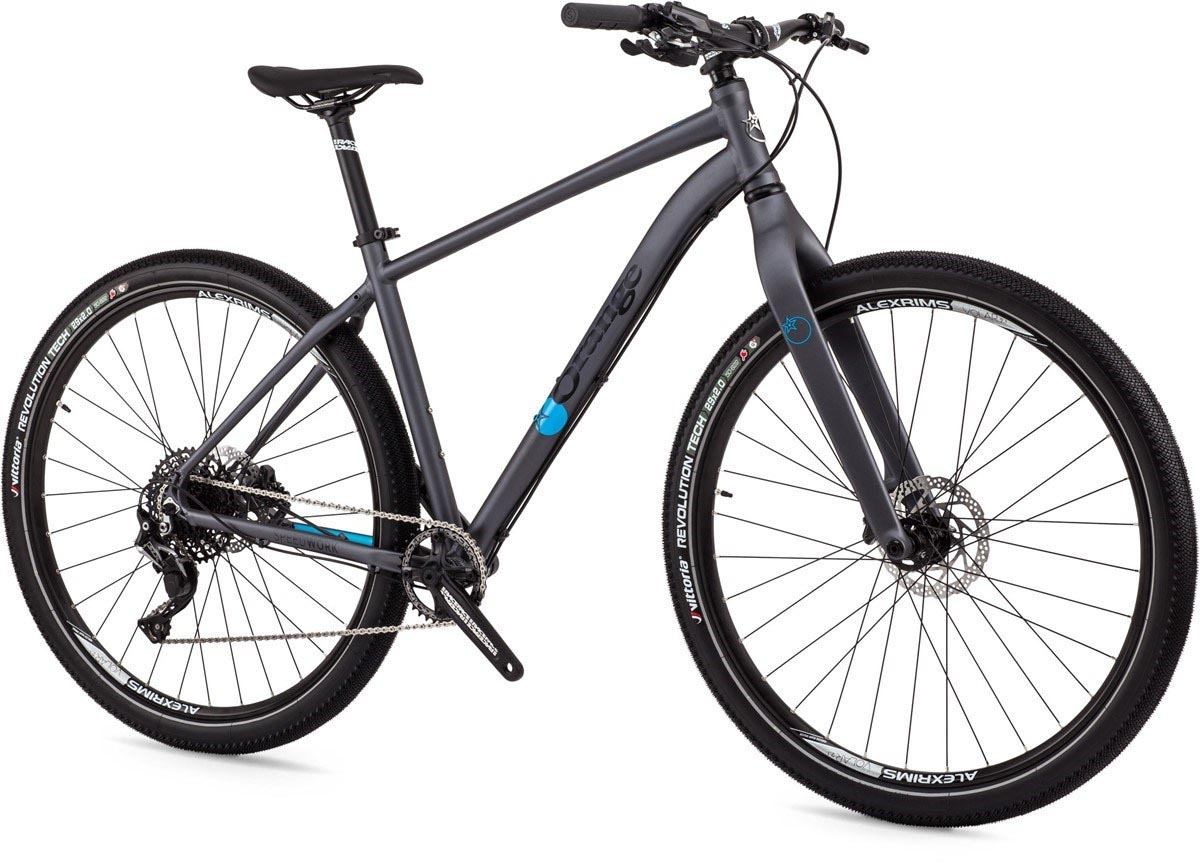 Entry and Mid Level Hybrid Sports Bikes
An affordable way to get into cycling, entry level hybrid bikes will usually have a triple chainset with a seven or eight speed cassette, rim brakes that are powerful in the dry but are significantly less powerful in the wet. Mid-level hybrid bikes will usually have a nine or ten-speed cassette. You will also find eight-speed hub gears at this level. Mechanical disc brakes are powerful in all weather conditions. This makes disc brakes ideal for winter cycling as well as off-roading.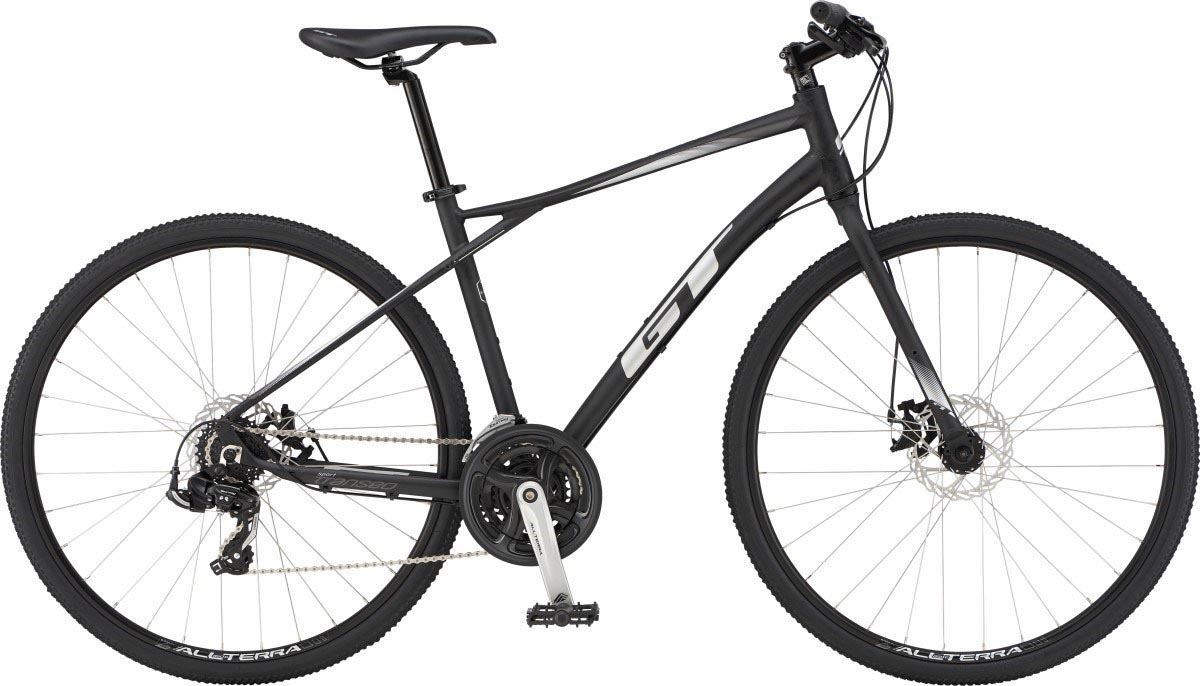 High-End Hybrid Sports Bikes
Some suspension fork hybrid bikes will have a single front chainring combined with a very wide range ten or eleven-speed cassette. Eleven-speed hub gears are also popular at this level. Hydraulic disc brakes are the most powerful in all weather conditions, and also offer the best braking precision. Those with a rigid fork will often feature a compact double road bike chainset combined with a nine, ten or eleven speed cassette.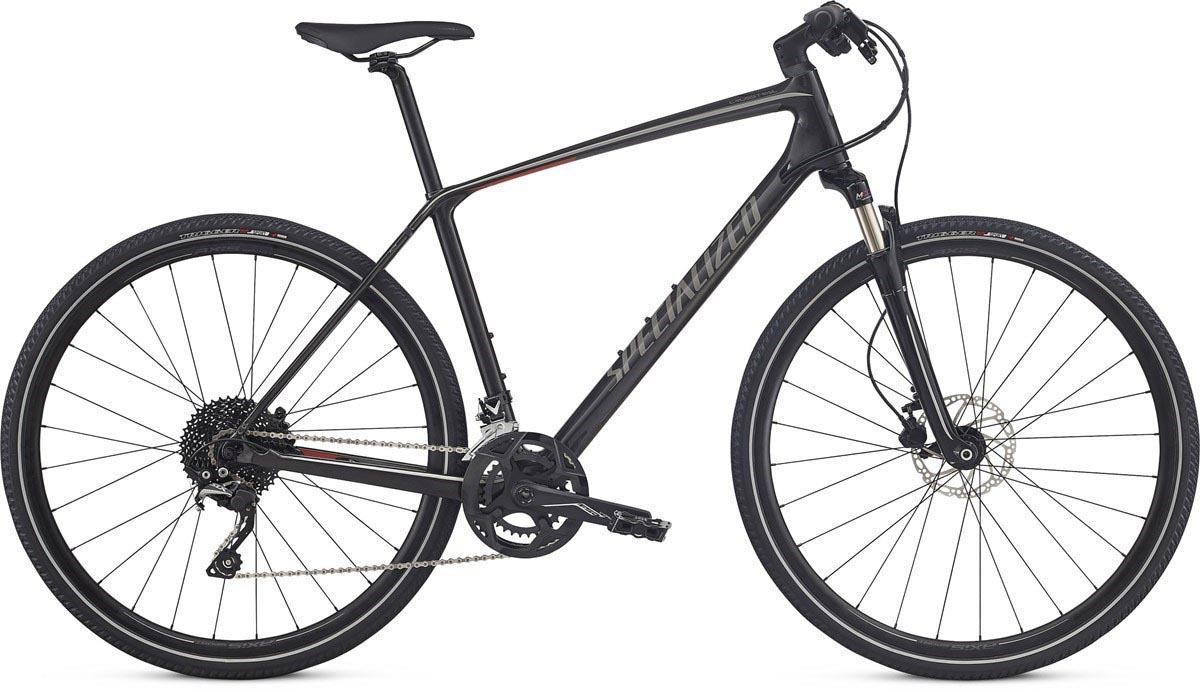 Popular Hybrid Sports Bikes