Commuting by bike is a cost effective, healthy, and environmentally friendly way to travel. To make your journey easier, commuter bikes are built to be comfortable, practical, and easy to handle for a stress free ride.
Depending on where you commute and the conditions you're riding, there are several types of bike which may be suitable for the daily grind. Furthermore, you can equip your bike with a variety of accessories to make the experience that little bit more enjoyable and practical.
Fast bikes
For the speedy traffic-beaters
For those who want to beat the traffic and be the first in the office in the morning, a bike with a good turn of speed makes an ideal commuter ride.
To that end, a sportive bike, flat bar road bike or a hybrid sport bike is an ideal choice. Characterised by fast acceleration and nippy handling, they're also quite comfortable to ride.
At the heart of these bikes you'll find a lightweight aluminium or carbon fibre frame which gives the bike a responsive and sporty feel. Disc brakes are increasingly popular on these types of bikes because of their added braking power and consistent performance in wet weather.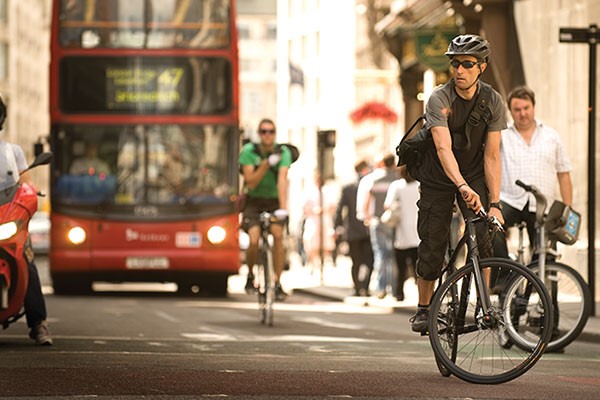 While flat bar road bikes and sportive bikes use narrow tyres and long gear ratios for high speed riding, hybrid sport bikes lean more towards comfort. They're fitted with wider saddles and often even suspension forks to take the sting out of any surprise potholes. They're often also equipped with mudguards and pannier racks, and can typically be retrofitted with them if required.
Popular sporty bikes
Comfortable Bikes
For the laid-back & relaxed
Getting to school, university or work on time in the morning doesn't have to involve breaking records on Strava. With a comfortable bike, commuting at a leisurely pace means you can arrive feeling fresh and awake, ready for the day ahead.
Hybrid classic bikes are designed to be user friendly, and make cycling a breeze. Hybrid bikes with wide saddles and upright cycling position keep you comfortable on the bike, and many of them have low-slung step-through frames to make mounting and dismounting as easy as possible.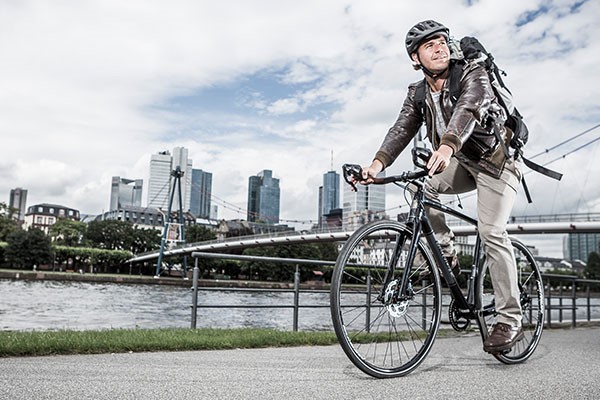 Quite often, hybrid classic bikes will include extras like mudguards and chain guards which keep your clothes from getting dirty along the way. Many also come with built in luggage racks, giving you an easy way to carry a briefcase or laptop bag on your bike.
The traditional-style hybrid classic bike is growing in popularity amongst chic and dapper urban cyclists too. Brands like Bobbin and Pashley are torch-bearers for fashion-conscious commuters who believe that looking good, feeling good and keeping fit can all go hand-in-hand.
Popular comfort bikes
Compact bikes
For the public transporters & space restricted
If your daily commute involves an unavoidable trip on the tube, or if you'd prefer not to have things taking up valuable space in your studio apartment, a bike will need to be as compact as possible, yet still fully functional for the ride to school, university, or work. The answer: a folding bike.
Folding bikes are nothing new, with certain patent drawings dating back to at least the 1880s. Modern materials and manufacturing methods have allowed folding bikes to be quicker and easier to fold away, becoming more compact, and weighing less than they used to. Since the 1970s, folding bikes have grown massively in popularity with space-conscious commuters.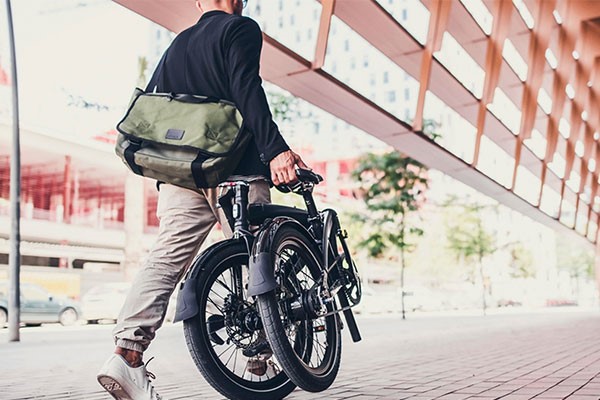 Dahon folding bikes are famed for their compactness, reliability, and versatility. They offer a wide range of folding bike styles, with optional gears, mudguards, luggage racks, and chain guards. If you'd prefer something with larger wheels and even fewer compromises, Montague folding bikes use full-size frames and wheels, and even come with optional suspension forks for mountain biking.
Popular compact bikes
Mixed terrain bikes
For those who carve their own paths
Commuting by bike certainly isn't the reserve of urban dwellers. Your commute may take you down London's Cycle Superhighways, alongside the Avon Ring canals, or over a shortcut through fields & trees. You can tackle any of these routes by bike with ease.
If your commute takes you down these rough-hewn routes, a cyclocross bike or a mountain bike is the perfect travelling companion for you.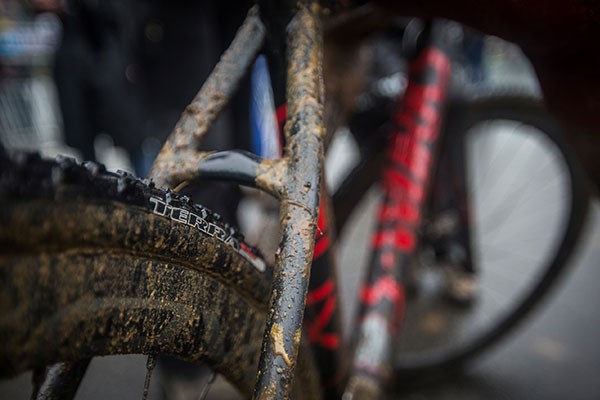 Cyclocross bikes are very closely related to road bikes, so you can expect to travel with a swift breeze in your hair.
Aluminium or carbon frames help keep the weight down, while their wider knobbly tyres dig in on loose surfaces, and provide a little extra cushioning on uneven ground.
These days, the vast majority of cyclocross bikes benefit from disc brakes that are unfazed by dirt & rain, plus the most affordable models with aluminium frames typically have provisions for mounting mudguards and luggage racks if required.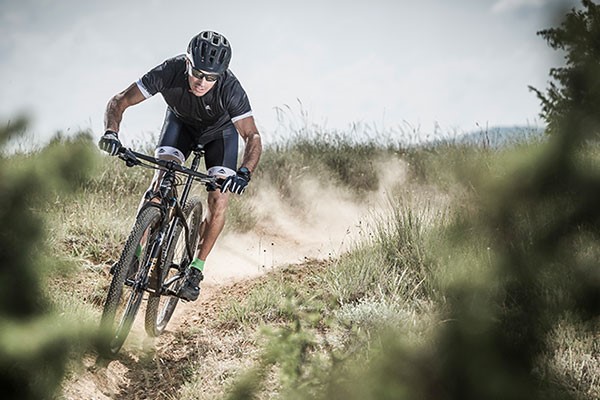 Mountain bikes need no introduction. They're burly, sturdy, and super trustworthy. MTB's are comfortable & easy to ride, and will take as much abuse as your commute can throw at them. Disc brakes are available on most models, and no matter where you ride, you'll never be short on grip thanks to the wide & high-volume tyres.
For pure commuting duties, a full-suspension mountain bike may be somewhat overkill unless your route involves singletrack trails or some seriously potholed roads – the rear suspension on a bike is designed for grip and handling, and does little to aid rider comfort. Hardtail mountain bikes are lighter & more manageable as an everyday commuter machine, as well as being more efficient to ride.
Popular mountain bikes