What is cyclocross?
Cyclocross bikes look like a road bike or gravel bike at first glance, but they are built for racing off-road..
Cyclocross is a fast, furious and fun style of racing that involves riding these bikes on rough terrain, requiring some running, carrying, negotiating small hurdles and lots and lots of mud. This winter sport is often taken to in the off-season by mountain bike and road cyclists to stay on top form. A very athletic discipline requiring the racer to lift the bike onto the shoulder to negotiate obstacles while running. Very popular in Europe, the sport is currently enjoying a resurgence in the UK, USA and Australia. Cyclocross can be raced in very muddy or sandy environments, this requires and improves bike handling skills.
What makes a cyclocross bike?
Although cross bikes look a bit like road bikes, they have some special adaptations to make them suitable for off-road riding and racing.
Geometry: 'cross bike geometry traditionally has had higher bottom brackets than road bikes to allow for toe clips hitting the floor when unclipped. Modern CX bikes are now closer to road bikes is the basic geometry making sizing a little easier. With steeper head angles than gravel or adventure bikes and shorter chainstays, cross bikes are nimble and agile. High-end race bikes are thoroughbred race machines, with some mid-range models having mounts for racks/mudguards and a more comfortable riding position.
Frame: While there are obvious advantages to racing with a lightweight bike, CX bike frames are usually a bit more durable than road bikes and have clearance to take bigger tyres. with cable routing to suit being slung on the shoulder. They can be built from titanium, steel or carbon fibre, but aluminium is common.
Gearing: 1x, Compact or cyclocross-specific chainsets give a wide range of gearing for frequent changes in gradient. Pure race-bred CX bikes have a relatively narrow gear range as the steepest gradients are carried and the top end speed does not get too high off-road. The simplicity and range of 1x set-ups are now becoming more common with CX bikes.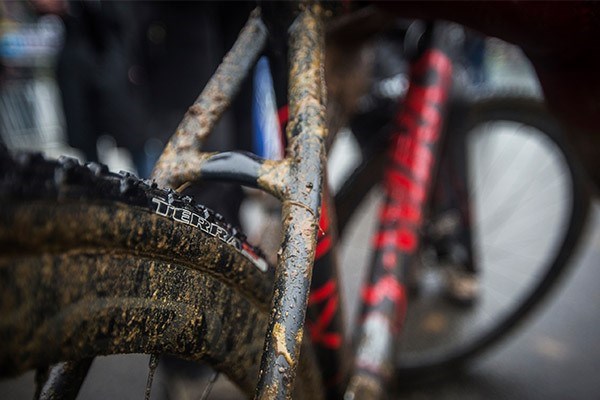 Brakes: Cyclocross bikes traditionally had cantilever or V-brakes for power off-road and to give plenty of mud clearance. Some cross bikes have extra mini brake levers on the top of the handlebars for panic braking on tricky terrain. Disc brakes are now commonplace. Mechanical cable operated disc brakes are still powerful but the extra power and modulation of hydraulic systems are far superior.
Wheels & Tyres: Cross bikes have 700c wheels with durable rims. Tubeless set up's are now becoming very common for their obvious weight-saving, rolling speed and puncture resistant advantages. For strict UCI level competition, tyres are limited in width to 33c, though far more common in regional events are 35c. Cylocross Tyres will be much fatter than road bikes, with tread to grip off-road.
Why buy a cyclocross bike?
Cyclocross bikes aren't just for cross racing. They're increasingly popular with all sorts of riders because their tough nature and comfort make them incredibly practical.
Commuting: Cross bikes make great commuters. Many have eyelets for mudguards and a pannier rack. They're really durable as an everyday bike and you can fit narrower/slick tyres to make them faster on the road.
Touring: If you can fit a luggage rack, a cross bike makes a great touring machine, especially if you want to go off the beaten track. Those bikes that do not have rack mounts can still be toured using bikepacking frame bags.
Sportives: Cross bikes are often very comfortable so they're a wise option for sportives and other long rides. They might not be quite as nippy as a road bike though.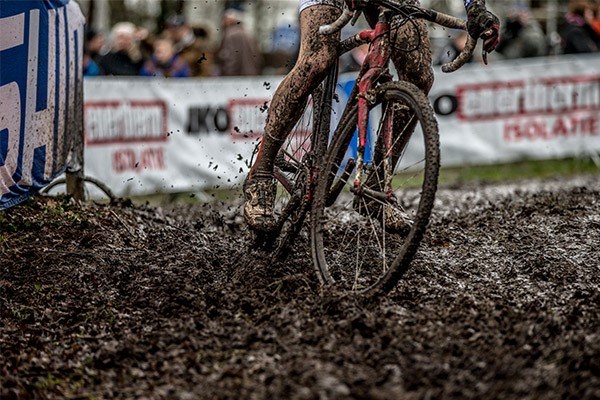 Everything Else: If you're not quite sure if you'd rather have a road bike, a mountain bike or a hybrid, a cross bike might be the bike for you. They combine attributes from all these categories, so if you're not sure what type of cyclist you are, a cross bike lets you try out lots of different types of riding.