LEWIS BRADLEY
Discipline: Enduro
Competition Level: Senior
Bikes:
Race Bike - Giant Reign Advanced 1
Training Bike - Pinarello road bike

Bike Setup:
I like the suspension set-up on my Reign quite stiff. This allows me to carry speed better as well as being more efficient when pedalling. I like my brake levers fairly high and set quite far out from the bars so I don't suffer from arm pump on longer trails.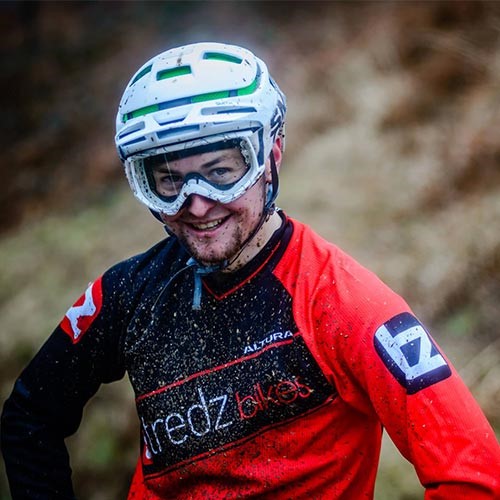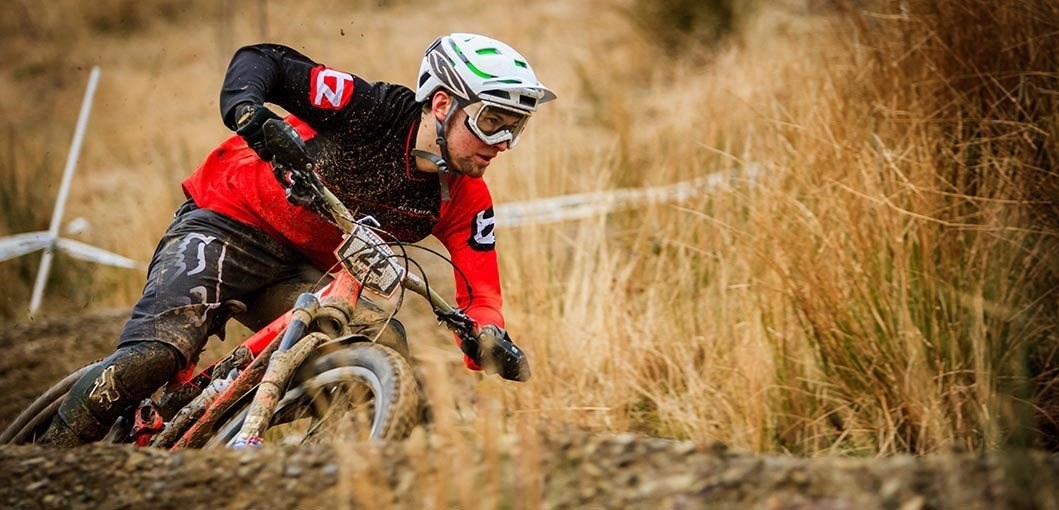 About Lewis
Catching the race bug early on Lewis has competed in both Enduro and Downhill MTB races as well as being involved in other sports including Rugby and Surfing.
Lewis entered his first race, at Rheloa, one of the hardest downhill tracks in the country. Just fourteen years of age and on a Giant Yukon with only 100mm of suspension, Lewis was hooked. Moving across to enduro racing after two years on the DH circuit Lewis started racing for Tredz in 2016 and has been a regular on the Senior podium ever since.
As well as racing Lewis runs his own filming business 'Behind the Tape Productions'.
Achievements
20th EWS France 2017
3rd Overall Welsh Gravity Enduro Spring Series
4th Afan British Enduro Series
21st EWS Ireland 2017
Goals
To be top 5 in every race
To achieve a top 25 result in the Enduro World Series