Final Round at Bucknell, Shropshire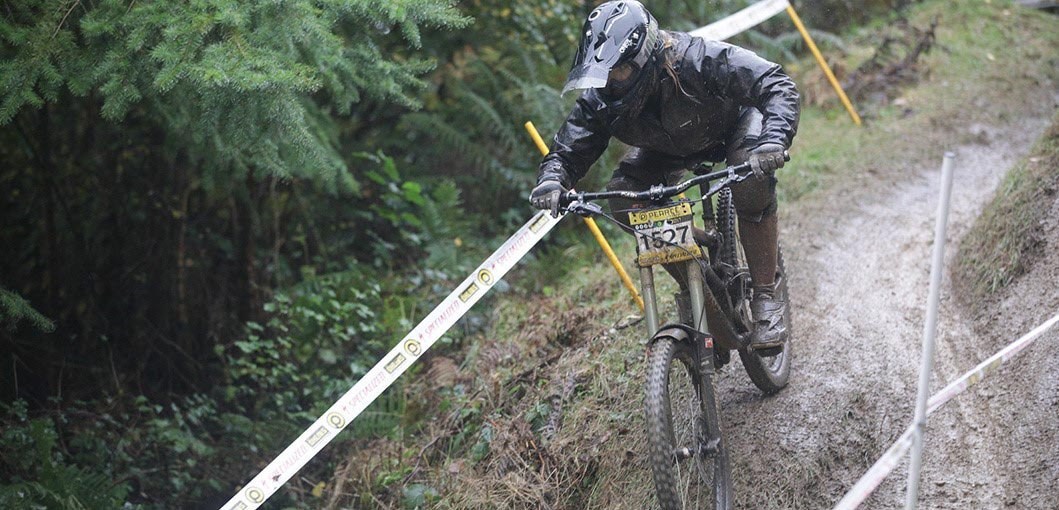 You know you're in for a good event when you have to be towed into the pits.
It was the final round of the championships and I was laying in second place. Like the Bds I was too far behind to catch first, but with a fairly comfortable points gap to third I was unlikley to lose second. So maybe I could relax and enjoy the final race with out having to take any risks for a change.
Track Walk
Knowing we were in for a weekend of rain, it was'nt necessarily about looking for the fastest line but a line you could ride in the wet. Another track that I have raced several times previously and enjoy, it is always taped out slightly differently in the woods to keep it fresh.
Looking at the route taped out this year, it would prove a little interesting, especially with the planned weather forecast and with alot of exposed roots. It was going to make for an interesting section, not to mention the finish field, a grassy field in the wet. When it was already soft from generally wet weather, from previous experience I knew it was going to be a slip'n'slide.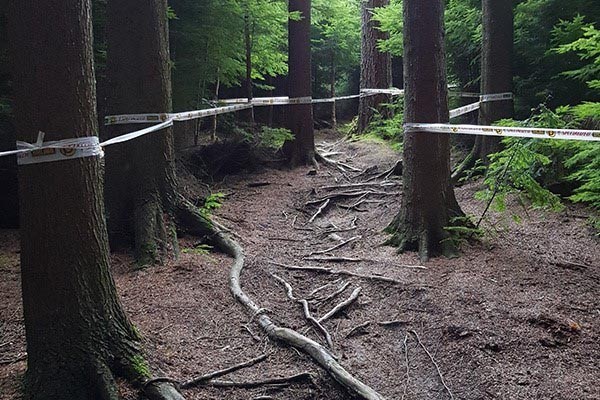 Saturday Practice
As always I started the day with a slow run down to warm up and to concentrate on hitting the lines. I had looked at on my track walk, while getting a feel for what grip the track has.
Despite the rain the track was running pretty well, as always there was one root section that kept catching me out, but despite it not being pretty with arms and legs everywhere making some unusual shapes, I got through it everytime. As the day went on, the rain got heavier the track got wetter. I got muddier and I was loving it, just hitting run after run while seeing other girls in my class stuck at the side of the track as they couldn't master a certain section in the challenging conditions.
I could of carried on all day but practice was closed early due to the terrible conditions with marshals standing out in the rain all day. So was actually happy to be able to get cleaned up and relax.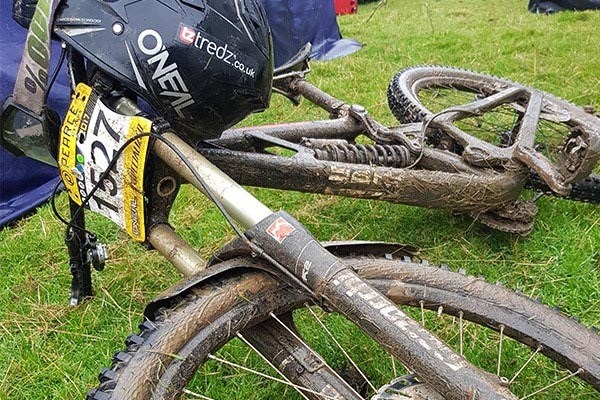 Sunday Practice
I put a couple of runs in to warm up, but really the track hadn't changed much from yesterday apart from the finish field which was now waterlogged and like an ice rink. Coming into the finish field on my first practice run I didn't make it through the chicane and slid right out the track taking the tape and poles with me to the entertainment of those spectating.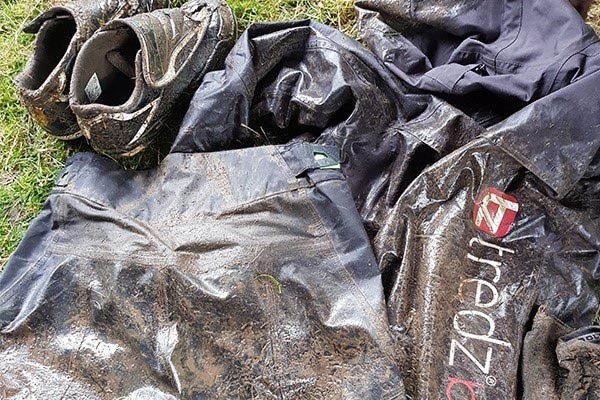 Race Run 1
On the start I felt pretty chilled and just wanted a clean fun playful run down and not to have to worry about speed. The track had deteriorated, still wet and slippy in places but in others it has started to dry and cut up exposing more and more.
The finish field was something else, trying to keep out the main line and hug the edges of the track, the plan was aim for anything green that looked like grass to get traction and pedal over the line. I came down in second place and stood and watched the rest of the field slip and slide their way down to the finish, hanging on to my second place.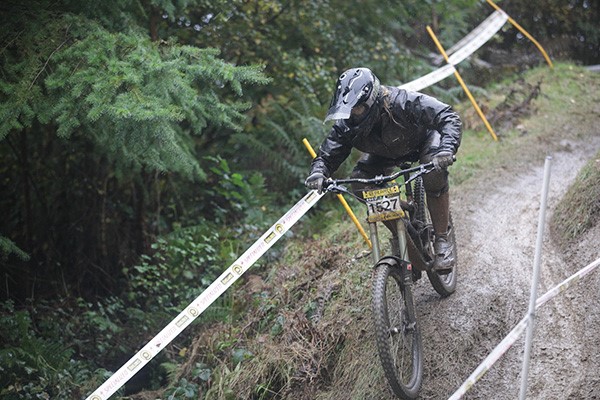 Race Run 2
I was tempted to sit this one out, I didn't need to race I had now sealed my 2nd place in the championship and that couldn't be taken away from me. Obviously I wasn't going to sit this one out, I still had a race to win and there was a slim chance that the track conditions could of improved making 2nd race run times faster.
I felt so much quicker off the start and through the top half of the track but I seemed to have a bit of a wobble entering the second wood section. Stalling out on a tight corner but soon got back on it, I was facing every way but forward down the final section of the finish field but kept it upright and moving forwards to finish 2 seconds slower than my first run, but still taking second place.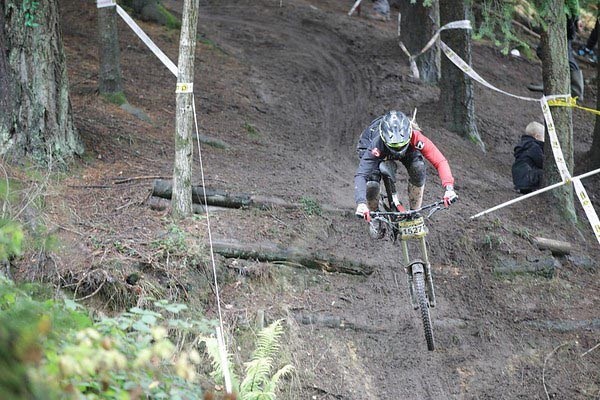 Championship 2nd place
Race 2nd place
So after a long season of downhill racing, all the muddy kit was loaded up and all that was left was to wait for the tractor to pull us out of the field. Luckily we didn't have too far to travel home, so we just waited patiently, until it was our turn to get towed. The joys of racing.