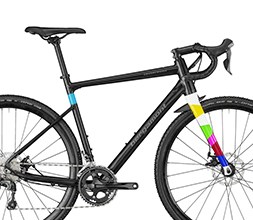 Bergamont Cyclocross Bikes
Bergamont cyclocross bikes are great for CX racing, as you would expect, but are also good for winter training and commuting as well as gravel track cycling. Bergamont cyclocross bikes are a great way to take your cycle training to the next level and develop your fitness over the winter months.
Bergamont ebikes are built with heritage, attitude and passion. A German bike brand, from St. Pauli in Hamburg, Bergamont are honest, courageous, sincere and stand behind what they say and do. Bergamont's love for all things cycling is boundless. The team at Bergamont bikes rejoice and suffer along with their professional team riders, in the same way that they admire the commuters who battle their way through the chaos of the urban jungle on a daily basis.