Order Before 19th December for Christmas Delivery
Take your fitness and training to the next level with wearable tech. GPS watches, fitness trackers and heart rate monitors give you access to real-time training data, which you can use to analyse and refine your performance and fitness more efficiently.
With so many wearables on the market, we'll show you what tech is available and some of the best features to look for before parting with your money.
---
Sports Watches
Sports watches come in two main types, heart rate enabled watches and GPS enabled watches. Both types are a great alternative to a handlebar mounted cycle computer, so you can do multiple sports such as running and swimming (if the watch is waterproof) to track all your activities.
Heart rate enabled watches
Look for non-slip straps, especially if you're a triathlete to ensure the heart rate monitor stays in place. This will prevent inaccuracies in the data too. Tracking your heart rate is a great way to measure the physiological impact your training is having on your body. Careful monitoring of your data can even help you spot when you're coming down with an illness or if you're about to burnout.
Most heart rate watches will track the following metrics:
Heart rate
Average heart rate
Calorie counter
Training time
Configurable heart rate zones (a premium feature)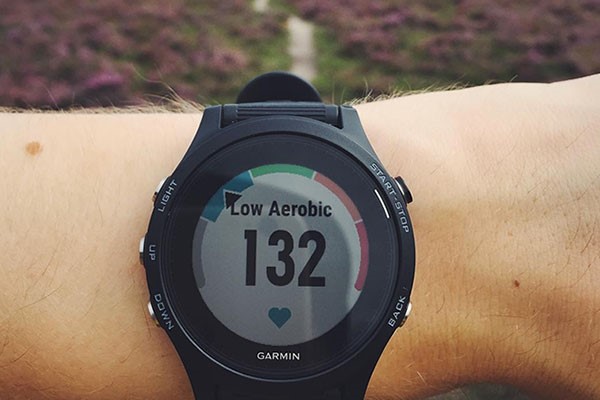 Configuring your watch to heart rate zones is a great way to customise your workout. Tailor your training by how physically difficult the session will be rather than basing it on distance or time. Premium sports watches can send continuous data to fitness apps and other devices like a cycle computer or smartphone. You can also get vibrating smart notifications, so you don't miss texts or calls while riding or running.
GPS enabled watches
GPS watches are essentially a powerful cycle computer on your wrist, rather than mounted to your handlebar. Perfect for triathletes and multi-sport athletes you can track all your training without needing to use different devices.
With GPS positioning, these sports watches give you accurate distance data, they can track your pace and monitor altitude. Most GPS watches will sync with heart rate monitors, or will have built in functionality to track your pulse. They also receive smart notifications and can sync to a wide range of software applications through ANT+ and Bluetooth Smart such as Strava and Zwift.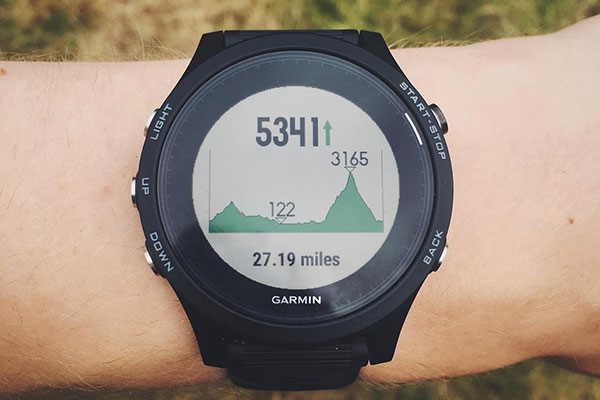 Premium GPS watches use both GPS and Glonass satellite systems for maximum accuracy and can offer turn by turn navigation. Most good quality watches have a clear display that is customisable, letting you focus on the specific data you want to monitor, in real-time. Colour touchscreens are a great feature for easier use, especially for receiving smart notifications.
Triathletes will want a waterproof sports watch capable of descending down to at least 10m. Also, consider battery life during training as GPS usage & tracking can eat up your charge time. If you're planning an endurance event or an Ironman, you'll want a watch with a good battery.
Most popular sports watches
---
Fitness Bands / Activity Trackers
Fitness bands (also called activity trackers) have really exploded onto the market in the last few years. These low profile, lightweight trackers are usually made of silicone for a smooth feel against your skin. Trackers are designed to be worn all day, every day, to help you keep track of everything you do.
Most fitness bands will track your calories burned and have a pedometer and a clock feature. More advanced fitness bands will offer the following features:
24/7 constant activity tracking
Activity goal tracking
Fitness tests
Smart Calories
Inactivity alerts
Sleep duration and sleep quality
24/7 tracking and sleep monitoring can give you a holistic view of how healthy your lifestyle is. Fitness tests can help push you into challenging yourself while Smart Calories gives you an accurate consumption estimate based on your activity, gender, age, height and weight. Inactivity alerts are helpful prompts designed to get you moving.
Some fitness bands have heart rate tracking built in and others are Bluetooth or ANT+ enabled to sync with heart rate sensors. Other features to look out for are touch screens for easier use and smart vibrations to keep you notified.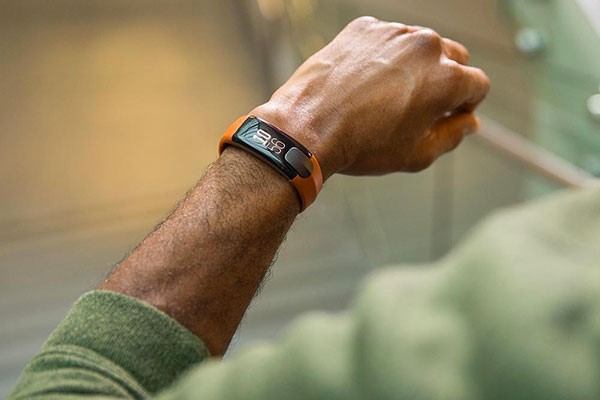 Most popular activity trackers
---
Heart Rate Monitors
Heart Rate Monitor Straps
While heart rate enabled watches and fitness bands will give you a good pulse estimate, a dedicated heart rate strap will give you the most accurate data. Bluetooth or ANT+ compatible, these straps transfer data directly to your phone, cycle computer or smart watch to track the impact your training is having on your body.
Look for non-slip straps, especially if you're a triathlete, to ensure the heart rate monitor stays in place and you don't get inaccurate data. Heart rate monitors with a long battery life of over 200 hours are ideal if you train multiple times per week. For year round training you'll want a heart rate monitor that can also operate in freezing temperatures as well as on hot summer rides.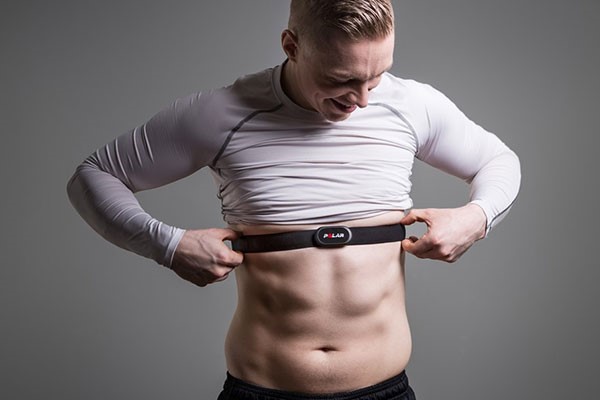 Most popular heart rate monitors