Why choose a pair of running shoes?
Running shoes are far more comfortable and supportive than standard trainers. Dedicated running shoes, whether you run on pavements, trails or fells will offer you more support and/or cushioning than casual trainers. In our running shoes guide we'll cover all the main types of shoes on offer, so you can choose the best shoes for you.
Running Shoe Types
Road Running Shoes
Road shoes are ideal for use on pavements, tarmac and canal towpaths. They'll come with cushioning for long distance running and to absorb impacts.
Road shoes are lightweight and have the lightest uppers and design of all the shoe types as you don't need lots of stability for running over tricky terrain.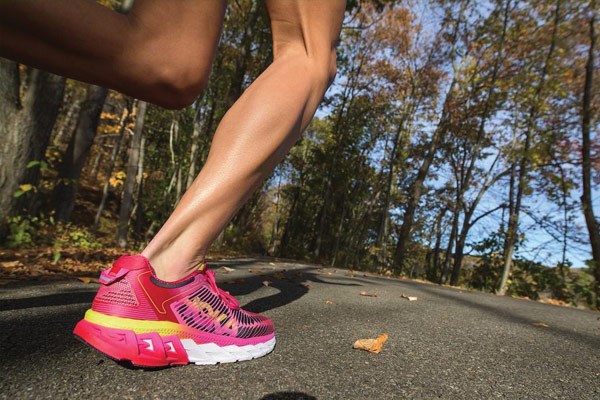 Multi-Terrain Shoes
A multi-terrain shoe is ideal for use on a range of surfaces from roads to hard packed trails.
These versatile shoes have cushioning for covering miles of hard terrain but have more grip for traction on wet or muddy sections. You'll also find a stronger upper for added durability.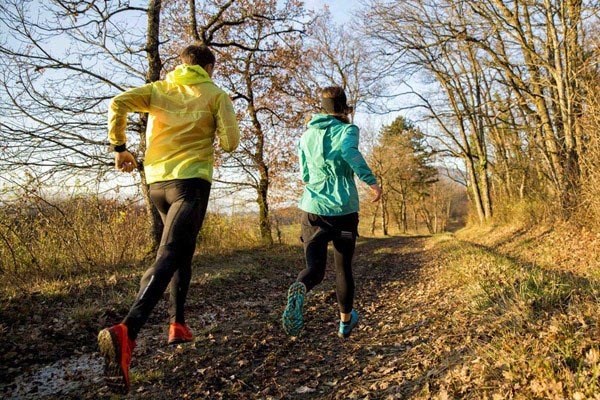 Trail Shoes
Trail shoes are perfect for off-roading on muddy and wet trails. They have better (deeper) grip but less cushioning than you'll find on road shoes.
Running over fields and on trails tends to be soften than pavements, so cushioning is less of a concern.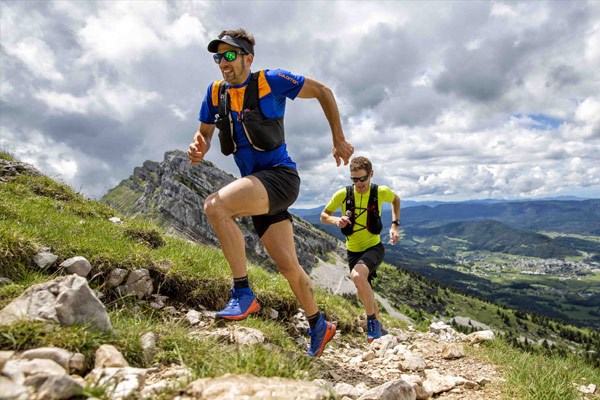 Fell Running Shoes
Fell running shoes are perfect for use on off-road events like Tough Mudder where conditions are going to be very wet and muddy on steep ascents and descents.
Fell running shoes are easily spotted by their extra-large grip and deep lugs on the sole to handle the extreme terrain.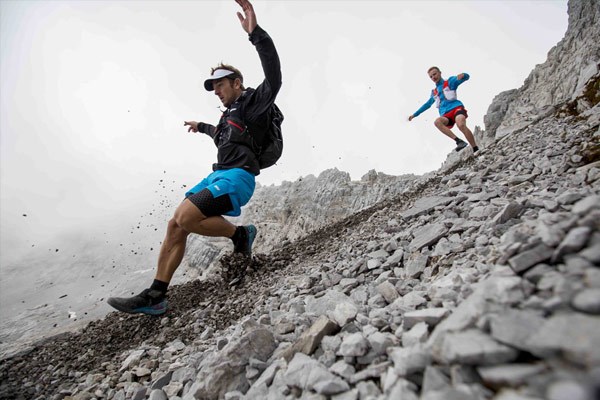 How to choose the right running shoes:
Choose the right fit
Getting the right fit for your feet is essential to the comfort and performance of your running shoes. A good fit is more important than any other feature. The general rule of thumb with sizing is to choose a shoe that is half to a full size larger than your standard shoes. This is because while running your foot size will naturally swell.
Consider the terrain you'll be running over
If you're running on hard packed surfaces such as canal towpaths, woodland trails and pavements then you'll want something lightweight and cushioned. Road shoes, multi-terrain running shoes and some trail shoes are ideal for this.
However, if you're running on muddy or slippery terrain such as fields, hills and coastal paths, you'll want a dedicated trail shoe or even a fell running shoe.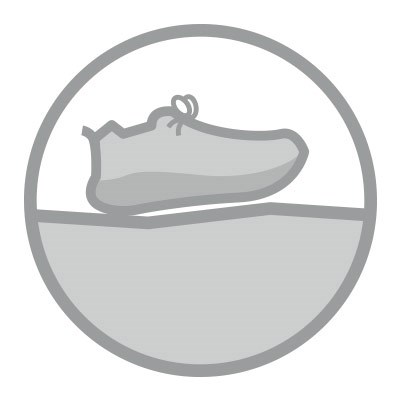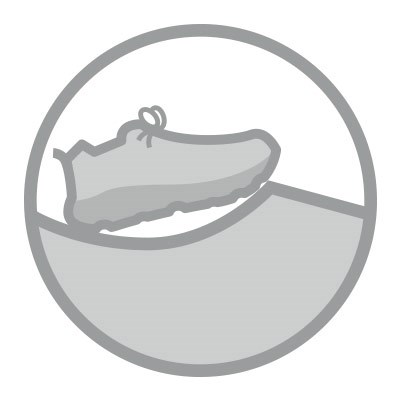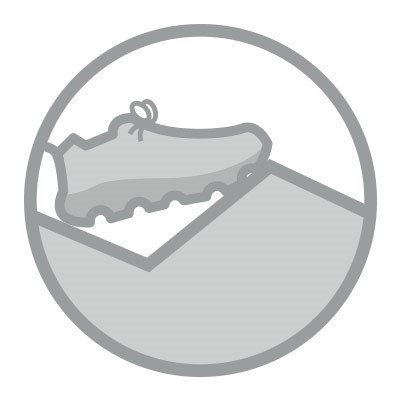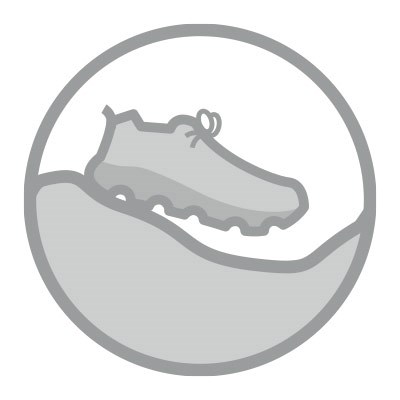 Look for the right cushioning
The midsole area is key to a good pair of running shoes. It's the midsole that offer protection from shock and impacts when running on hardened surfaces. Road shoes have masses of padding while trail running shoes are typically firmer for better grip and support on rough ground for your joints.
Extra features to look for in running shoes
Aside from a quality fit, look for shoes that hold your feet well around the mid-foot area to stop them from sliding side to side on uneven slopes. Extra space in the toe box also lets you toes spread naturally. Waterproof protection on the upper can help shed water and mud on off-road runs.
A tough outsole can keep your foot protected, especially when running over rocky and changeable conditions. Reflective elements on road running shoes are great to improve your visibility on post-work fitness sessions.
Popular Trail Running Shoes