Overview
Road bike tyres make up a huge part of how a bike rides. This simple component of your bike may not seem as important as brakes or even a frame, but because they are the only part of the bike that actually touches the road, they're vital. When deciding which road tyre is right for you, it's important to consider a few aspects of tyres, and in this road tyre guide we're going to break down what makes tyres different from each other.
Road bike tyres come in a fairly limited selection of sizes. Through the years tyre size has been very much driven by what the pros use, and it's thankfully moved on from the very small 18c tyres of yesteryear. Nowadays, road tyres generally come in three sizes: 23c, 25c and 28c. The numbers more or less equate to millimetres, and refers to both the height and the width of the tyres, so a 25c tyre would be about 25mm tall and wide.
Most race bikes these days will come with either 23c or 25c, and these sizes are best for minimising rolling resistance. For endurance or sportive bikes, 28c tyres are most often used, allowing for greater comfort over long distances. Wider tyres will also be able to deal with rougher roads easier, and you'll sometimes see 30c or even 32c tyres on some endurance bikes, catering to rough roads and cobblestones that are encountered in Europe. Some bikes are now featuring even wider tyres, catered to a greater variety of surfaces, and these gravel bikes can have 32c-40c tyres. You can go to our tyre size guide for more details.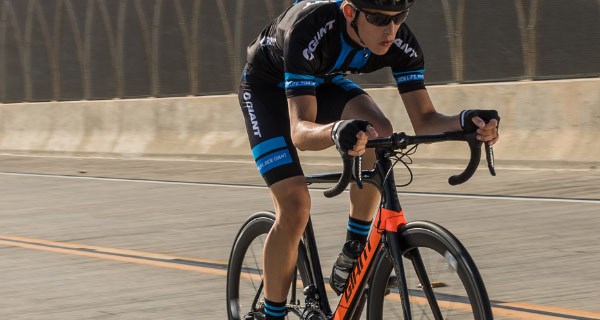 Tyre tread refers to the pattern on the top of the tyres. This design affects the performance in terms of steering precision, grip and water displacement. Road tyres most often come with slick or smooth designs, as this helps reduce rolling resistance. It also helps increase grip on smooth surfaces, helping keep your cornering speed high. Many wet weather specific tyres will have grooves on the sides of the tyres like the Specialized All Condition Armadillo tyres, to help displace or dispel water from the tyres more easily, preventing a loss of traction and slippage.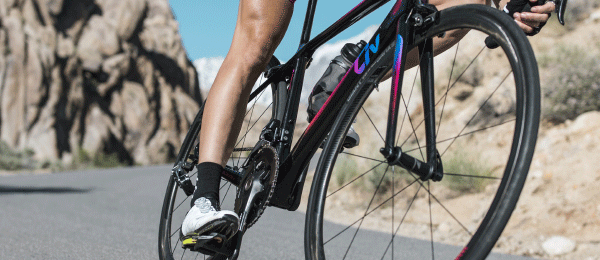 The compound of the tyre is the quality of the rubber that's used. It makes up the characteristics of the tyre: how it rides, feels and performs. Softer compounds give greater grip, but comes with the cost of faster wear, while harder compounds will last longer, but not provide the same level of grip. Most times more expensive tyres will have softer compound rubber for greater performance. Continental's Black Chili compound is engineered to balance rolling resistance and grip, using Activated Silica Compound technology. Maxxis has their 3C Triple Compound that uses a harder, faster rolling rubber in the centre and two progressively softer compounds on the sides, providing greater grip.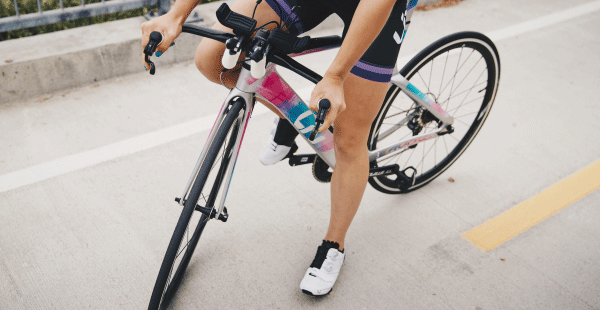 No one likes flat tyres, so puncture protection is always one of those important deciding factors in tyre choice. Many tyres have a layer beneath the tread that helps prevent punctures, with more expensive options either having a greater amount of protection, or better strength to weight protection. As with many cycling components, there's a balance between a benefit and how much that benefit weighs. And so, with puncture protection this is also the case. Some tyres like the Continental GatorSkins offer fantastic protection, with a little compromise in weight, but make for excellent winter or training tyres. Going tubeless also significantly reduces the risk of punctures. For more on tubeless, see below.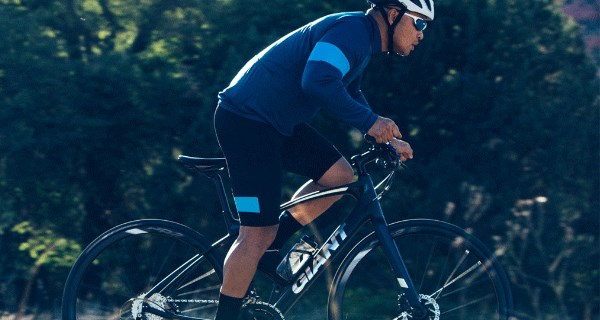 As with everything else on your bike, one of the biggest factors when choosing tyres is their weight. Because rolling mass can play such a large part in how your bike rides, affecting rolling resistance and handling, it's important to balance the benefits of a particular tyre with its weight.


---
Tube/Tubular/Tubeless
Standard bicycle tyres use tubes for inflation, but that's not the only option these days. In fact, there's three options to keep air in your tyres, and they all have their benefits and drawbacks.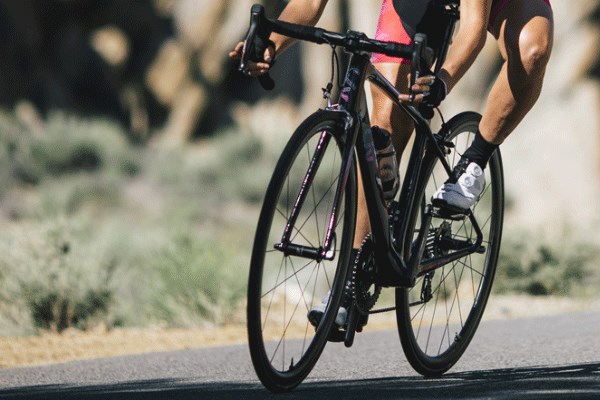 Tubes
The standard option for inflation, inner tubes give you the easiest inflation because you'll always have tubes available at every bike shop around. They are used in clincher tyres, which are the standard tyres that use beads around the edge to fit into the hook of the rim. Tubes are the most common use for inflating clincher rims, and provide the easiest way to get air into your tyres. And if you get a puncture, it's easy to replace the tube. Having said that, though, it's easier to puncture than tubeless.
Tubular
Tubular tyres have a history in racing and provide many benefits to the serious road cyclist and racer. Tubular tyres don't use a tube, and are fully enclosed all the way round, as compared to clinchers that have an opening where they fit into the rim. They are lighter than clincher or tubeless tyres and offer superb rolling, the fastest around. Which is the obvious reason that you'll find them on Peloton and on the top racer's bikes, winning races. The downsides are that you need a specific rim for them, as tubulars need to be glued onto the rim. If you get a puncture, then you need to remove the whole tyre and replace it with a new one, gluing it back on. If you want the best performance, tubulars are the way to go, however, racers who have a team of mechanics will benefit from them the most.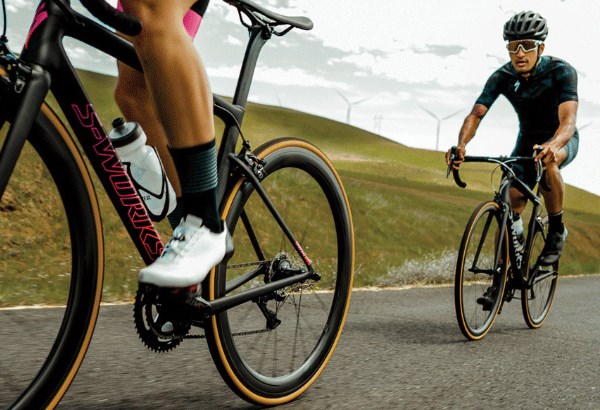 Tubeless
While it's been around in mountain biking for some time, tubeless tyres are becoming more popular in road biking, for good reason. Tubeless sealant within the tyre dries when it makes contact with air, so any potential punctures are sealed up almost instantly. With tubeless tyres, you can run lower pressures without the risk of punctures, giving you greater comfort and potentially more traction. And because there's one less layer between you and the road, rolling resistance is reduced, making you faster. The downsides can be that you need specific tubeless rims and tyres, which aren't as common as general clinchers, and can be more expensive. But it seems worth the price for faster riding and fewer punctures.
Tyre pressure can completely transform how your bike rides, being the only real suspension that a road bike has. It's important to strike the balance between cushioning, rolling speed, and protection. Thankfully, some of those go hand-in-hand. Greater pressure will help prevent punctures and generally decrease rolling resistance, while lower pressure will give more comfort. Traction and optimised performance can be found when the right tyre pressure is used. It's important to be aware that tyre pressure depends not only on what tyres you use, but on your weight. Heavier riders will need greater pressures and the opposite for lighter riders. See our tyre pressure guide to find out the best pressure for you.