Spring has sprung and summer is around the corner… the perfect time to get your kids out in the fresh air. We have a great selection of kids bikes and accessories to help children get exercise in a fun way. We stock bikes to suit all ages and sizes, along with the best safety equipment, clothing and parts. To help you choose the right bike and accessories for your children we have put together a kids bike guide which will help you find the right size… Now is the ideal time to get your kids out in the fresh air and enjoy the love of cycling
All you need to get your little ones riding
Kids Bike Sizing Guide Back to top
Most of us remember getting our first bike (probably with stabilisers) and how great it felt to explore and discover new places with our friends.
You want their first bike to be perfect, so to help you, we've put together this kids bike guide covering sizing and a few key tips to ensure you make the right choice. Give them a love of cycling for life and inspire healthy habits they can take into adulthood.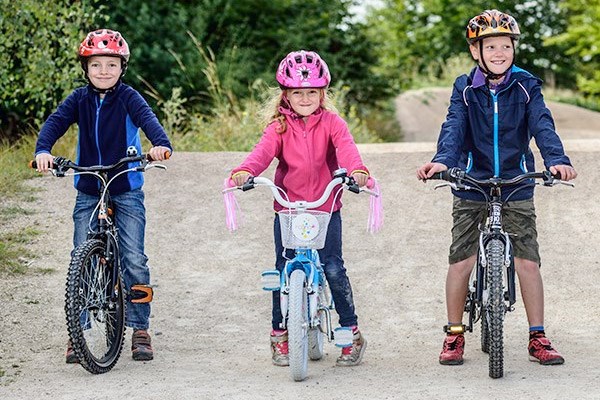 Which bike is best for my child? Back to top
Learning to ride a bike is one of the most memorable childhood experiences and is a skill that stays with us our whole lives. From taking those initial pedal stokes to mastering the bike and pushing your limits, cycling is a wonderful journey. While you can learn to ride at any age, the earlier you start the easier it is to progress.
Learning to ride a bike has never been easier as there are a wide range of kids bikes to suit every child at every age. Choosing the right bike and setting it up correctly for your child can make all the difference to their cycling experience.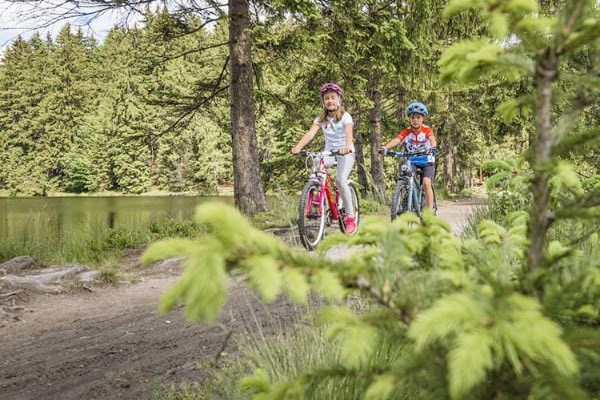 Invest In The Best Kids Bike Back to top
It's not always easy knowing what the best kid's bike for your child is. Once you've chosen the right size bike for your child's needs, you'll want to get the most for your budget. Investing in the best kid's bike you can afford will make cycling easier, safer and more fun for your child. A good kid's bike will keep them in the saddle for longer and develop a love of cycling for life. In this guide, we'll show you what to look for in a good kid's bike and why you should spend a little extra if you can afford to.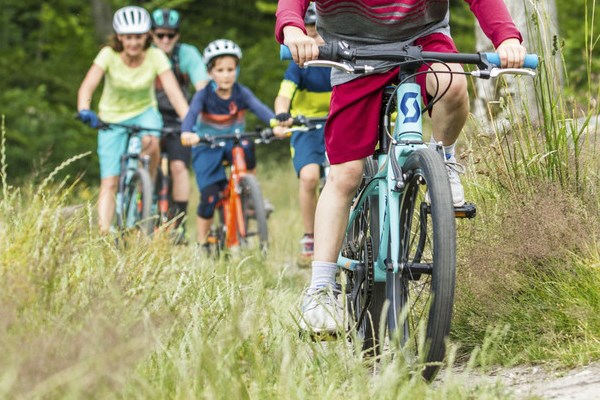 How To Teach Your Child To Ride A Bike Back to top
Like the bicycle itself, the way we learn to ride a bike has changed over the years. Teaching children to cycle has never been easier with kids' bikes that are specifically designed for children of every age. Choosing the right size bike is key as it will make learning a lot easier - see our kids bike size guide for more.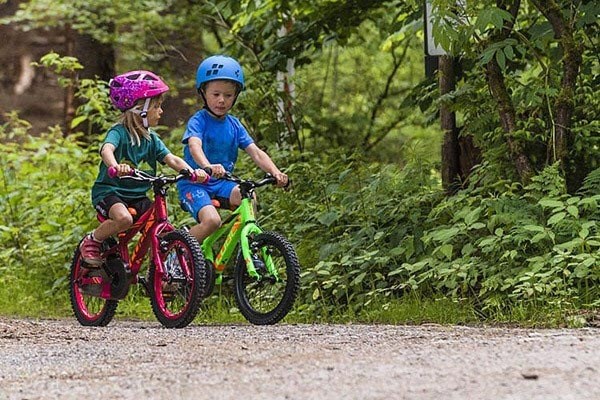 Cycling With Children Guide Back to top
Whether they're attached to your bike or cycling alongside you, there are plenty of options to suit any age, competencies and confidence level. The patter of tiny feet shouldn't mean you need to hang up your cycling shoes. Cycling with children is fun, teaches them confidence and road safety and gets the whole family benefiting from exercise, fresh air and spending time together.