From sportives and charity bike rides, to triathlons and mountain bike races, big cycling events are the real highlights of the sport. As well as the social aspect, cycling events and races push your limits, and the feeling of achievement you get with a good finish time is second to none.
Of course, like any cycle ride, you will only enjoy the event if you have a reasonable level of fitness, so it is a good idea to train properly ahead of the big day. To help you to train for your next charity ride or get cycling-fit for your first race, we have put together ten essential training tips from our Team Tredz athletes.
Know what you are training for
It may sound silly, but make sure you know how long or how far the event is. Secondly, understand what type of terrain the race will be over; flat, hilly, muddy, road. Make sure your training is over similar terrain so it's as event-specific as you can make it. Most importantly know what date the event is on so you don't conveniently double book yourself. This will also give you a date to work backwards from when planning your training program.
– Fenella Langridge, triathlon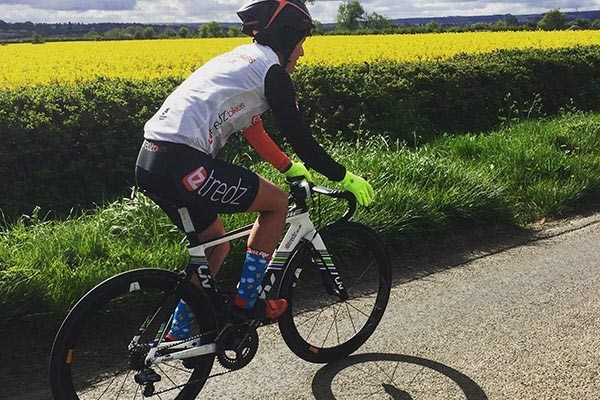 Plan your training
One of the most important things about getting "race-fit" is to plan your training around your daily activities. By doing this you are less likely to skip a training session as well as being more relaxed, knowing that you can fit all your normal activities into the day.
Time management is crucial to getting quality sessions in, as well as factoring in rest days. Rest days are vital to ensure that the muscles have time to repair. At least 2 rest days should be taken per week. But, always listen to your body - if you are tired, skip a session or reduce the intensity. There's no point over training; it is likely to do more harm than good!
- Alex Thomas, cross-country MTB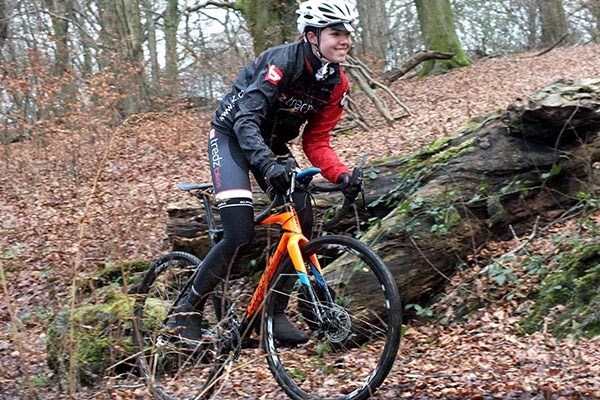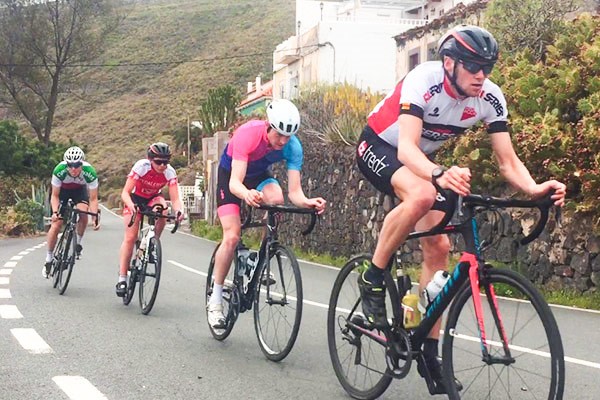 Build up the intensity
It is important when starting out to take things slowly and build up the training.
Starting out with just 2-3 easy sessions a week and then increasing up to possibly 4-6 sessions a week with some more intensity in sessions.
– Liam Lloyd, triathlon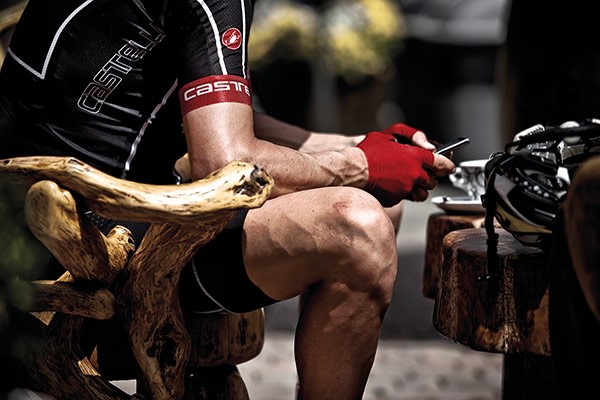 Tailor your training
Building your training plan around your work and family commitments will make it much easier to get fit for your next big ride.
Do shorter interval training sessions in the week, and combining this with your daily commute is ideal. Then, at the weekends you can do longer, more event specific training rides.
– Jack Saddler, road race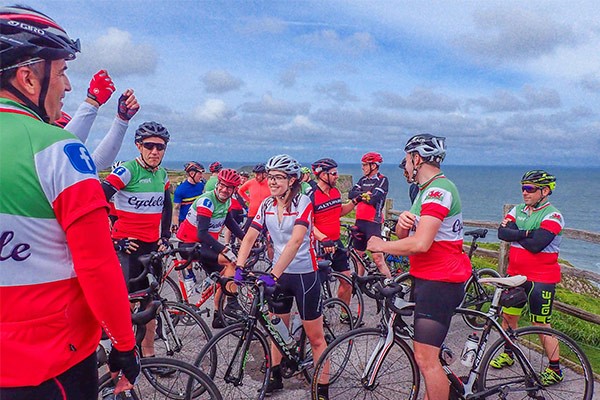 Train with friends or in a group
Staying motivated is crucial for successful training. If you enjoy training then you will put more effort into it and progress faster. Training with friends or in a cycling group helps to keep motivation high as you push each other to improve.
Also, training with riders who are stronger than you will help you to improve rapidly as you will be training at a higher intensity than you would if you were cycling on your own or with those of a similar ability.
- Alex Thomas, cross-country MTB
Don't get carried away
One thing I found hard is making sure that the easy sessions are kept easy and the hard sessions hard. I know that sounds simple but athletes can sometimes get carried away, push themselves too hard reducing the effectiveness of their training.
– Deri Stewart, triathlon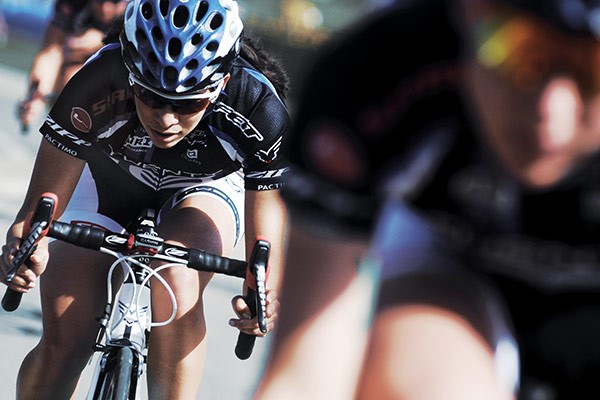 Build up your training specifically for the event
Progressively build up to the distance and/or the number of hours the event is likely to take, until around 2 weeks before the event date. As you build up your training try to make make sure it is over similar terrain to make it as event specific as you can.
– Fenella Langridge, triathlon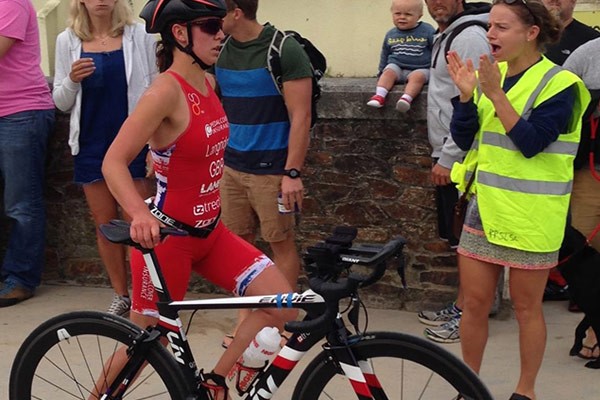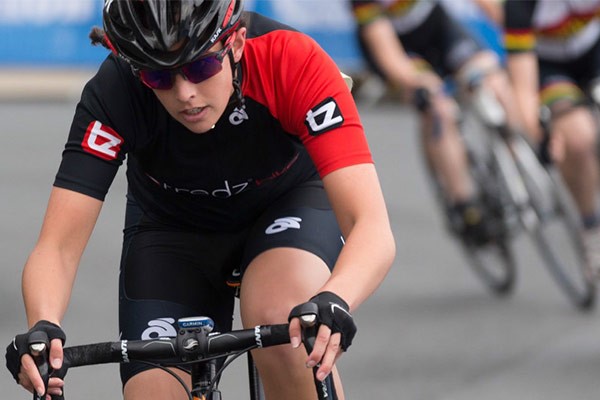 Don't forget recovery time
Recovery is just as important as training. Let your muscles repair before you destroy them again. They will build up stronger and you will last that little bit longer before you fatigue on the bike.
Take whey protein 20-30 minutes after an intense work out, this will aid the recovery process. Have a few days off the bike and enjoy. You'll feel better for it!
– Danni Flawn, time trial, road race & cyclocross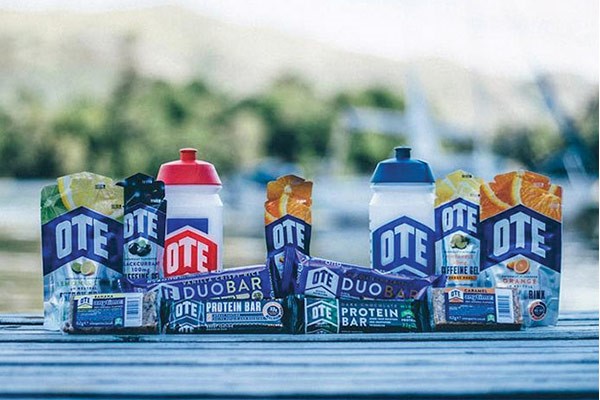 Plan your nutrition
Eating the correct type and amount of food will allow you to train more effectively and recover faster. Eating a balanced diet is important, but you will need to increase your carbohydrate intake for more energy, and protein intake for muscle repair and growth, as the intensity of training increases. It may be beneficial to consult a sports nutritionist for information and advice about the calorie and protein intake that is correct for your body size and exercise intensity.
- Alex Thomas, cross-country MTB
Relax and enjoy the ride
Most importantly, enjoy the process and love being out on your bike! You are super impressive for even entering a race and putting yourself out there, so big KUDOS to you!
– Fenella Langridge, triathlon