Updated: 6th September 2021
Bike locks need to be strong enough to deter bicycle thieves but lightweight enough to be carried to where they're needed. The best bike locks balance security with portability to offer practical protection for your bicycle on a day-to-day basis.
The strongest bike lock will be great for locking your bikes in your garage but will be too heavy to carry on your bike. On the other hand, a lightweight bike lock will be easy to carry but won't offer the level of protection that you need. The best bicycle lock is secure, easy to carry and big enough to lock your bike to an immovable object.
The best bike lock is one that you can trust and a great way to tell is to look at the security rating. All bike lock brands have their own security rating but Sold Secure is an independent security rating system that offers reliable unbiased ratings.
Every Sold Secure lock has been thoroughly tested, and the rating is based on the time and tools that are required to break a lock. The best cycle lock is one that's Sold Secure rated.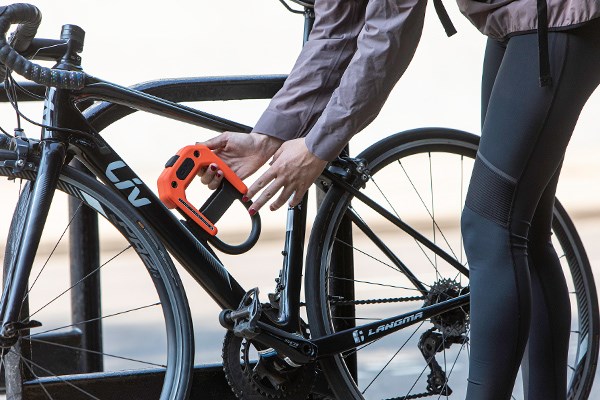 Sold Secure ratings run from Diamond to Bronze:
Diamond - the highest level of bike security, aimed at very high value bicycles and e-bikes.
Gold - offers the next highest level of security, aimed at mid-to-high value bicycles.
Silver - offers a compromise between security and cost.
Bronze - typically offers defence against the opportunist thief.
We recommend a Sold Secure Gold rating for bikes worth over £1,000 or any bike left in a high-risk location. These may be heavier and more costly than a lower security rated locks, but your bike will be much safer when secured with one.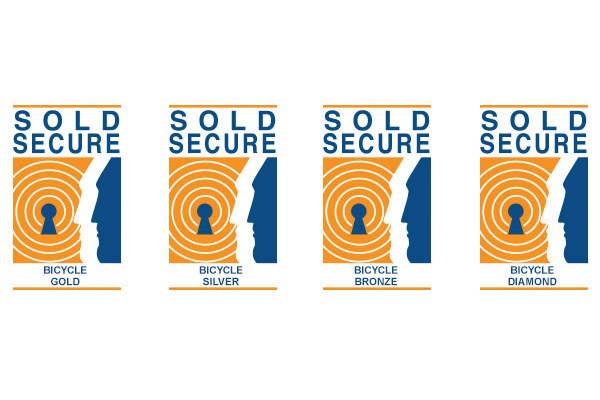 The type of bike lock that you choose is also important. As well as being secure and portable you'll need it to be big enough to fit around your bike's frame and an immovable object.
D Locks: These are generally considered to be the most secure type of lock for their weight as the thick shackle and rigid construction make them hard to break. The downside is that they can't be folded up for easy carrying. However most D locks are supplied with a bracket, so you can attach it to your bike when it's not being used, ass long as you have enough space for it on your bike's frame.
Chain Locks: As they are more flexible, they give you more options when looking for a place to lock your bike. They can be wound around your bike's seat tube which makes them easy to carry without any special mounts. However, as a lock is only as secure as its weakest part, the best bike chain lock will be heavier than the best D lock for the same level of security.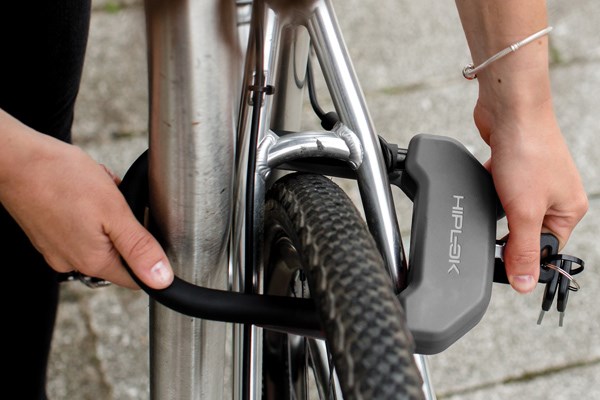 Folding Locks: Made from a series off solid plates that are linked together by rivets, folding locks are the most compact type of bike lock. They are supplied with a holster that is easy to fit to your bike and doesn't take up much space. Folding locks are lighter than D locks that offer the same level of security but there are limited high-security options available.
Cable Locks:While these locks are lightweight and easy to carry, they offer the lowest level of security. They can be cut with a pair of hand-held cable or bolt cutters in a matter of seconds, so only offer protection against the least determined thief. We don't recommend cable locks for locking your bike, but they can be used as a secondary lock to secure your wheels or saddle. Some D-locks supplied with additional cables for this reason.