Cycling to work is a great way to get fit and engage your brain ready for the day ahead. Living in our beautiful country means we can encounter all four seasons in one day.
It's essential choosing the right jacket to make your commute much more enjoyable. With so many cycling jackets on the market, it can be difficult to choose the right one for you. That's why we've chosen our favourite commuter cycling jackets and put them into this handy guide for you.
Unlike performance and club fit jackets, all the cycling jackets on this list are built specifically for commuting and daily wear. They have a slightly looser and more relaxed fit, so you can fit under layers easily if the temperature drops. Features like elasticated cuffs, that stretch easily over gloves at the wrist, double waist pockets and a chest pocket for keeping valuables safe and usually seen. Cycling jackets will often be shorter than usual on the front, but longer on the back, this shape is designed to work best when in the cycling position.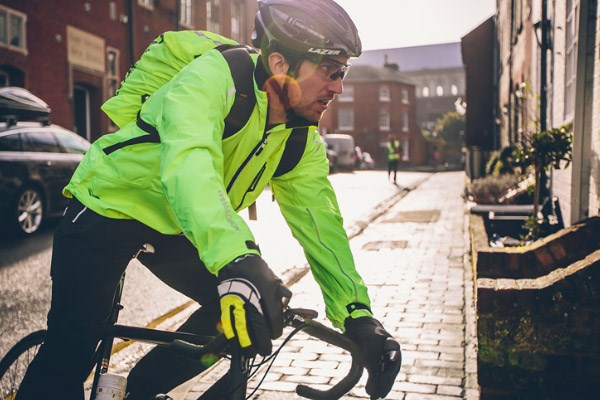 The best commuter cycling jackets will be lightweight, have plenty of venting for if you get too hot, are waterproof (you really want this) and have lots of reflective elements to help you stand out. For more on reflective clothing, please see out guide here.
Cycling to work is a great way to stay fit, have fun and improve your focus. For more info on all things commuting, please see our commuter hub here. When the weather turns a waterproof jacket is an essential item, keeping dry is the key to staying warm.