Order Before 19th December for Christmas Delivery
If you want to get your day off to a cracking start, there's no better way than commuting to work by bike. Cycling through the fresh morning air you'll arrive at work feeling focused and ready for the challenges of the day. Cycling gives you a great cardio vascular workout. You can cruise past cars stuck in traffic, miss the crush on a crowded rush hour train and spend less time in the gym working on your fitness. Riding a bike is fun too.
Arrive at work feeling fresh and focused
As well as improving your fitness, cycling to work is less stressful than driving and can even be more fun than other types of commuting. Instead of being frustrated stuck in traffic, you get a good stress reducing workout. The scenic route through the park isn't an option in a car but this is often the quickest route by bike. Commuting by bike will give you a great start to your working day and is a lot easier than you might think.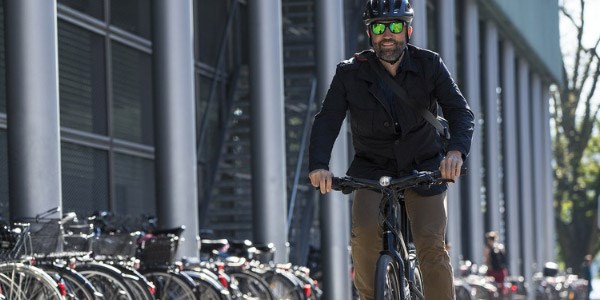 Why do you cycle?
There are many reasons why people choose to commute by bike rather than car, bus or train. Here's why the team at Tredz ride to work:
I sleep better, eat better and I'm less stressed out - Nick R
I adore my commute, makes me feel great! - Owen S
It clears my head in the morning - Stuart R
I sit at a desk all day, so it's a great way to exercise in the week - Joe E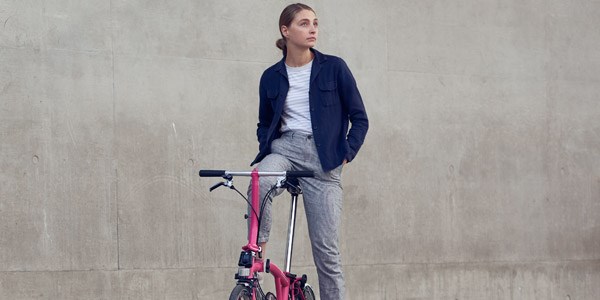 Can I save money on a new bike for cycling to work?
Thanks to the government backed Cycle to Work salary sacrifice scheme you can save up to 42% on the cost of a new commuter bike. The cost of your new bike is spread over a number of months, so you can start cycling to work and use the money that you save on fuel or train tickets to pay for your new commuter steed. You'll also need a helmet, and a waterproof jacket is a good idea too. We've put together some bundles to help you find the right Cycle to Work bike and accessories at specific price points.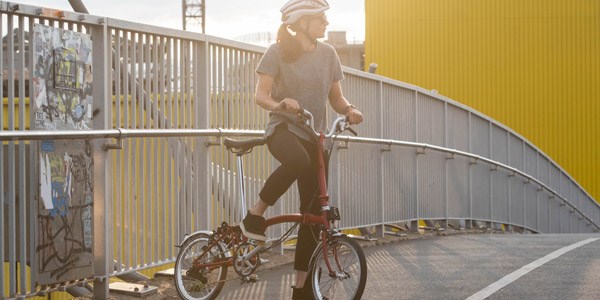 Health benefits
Living in the digital world means that most of us don't get much physical activity in our work. Commuting by bike is a great way to reduce the risk of the health problems associated with the sedentary lifestyle of an office job. As well as building your cardiovascular fitness, cycling also increases strength, improves joint mobility and lowers stress levels. It only takes two to four hours cycling a week to see significant health benefits. Bikes are like a free gym on wheels.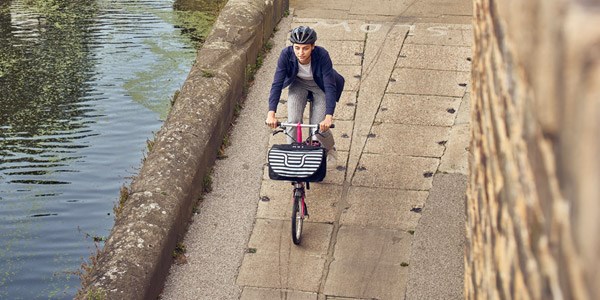 Improve your productivity at work
Arriving at work feeling fresh and focused you will feel better when you arrive at work. Starting the day with some healthy exercise is the best way to improve your productivity. Studies have shown that employees who choose a cycling commute are fitter, healthier, happier and perform better. As well as these benefits, cycling to work has also been shown to reduce the likelihood of taking a sick day.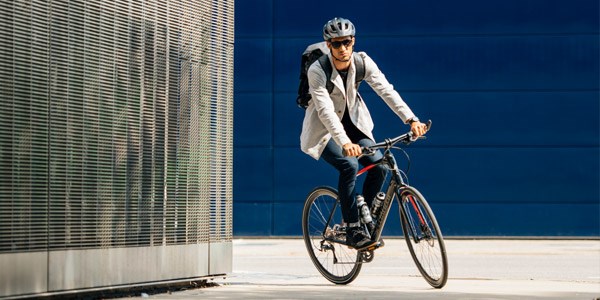 Spend less
Daily running costs of a bicycle are negligible. Even when you consider annual service fees and the initial cost of buying a bike, cycling is still significantly cheaper annually than driving or taking public transport. Cycling to work is an easy way to reduce your outgoings. Saving money on fuel or bus and train tickets, you will soon see the benefit that commuting by bike has on your bank balance.
You can also save money on a new bike thanks to the Cycle to Work salary sacrifice scheme.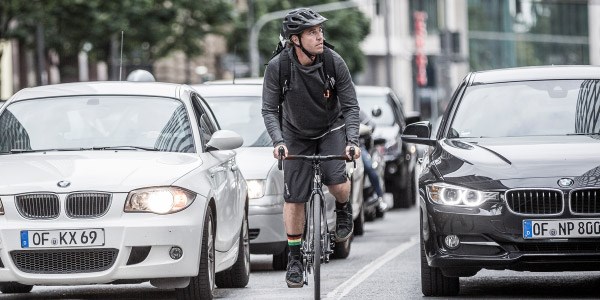 Zero Emissions
A pollution free mode of transport, bikes are the most environmentally friendly form of transport. Governement research has estimated that cycling 10km to work each day will save 1,500kg of greenhouse emissions a year. Cities are recognising this with increasing restrictions on motor vehicles, at the same time Bikes are being encouraged with infrastructure such as new bike paths. Soon most of us could be cycling in our big cities, so why not get ahead of the curve.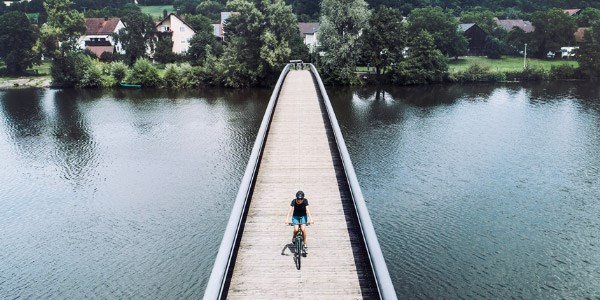 Be a smart cyclist
Cycling on the road is much safer than the media would have us believe, even in busy cities. And, if you are a smart cyclist, it is easy to make your journey safer than most. As well as making sure that you can be seen on the road, there are a few things that you can do while you ride to make your journey even safer. We've put together a collection of bike safety tips, based on the National Standard for Cycle Training, to help you ensure that you are as safe as possible on the road while you cycle to work.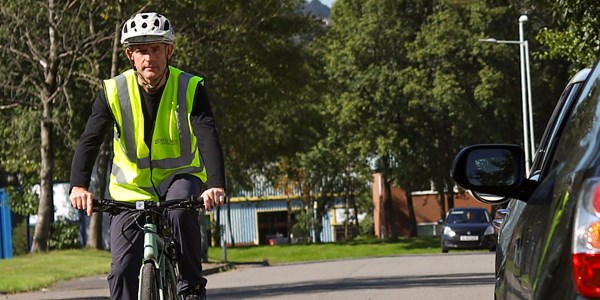 Plan your route
Planning a safe, fast and interesting route from home to work has never been easier. The Google Maps navigation feature will suggest a cycle friendly route for you, and it is very easy to tweak it if you want to take the scenic option. Google Street View is very helpful for this as you can see what the streets and paths actually look like. Another great resource is Strava Global Heatmap. This clearly shows you all the routes that cyclists in your area use and which are most popular for the ride home.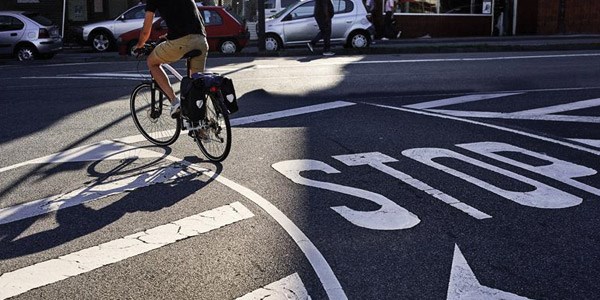 What bike should I buy?
With so many bikes to choose from selecting the right one can be confusing. If you are new to cycling or want a dedicated commuter bike there are a few things to look for: A bike that offers a comfortable cycling position, has a lightweight frame that can take mudguards, is fitted with puncture resistant tyres and has enough gears to get you up the hills, all these things will improve the quality of your daily commute by bike.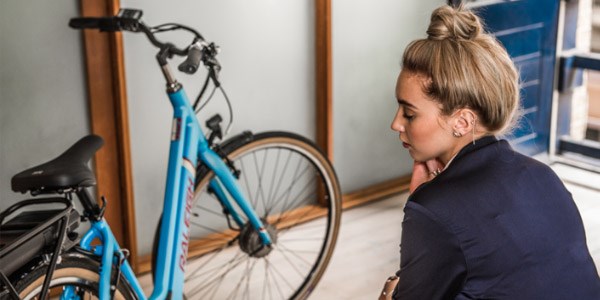 Are electric bikes the best commuter bikes?
Electric bikes are changing the way that we think about cycling and for many people they are the best way to commute. A great thing about riding an e bike is that you can ride a fair distance at a good pace without getting all hot and sweaty. You'll still get some healthy exercise but will arrive at the office feeling fresh, so there is no need to shower or change your clothes. You can also ride further on an e bike and the hills will seem much flatter. Unless you only have a very short commute electric bikes really are the best commuter bikes.