With their comfortable riding position and easy handling hybrid bikes are great all-rounders for everyday cycling. Hybrid bikes roll on 700c road bike wheels with wide tyres for added grip on slippery roads. This makes these bikes faster and more efficient than a mountain bike. The riding position is more upright than a road bike which is why they are so popular for recreational cycling as well as commuting. These great value hybrid bikes are all built from lightweight aluminium alloy which is durable for daily use and stiff for efficient cycling.
The best hybrid bikes under £500 include models from all the top brands like Specialized, Giant and Cannondale. At this price point you will find the entry level models of high-quality bike ranges. The frames are often the same as bikes in a higher price bracket. The component specification may be simpler than more expensive bikes, but you still get Shimano drivetrains that offer a wide range of gears.
One of the best features to look for in a hybrid bike are disc brakes. This technology has been trickling down price points for a few years and you'll spot them on hybrids starting around £400. These brakes offer improved stopping power in wet weather, especially the hydraulic versions, making them ideal for commuting and training all year round.
There are two main types of hybrid bike to choose from at this price point:
Hybrid Classic Bikes
With a similar look to traditional bicycles, classic hybrid bikes offer an upright, comfortable riding position. These bikes are ideal for relaxed urban cycling. The saddles tend to be wide and comfortable to support you as you cycle in an upright position. To keep your clothes clean while you ride mudguards and chain covers are often fitted.
Step through women's bikes are very popular and may have both a basket and rack attached, making them perfect for trips to the shop or a picnic in the park. These bikes tend to have a narrower range of gears, so they are not ideal for climbing very steep hills.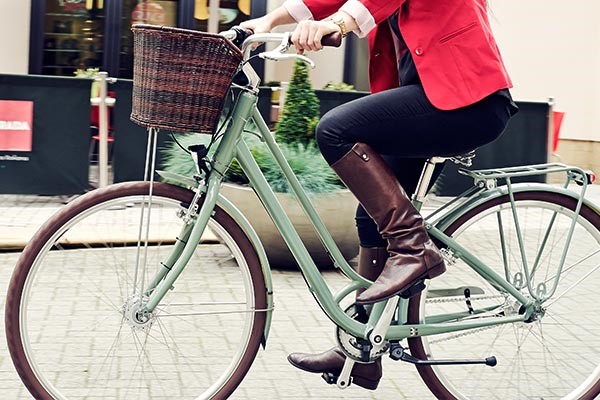 Best Classic Hybrid Bikes Under £500
Hybrid Sports Bikes
As the name suggests these bikes have a sportier riding position than classic hybrid bikes. These bikes have nimble handling characteristics with a wider gear range for taking on all the ups and downs. All these bikes have mounts for luggage racks and mudguards, so you can fit them easily.
If you want to ride on rough off-road cycle paths and gravel tracks, then look for bikes that have a suspension fork. Combined with a suspension seatpost this makes cycling on rough terrain easier. These bikes also tend to have wider tyres that are better suited to rough terrain.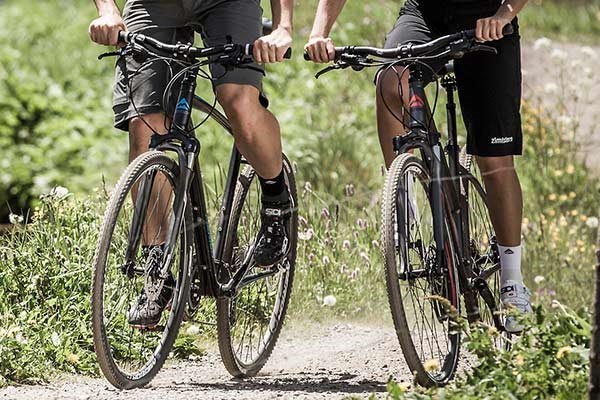 Best Hybrid Sports Bikes Under £500