Order Before 19th December for Christmas Delivery
Updated: 12th October, 2022
It's that time of year again, where the only riding for most of us is at night, so lights will be on most people's minds. Whether you ride mountain, road, or gravel bikes, we have the best lights for each discipline to light your way when you leave the lit streets.
To light the road or trail ahead, beam pattern, lumens, and mounting style are some of the factors to consider, these can make or break a good bike light. The last thing you want to worry about is whether the battery is going to die halfway through a ride or if the light will end up falling off the bars. Waterproofing is important in the UK; at some point, you will end up riding in the rain and you need to know your light will continue to work. From flying down a mountainside to scything your way through busy traffic, a lot of consideration goes into choosing the right light. This is our list of the best lights to see with.

Best Mountain Bike Lights
To light the trail ahead, the most popular setup is a head-mounted light, which will aid in seeing around corners, paired with one mounted to the bars to flood the trail with light.

Your bar light needs to be bright and powerful to see far enough ahead, with a wide beam to illuminate the whole trail ahead of you. This gives good overall vision. Yet, because it's fixed to the bar, the light will only point where the bike is going, leaving a dark patch around corners.
This is where the head-mounted light comes in! The head-mounted light gets around the issue of cornering and shadows, as it's a directional light that follows your line of sight. This helps you pick your line by allowing you to turn to look around corners and reduces the shadows cast by the bar light.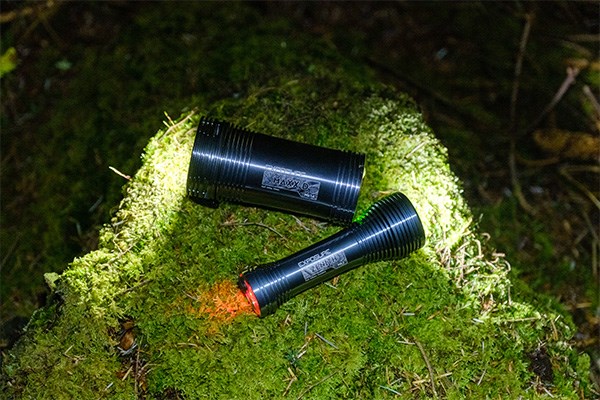 Exposure Maxx-D
The Maxx D is our choice for a bar-mounted light; this is one seriously bright light in an all-in-one form factor made from anodised aluminium. The Maxx D has a wide beam that has a long reach, meaning you can see everything in front of you. The light is very bright and even on full power, the battery lasted a full ride. With the light dimmed it's brighter than most lights and will last the longest of rides. There are multiple modes on the light, so it's easy to find a mode that suits your ride. The mount looks very small, but once it's in place it's not going anywhere, even on the roughest of descents.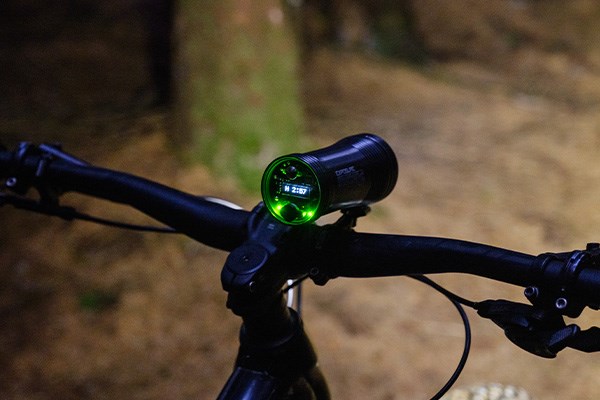 The Maxx D features Reflex++ technology that will boost the light output once it detects you are moving faster. So, once you start pointing downhill the light brightens to suit what you are riding. With the Sync function, you can control both head-mounted and bar-mounted lights from a single Bluetooth controller mounted to the bar, no need to take your hands off the bar to change modes. If you want even more light and a longer run time, Exposure does the Six Pack, which is a larger light and features more LEDs.
Lumens: 2700, boosts up to 4400 with Reflex++. Runtime: 2-36 hours.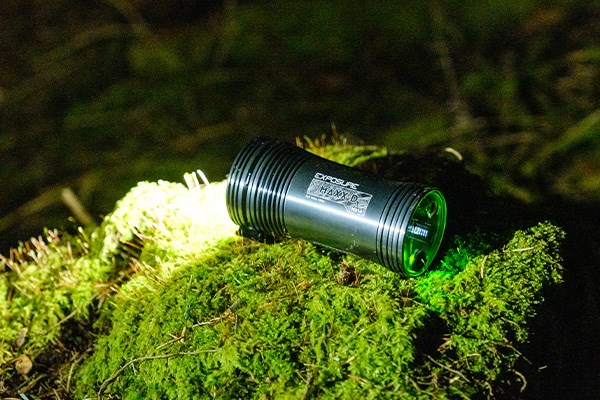 Exposure Zenith
The Zenith is shaped like a traditional torch and attaches to the vents on your helmet using the included mount. The Zenith has a focused beam, which helps you spot your line round corners and helps reduce shadows caused by the wider beam from the bar-mounted light. As it's attached to the helmet it follows your line of sight. The Zenith has a longer and more focused beam allowing you to see further down the trail. The battery life is brilliant for the size of the light; the easy switching between modes makes sure you have enough power for a complete ride. The last thing you want is your light dying halfway down a descent.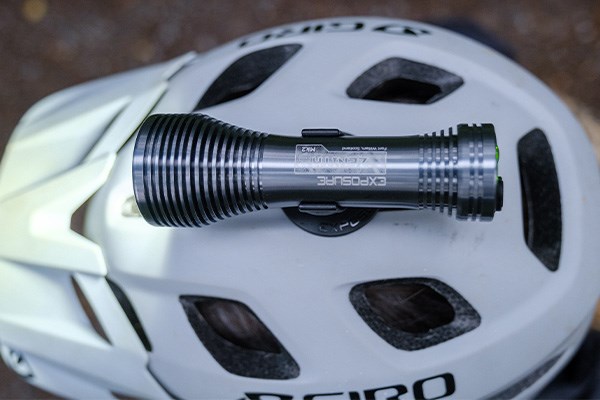 The bright beam makes picking out any root or stumps in the trail a lot easier, plus the light weight means you won't notice the light on your helmet. With inbuilt Tap technology to change modes, tap the light to cycle through the different brightness modes. This is a particularly useful feature when you have gloves on and are feeling a little cold. Battery levels are shown using the Exposures traffic light system, so it's easy to have an idea of how much power remains at a glance.
Lumens: 2100. Runtime: 1-18 hours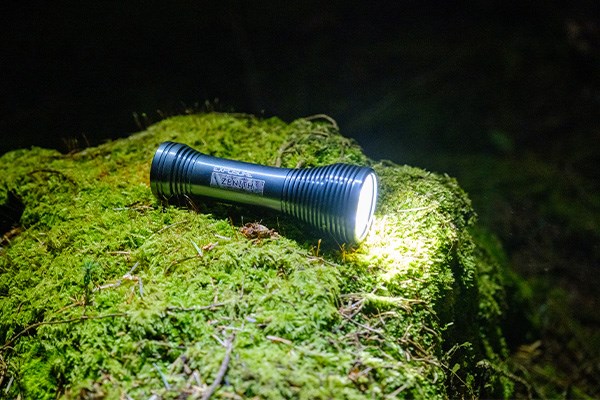 When it comes to a Gravel ride you need a light that features the qualities of both on and off-road lights. You want the light to be bright enough to enjoy any off-tarmac excursions, but dimmable for any on-road riding to avoid dazzling on-coming traffic. Gravel bikes tend to go faster than MTB thanks to the smoother trails, so you need a longer reaching beam to allow you time to see and react to any issues.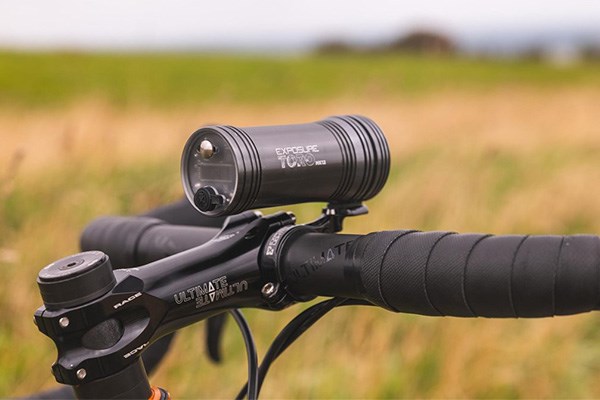 Exposure Toro
The Toro is our choice for any Gravel ride; it's a bright and powerful, yet small bar-mounted light. The Toro has a balanced output, dancing the fine line between illuminating the full width of the path without sacrificing the ability to see ahead. The light illuminates everything in front of you, so you can ride at speed knowing you can see far enough ahead. The light has many programs, so you can find the burn time and mode that is right for you.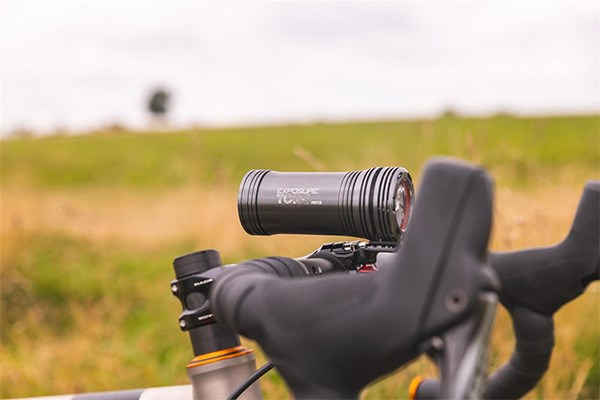 The Toro is like its bigger siblings, the Maxx D and the Six pack, in an anodised aluminium case but slimmed down to be more useable on narrower bars. When you are climbing the light dims thanks to the Reflexx++ technology and once you start to increase your speed on the descents the light brightens so you can see further ahead. If you ride more technical trails, this light pairs perfectly with the Exposure Joystick, which is a very small but bright and capable headlight.
Lumens: 2100, boosts up to 3400 with Reflex++. Runtime: 2-36 hours.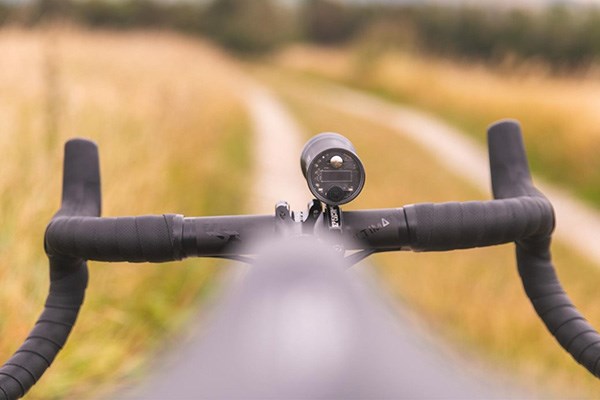 When your ride takes you away from the well-lit urban roads at night, you will need a light that is bright enough to see far enough ahead, but with enough modes to make you more visible in an urban environment. Due to roads being smoother and the corners wider, there is less need for an intensely bright light, but due to higher speeds, you want to be able to see further ahead.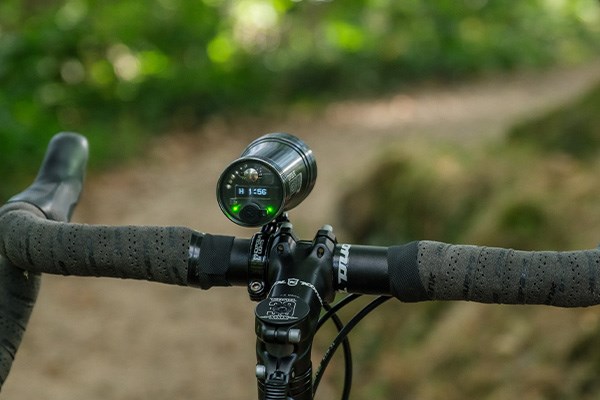 Exposure Strada
The Strada is our choice for road rides; a bar-mounted light that can go either above or below your bars and can also mount below some cycle computer mounts to give a cleaner-looking cockpit. It's not as bright as the other lights on this list, but when you find yourself on a back road with no streetlights this gives you more than enough light to see what's ahead of you. This paired up with the road-specific beam with dual lenses that allow light to show on the periphery as well as in front, makes for a light that allows you to see and be seen. The light also comes with a Bluetooth remote, so you can control the light without needing to take your hands off the bars.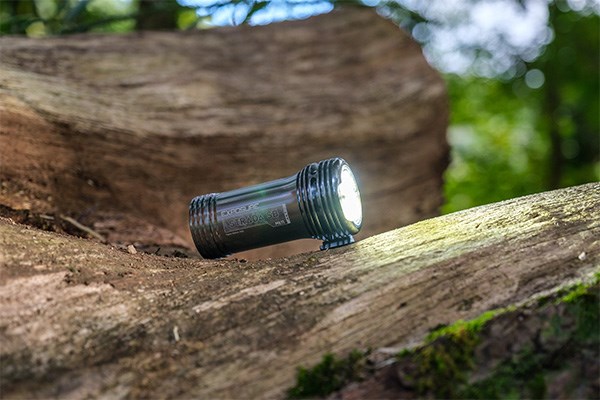 The Strada has custom pulse patterns that's designed to make you more visible when riding on lit streets. On the test this appeared to be true, the pulse is inconsistent so is harder to ignore as it appears to draw the eye. The light features AKTIV technology, which will detect oncoming light sources and dips the beam. This is useful as it means you can run the light pointing higher so you can see further ahead, and not worry about blinding oncoming traffic.
Lumens: 1600. Runtime: 2-36 hours.