Fast rolling yet nimble, 650b (27.5") wheels are the most popular wheel size for mountain bikes. From bombproof DH wheelsets to versatile enduro wheels and lightweight XC hoops we have picked the best 650b MTB wheels in a range of categories and price points in this review to help you choose the best wheel upgrade for your mountain bike.
If you want to ride faster, wheels are one of the best ways to upgrade your mountain bike. This is because the rotating weight of wheels has more effect on performance that weight in any other area. Of course, strength and reliability are also important which is why we have chosen 650b wheels designed for a variety of MTB disciplines, so you can choose the hoops that suit your style of riding best. All the mountain bike wheels featured in this review are tubeless ready.
Ride harder and faster with a 650b" / 27.5" wheel upgrade.
Mavic Deemax Ultimate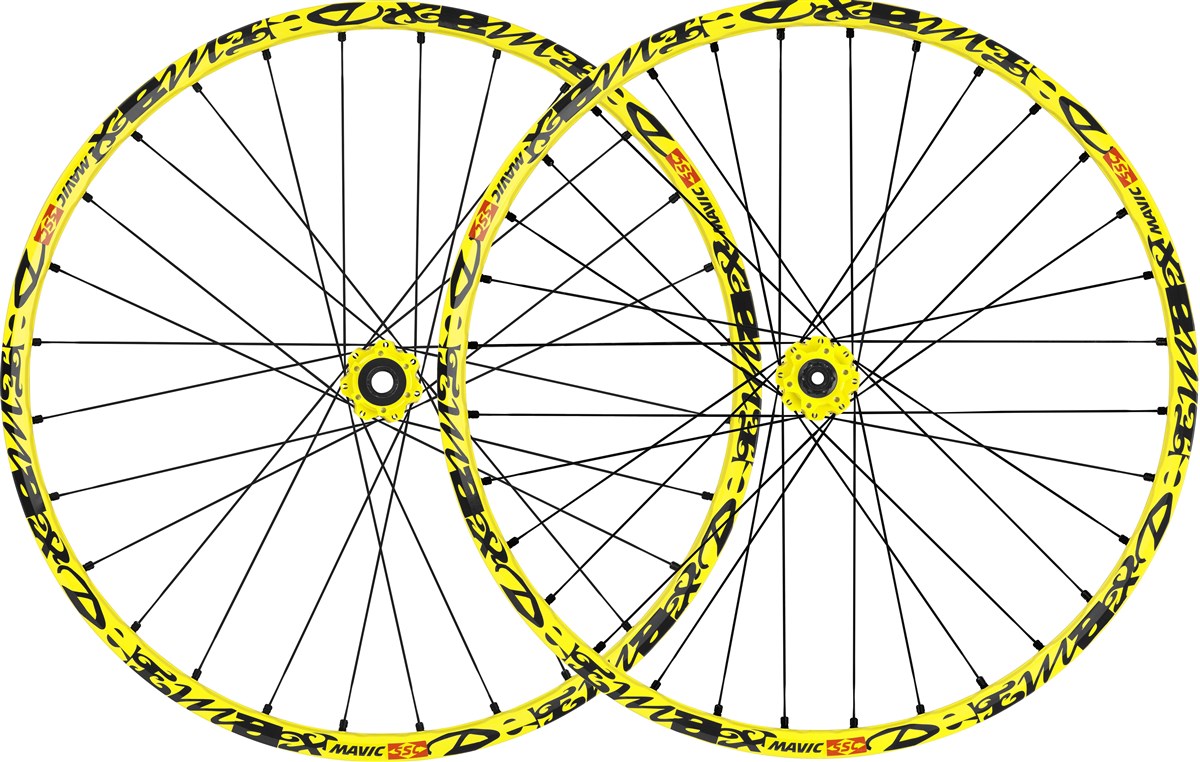 Rim Aluminium, 21mm internal width
---
Spokes Straight pull, steel bladed
---
Hubs Aluminium with sealed cartridge bearings
---
Tubeless UST rims, valves supplied, no tape required
---
Weight 2,015g / pair
---
Best for Downhill / enduro
---
Review
The Mavic Deemax, with its distinctive yellow branding, is the iconic downhill wheel and has been seen on many a World Cup podium. Strong enough for elite level DH but light enough for trail riding the Deemax is a versatile wheelset for anyone who likes to attack gnarly trails or has a tendency to bend regular mountain bike wheels.
With super-reliable hubs, straight pull, bladed spokes and bombproof rims, combined with an exceptional built quality, it is not hard to see why the Deemax MTB wheels have been so popular for so long.
Bombproof DH performance that is lightweight enough for trail riding.
Hope Tech Enduro Pro 4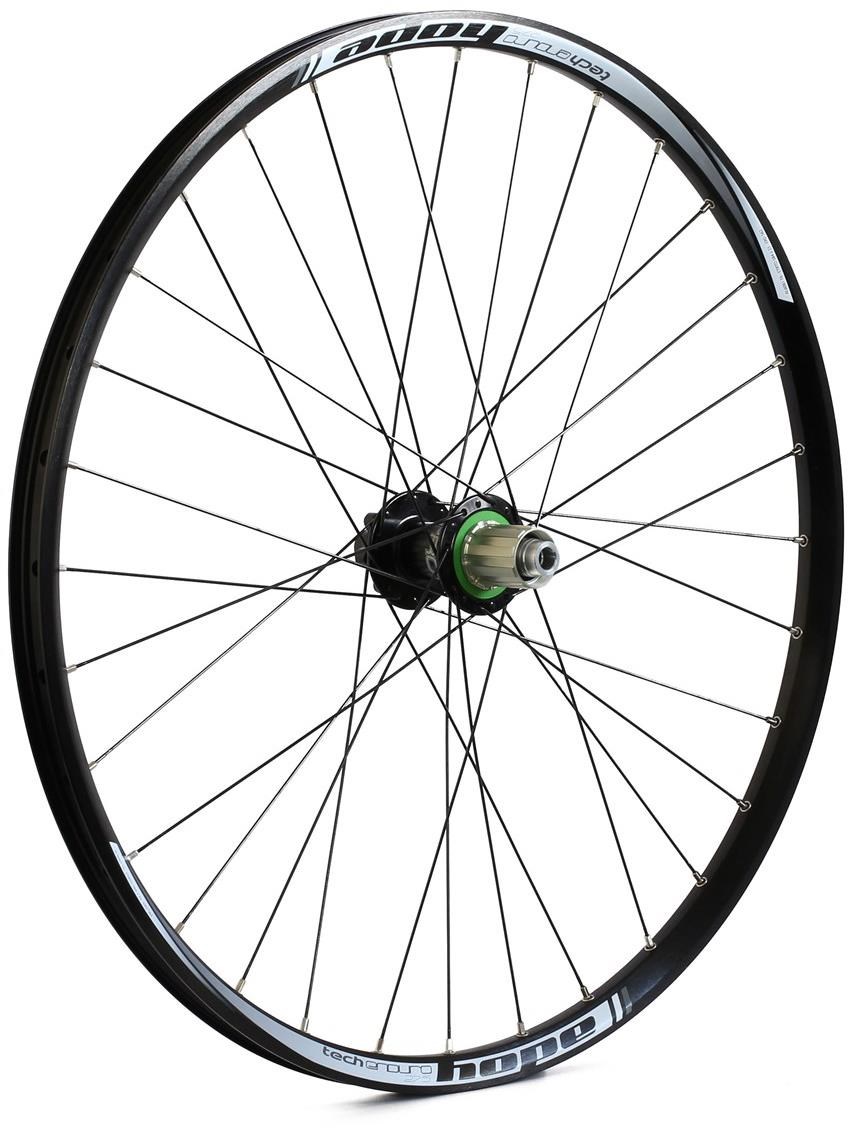 Rim Aluminium, 21mm internal width
---
Spokes Sapim, double butted
---
Hubs Hope Pro 4 aluminium
---
Tubeless Requires tape and valves
---
Weight 1,931g / pair
---
Best for Enduro / trail
---
Review
Hope hubs have long been favourites of UK mountain bikers. Now with the very latest Pro 4 hubs and new rims, Hope have stepped their wheel builds up a notch. Aimed at the enduro market this is a tough set of hoops that will certainly take the abuse that aggressive riders like to dish out. Not confined to enduro racing these 650b wheels are light enough for trail riding.
At the heart of this wheelset is the Pro 4 hubs that combine Hope's legendary reliability in a lightweight package. The rims feature a strong 3 chamber design and are laced onto the hubs with high quality Sapim spokes. If you are looking for a hard-hitting wheelset that can deal with the worst of British weather then the Hope Tech Enduro is ideal.
Rear wheel featured, Hope Tech Enduro front wheel sold separately
Built for the worst of British weather conditions.
Specialized Roval Traverse Fattie 650b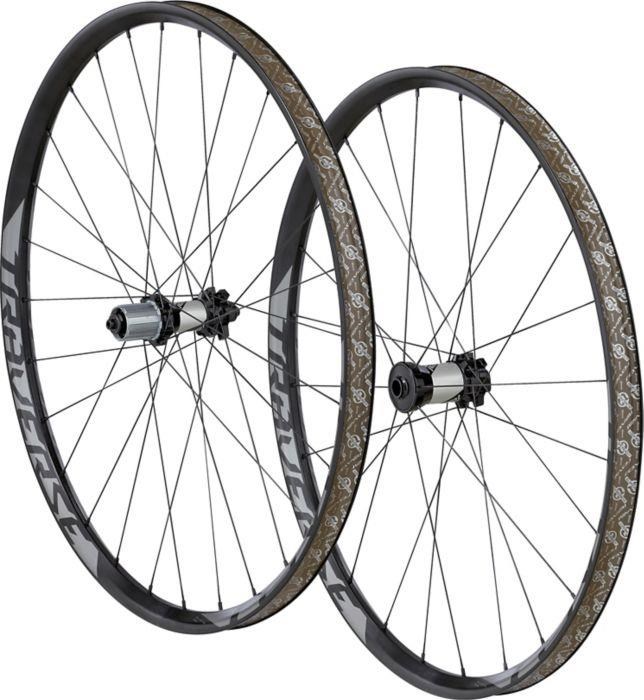 Rim Aluminium, 29mm internal width
---
Spokes DT Swiss Revolution
---
Hubs Aluminium, DT Swiss internals
---
Tubeless Rim tape ready fitted, valves supplied
---
Weight 1,690g / pair
---
Best for Enduro / trail
---
Review
Lightweight for such a strong wheel the Roval Traverse Fattie's (alongside the Stans Flows) feature the widest rims in this review. Wide rims offer more support for high volume tyres and improve the contact patch of the tyre on the ground. With tubeless tape ready fitted and valves supplied it is easy to set these wheels up for tubeless running.
Neat touches like the mixed radial / three cross spoke lacing on the front wheel help to set the Roval Traverses apart. These are hand built wheels and the build quality is exceptional. Strong enough for enduro riding but lighter than many XC wheels these Rovals are an ideal trail riding wheelset.
These hand built wheels are strong and lightweight
Stans No Tubes Flow S1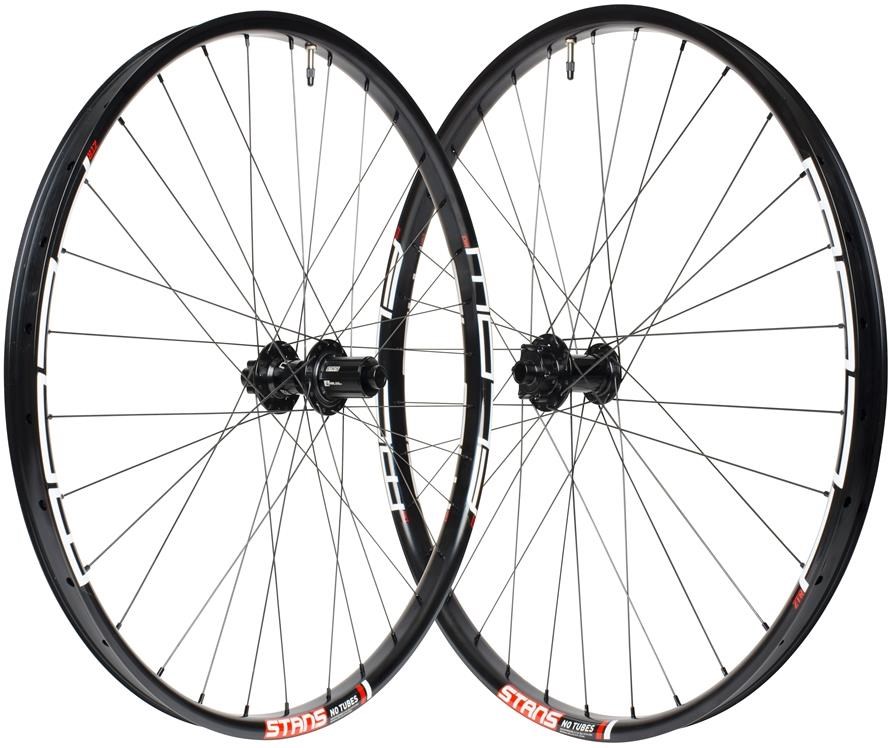 Rim Aluminium, 29mm internal width
---
Spokes Sapim Force Black
---
Hubs Neo alloy hubs
---
Tubeless Tape and valves ready fitted
---
Weight 2,034g / pair
---
Best for Enduro / trail
---
Review
Wider, stronger, lighter. The Stan's No Tubes Flow Mk3 builds on the World Cup DH success of the Flow EX. Like the Traverse above, the Flow Mk3 features a wide rim profile with a 29mm internal diameter that offers improved tyre stability for control at any speed. Alongside this, Bead Socket Technology promises faster rolling and harder cornering control.
As well as being wider the Flow Mk3 rims are lighter, stiffer and more durable which gives them wider scope for more diverse types of riding. The rims are laced to Neo hubs that offer durable performance with quick engagement and options to fit every axle standard. Supplied with tape and valves ready installed these wheels are designed to offer trouble free tubeless running.
Bred for control at speed the Flow S1s are perfect for technical trails and enduro racing
DT Swiss X 1900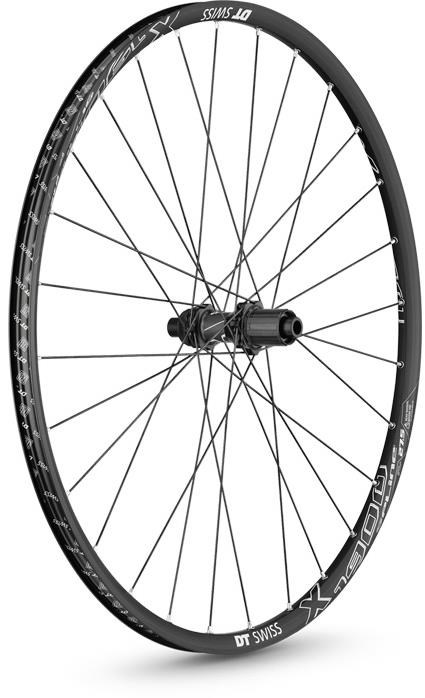 Rim Alloy 20mm internal width
---
Spokes DT Champion straight pull
---
Hubs DT Swiss alloy
---
Tubeless Rim tape and valves supplied
---
Weight 1,780g / pair
---
Best for XC / trail
---
Review
Offering legendary DT Swiss engineering at an affordable price point, the DT Swiss X1900 wheels offer a lightweight performance upgrade for cross country and trail riders. The X rims feature a 20mm internal width that is ideal for XC riding and feature press fitted steel inserts for improved connection on the pinned joint.
The Spline hubs combine tried and tested internals with a straight pull spoke design for improved strength and reliability. The high-quality finish and sophisticated graphics will keep these wheels looking good for longer.
Swiss engineering in an outstanding value package