Fast rolling yet nimble, 650b (27.5") wheels are the most popular wheel size for mountain bikes. From bombproof DH wheelsets to versatile enduro wheels and lightweight XC hoops we have picked the best 650b MTB wheels in a range of categories and price points to help you choose the best wheel upgrade for your mountain bike.
If you want to ride faster, wheels are one of the best ways to upgrade your mountain bike. This is because the rotating weight of wheels has more effect on performance than weight in any other area. Of course, strength and reliability are also important which is why there are different 650b wheels for each MTB disciplines. The best 27.5" wheels will depend on that type of terrain you want to ride.
MTB wheels are made for the various mountain bike disciplines. Cross-country wheels tend to be the lightest and feature narrow rim profiles as they are designed for rapid climbing speed. DH wheels are made for hard charging over very rough terrain and feature tough rims with wide profiles that offer great support for wide tyres at low pressures.
Most MTB riders choose trail wheels as these give you the best balance between strength and lightweight so are the best all-rounders. Enduro wheels are nearly as strong as downhill wheels but are still lightweight enough for efficient climbing.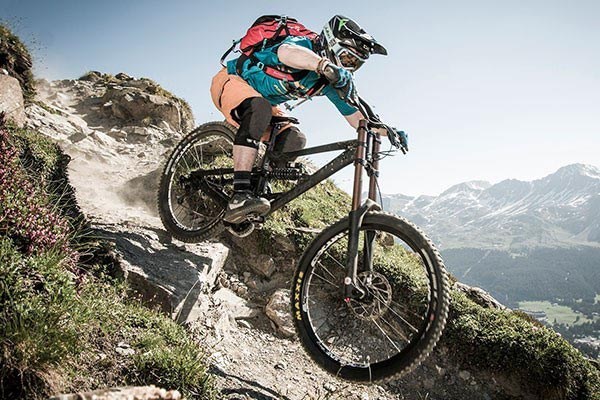 Most 650b mountain bike wheels feature aluminium alloy rims, as these are fairly lightweight as well as being durable. The only disadvantage of an alloy wheelset, apart from weight, is that they can dent with heavy impacts on rocks. The best 27.5" MTB wheels feature carbon rims. Carbon is lighter than alloy, so these rims are very strong and stiff. You can ride the very roughest terrain on a good set of carbon wheels, they won't dent, and you have to do serious damage for them to fail.
Tubeless ready wheels are a good choice as this technology allows you to ride without tubes to reduce the chance of punctures. Ride harder and faster with a 650b" / 27.5" wheel upgrade.