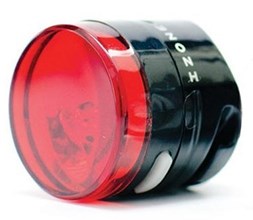 Izone Rear Bike Lights
Izone rear bike lights improve your visibility by illuminating a wide rear arc that's visible to road users behind you. With plenty of sideways brightness you're more visible when approaching junctions, crossings and roundabouts.
With flashing and constant modes Izone rear bike lights are built with long runtimes making them ideal for commuting and regular riding. Izone specialise in creating compact bike lights that are affordable and lightweight.