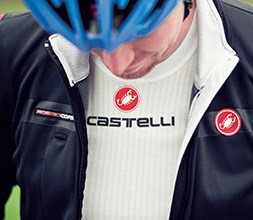 Castelli Long Sleeved Baselayers
Castelli Long Sleeved Baselayers give you a close fitting extra layer of warmth making them ideal for the winter months under a jersey. Castelli long sleeved base layers are perfectly constructed with smooth seams for comfort and high wicking fabric to take away any excess moisture to keep your skin dry.
For warmer riding, a long sleeved layer like the Feroce is a great addition to your cycling wardrobe.