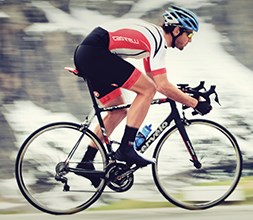 Castelli Lycra Shorts
Castelli Lycra Shorts will keep you comfortable on your ride, thanks to their reliable but not too tight elasticity. Made with Lycra, they are flexible enough for a close, aerodynamic fit, but comfortable enough to wear for long rides.
Available in a choice of designs and colours, Castelli Lycra shorts prove that cycling shorts can be stylish as well as functional.