Order Before 19th December for Christmas Delivery
Unless you're riding a few miles to the shops or commuting to work, then you're going to want a pair of quality cycling shorts. They make long distance riding far more comfortable than casual shorts.
Cycling shorts are designed to help keep you comfortable in the saddle with breathable fabrics that work to wick away sweat, and have shock absorbing pads to take the sting out of riding. They also reduce chafing with fabrics that move with you and don't bunch up.
There are two main types of cycling shorts, traditional close fitting lycra road shorts and more casual, loose fitting mountain biking (baggy) shorts. In this cycle shorts buying guide we'll look at the differences between road and MTB shorts and what to look for in a good pair.
How cycle shorts differ from casual shorts
They are optimised for a riding position (high waistbands, panel construction)
Padded inserts protect your sensitive areas
Vents offer cooling airflow
Breathable fabrics wick sweat quickly to keep you dry
Minimal excess fabric prevents chafing on longer rides
Flat seams offer a smooth surface next to your skin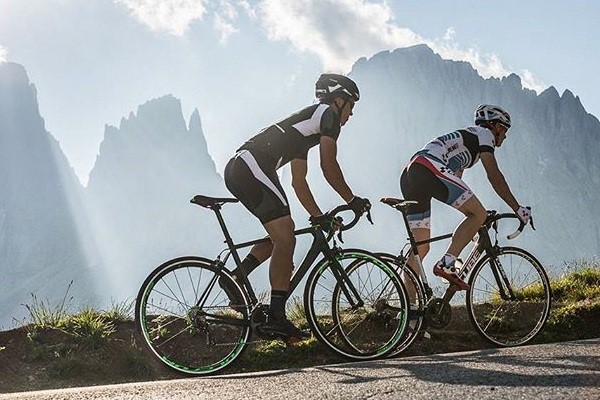 Road cycling shorts - Lycra
The traditional skin tight road cycling shorts come in two main types – shorts and bib shorts. Bib shorts come with shoulder straps that keep the fabric taught against your skin, while standard shorts come with a waistline.
Road bike shorts are designed with minimal excess fabric that can bunch up and chafe, while also being more aerodynamically efficient – ideal if you plan on racing.
Despite the close fit of road cycling shorts, they are built from lycra or a lycra/nylon blend which offers a good amount of stretch. That means as you're pedalling these shorts will move with your body, offering good freedom of movement.
Shorts vs bib shorts
There is a reason bib shorts are the go-to for pro riders and competitors. They offer the best comfort and aero performance. There is no waistband that can dig in when you're bent over in a riding position. The shoulder straps (bibs) keep these shorts taught so fabric doesn't bunch anywhere making for a super streamlined profile that reduces drag. However, wearing bibs does make it more of a pain to go to the toilet.
What to look for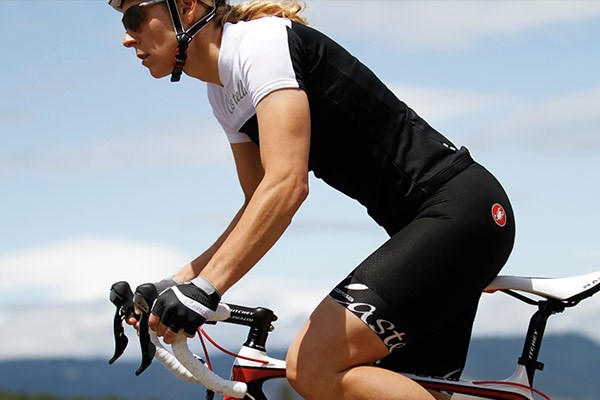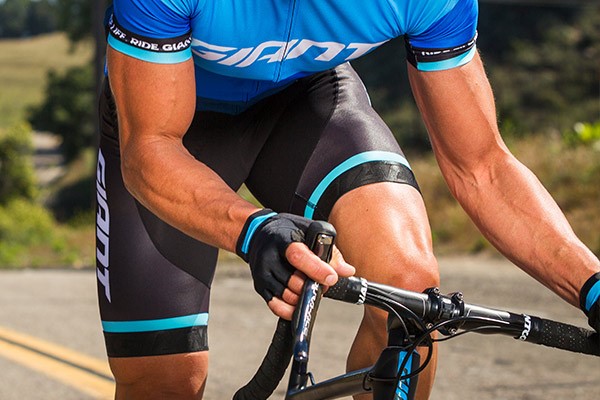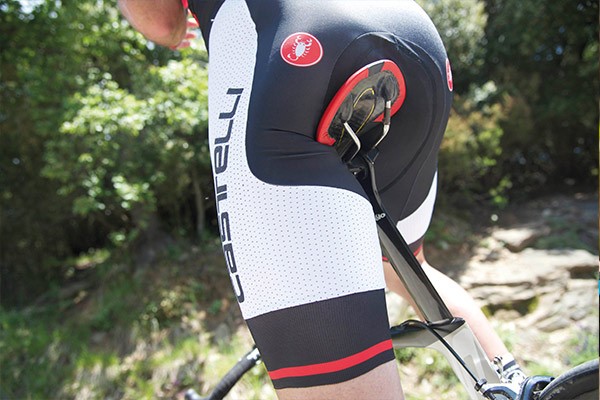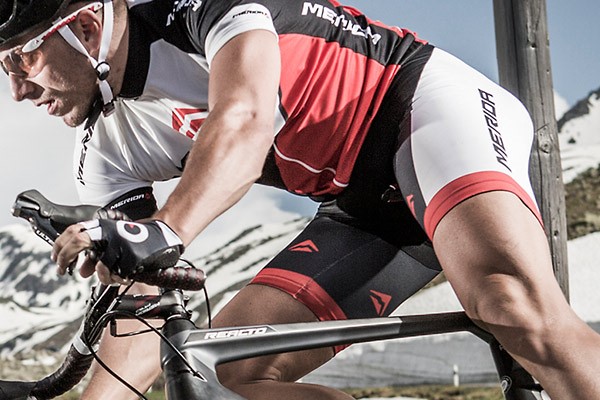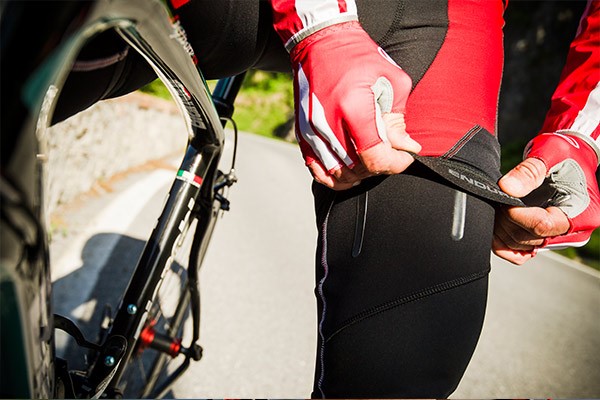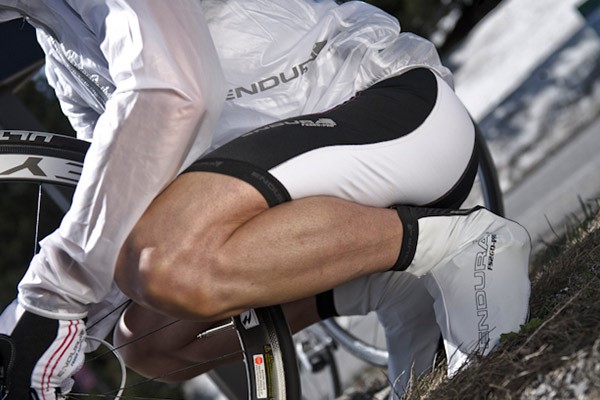 Mountain biking shorts - Baggy
For leisure riding and mountain biking, baggy shorts are a good choice. The casual, looser cut of these shorts are also great for those concerned with modesty and off-the-bike style. They are the short of choice for mountain biking as they are built to be more durable. Fabrics that prevent rips and tears of bushes and brambles as well as reinforced seat panels are built in for the abuse of rugged trail riding.
Padded insert
Like road cycling shorts these will often come with a padded insert for comfort – either built into the baggy shorts, or as part of a removable padded liner that you can remove when you're off the bike.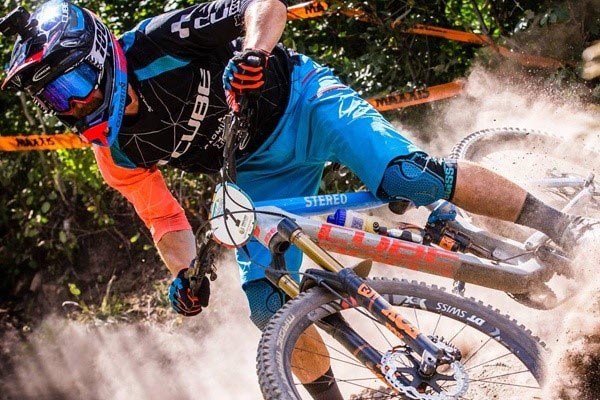 Loose cut
Baggy shorts allow unrestricted movement thanks to a looser cut, ideal for energetic trail riding. The extra room also lets you slip knee guards underneath for added protection. These shorts will come with a high waist so they sit right when you're bent over.
Pockets
Many baggy shorts come with multiple pockets for stashing tools and ride essentials without needing to wear a pack.
Weatherproofing
The rule of thumb is the more you spend, the more weatherproof baggies become. Some have windstopper panels to keep the chill off, or a waterproof rear seat panel to keep your backside dry on wet rides.
Removable lycra liners
Nothing beats lycra for comfort, and you can still have this comfort when wearing baggy shorts. Simply slip a pair of lycra undershorts underneath the baggies for the comfort of road shorts and the modest style of baggies.
Leg adjusters
Baggies with a longer leg length may come with adjusters, these are great for preventing your shorts from snagging.
Summary
If you're going to be riding more than a few miles, then a pair of cycling shorts can make a big difference to your comfort in the saddle. Road shorts are designed for performance and offer the best in terms of comfort, while mountain biking shorts offer improved durability for rugged riding and a more modest design.
Frequently Asked Questions
Do bike shorts run small?
Bike shorts are sized just like other items of clothing but with a close-fitting cut. Lycra cycling shorts are skin-tight but the fabric is stretchy, so they are comfortable to wear.
How do I know my shorts size?
To find your shorts size measure your waist then check this against the size chart to see which size will fit you best. You can find the size chart in the sizing tab for each item.
How tight should bike shorts fit?
Bike shorts for road riding aka lycra cycling shorts should have a skin-tight fit but the fabric is very stretchy, so they are comfortable to wear. Mountain bike shorts have a much more relaxed fit.
Do you wear anything under bike shorts?
Many riders find that lycra cycling shorts are more comfortable if they are worn next to the skin without underwear. Padded undershorts can be worn underneath baggy mountain bike shorts for more comfort in the saddle.
How tight should cycling clothes be?
Skin-tight clothing is ideal for road cycling as it improves your aerodynamics. Stretchy fabric means that tight fitting cycling clothing is comfortable to wear. Clothes for recreational cycling and mountain biking don't need to fit so closely as the speeds tend to be lower.