Baggy cycling shorts are ideal for all sorts of cycling from mountain bike riding to urban commuting. While cross-country mountain bikers prefer lycra, most MTB shorts are baggy. As well as giving you a more casual look baggies offer a lot of practical advantages. The materials are tougher than lycra to offer protection from brambles or in case of a crash. Pockets are great for storing ride essentials. Cooling vents and waterproof panels help you to perform at your best in different weather conditions.
With such a wide range of MTB baggy shorts to choose from we've put together this MTB shorts guide to help you select the ideal pair of baggies for your riding style and budget.
Types of MTB shorts

MTB shorts are made for different cycling disciplines and seasons, with the style, materials and construction varying to suit. Trail shorts are made with midweight nylon fabrics. These are designed to offer freedom of movement on the bike and easy pedalling. Downhill shorts are made tough to offer more protection. These shorts offer the same freedom of movement as trail shorts but are not as comfortable to pedal in. Urban shorts, designed for commuting, have much more subtle styling and will feature reflective details for night time visibility.
While most mountain bike shorts are designed to keep you cool on the bike, 4 season shorts are often made with thicker softshell fabrics. Wet weather shorts feature DWR coatings and waterproof rear panels. These are designed to keep you comfortable on the bike in winter conditions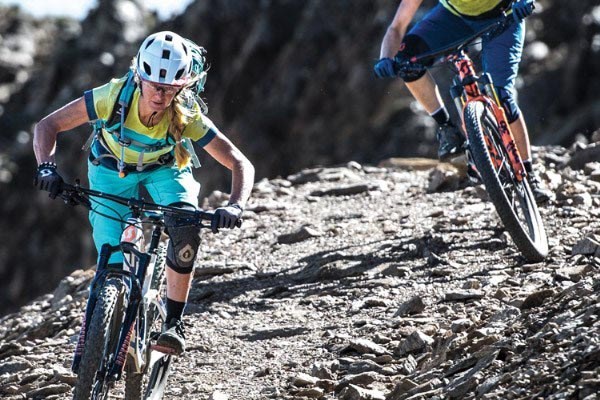 Fit

As the name suggests baggy shorts are loose-fitting. They still cut to fit the body, as want to avoid snagging on the saddle when you ride. These shorts are designed to be as close fitting as possible while being unrestrictive, so you can move freely on the bike. The front tends to be cut lower at the front and higher at the back to for the best on-the-bike-fit. Stretch waist bands are an essential and many shorts have a stretch panel in the rear for more comfort.
Using modern stretch fabrics, MTB shorts are closer fitting than they used to be. This means that you can pedal comfortably and move freely without your shorts flapping about as you ride. Reinforced or double layered fabric in seat area prevents wear for longer lasting performance.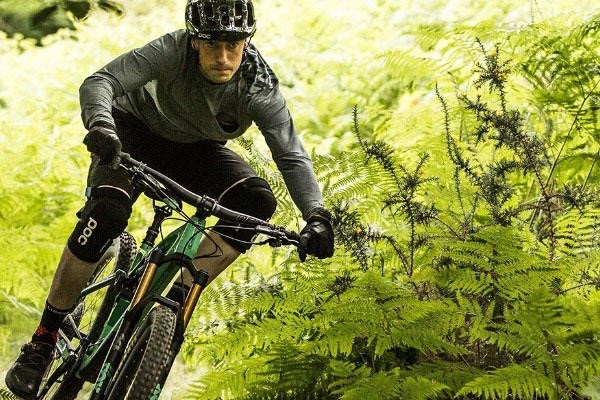 Leg Length

For mountain bike trail riding you want shorts that are long enough to reach the top of your knee pads while you are cycling. Winter shorts tend to be a bit longer offering more overlap to keep water from running down your leg and underneath your pads. Taking it one stage further ¾ length shorts completely cover the knee.
For cross-country and urban cycling, you only need your shorts to be long enough to prevent any chaffing on the saddle while you pedal. Here short length is more of a style choice.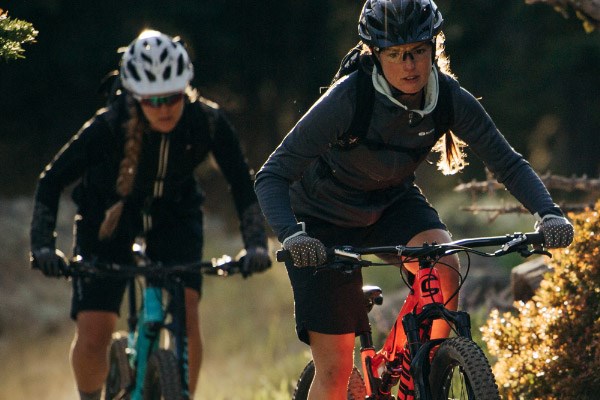 Padded Shorts and Liners

Like lycra cycling shorts many baggy mountain bike shorts include a chamois. This padded insert improves comfort when you are sitting in the saddle and is especially useful on long cross-country and trail rides. With baggy shorts the chamois is in a padded liner. This is usually a removable liner short that can be swapped between different pairs of baggies. Look for a breathable chamois with antibacterial properties to keep your shorts smelling sweetly.
Also known as undershorts, padded liner shorts are available separately. Leg grippers are a feature to look out for. This will stop the undershorts from riding up your leg when pedalling. For the best comfort choose shorts with a good quality chamois pad. Look for undershorts made from highly breathable mesh fabric to prevent overheating. You can also use regular lycra cycling shorts as undershorts. These will have a good chamois but won't be as breathable as dedicated liner shorts.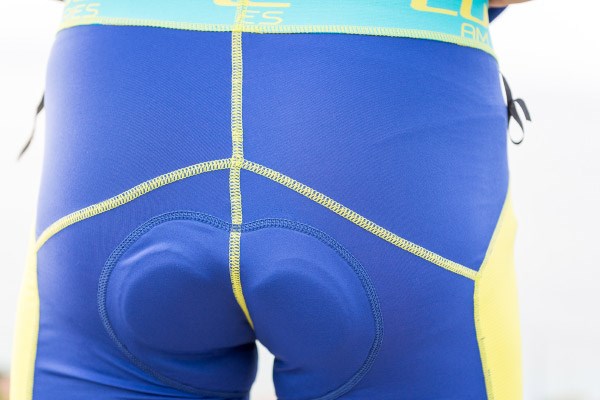 Cooling Elements

On hot days, shorts with cooling elements offer improved air flow around your legs to prevent you from overheating. Subtle mesh or laser cut fabric panels can be strategically placed to enhance the airflow all the time. Zipped vents can do the same thing. These add some bulk to the shorts but have the advantage that you can close them in cooler conditions.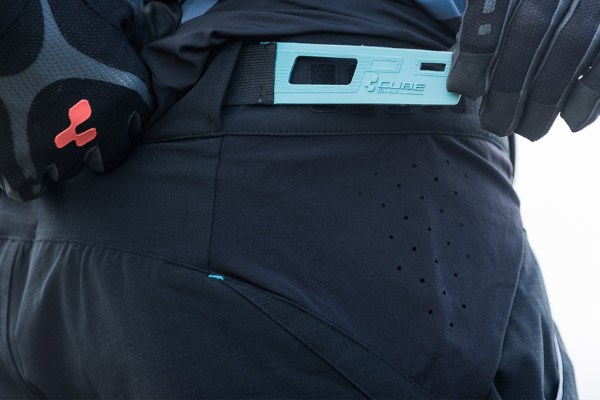 Waterproof panels

When riding wet trails spray from the rear wheel will give you a soggy bottom. This is where waterproof panels come in. A waterproof rear panel will stop the spray from soaking through to your undershorts. Combined with regular fabric on the other panels, this gives you the breathability you need to prevent overheating when it's not raining.
Full waterproof shorts will give you protection from spray and rain when riding in very wet conditions. Another choice is to go for a soft shell short with a water-repellent DWR coating. These shorts are warm and offer some wind and rain protection while still being breathable.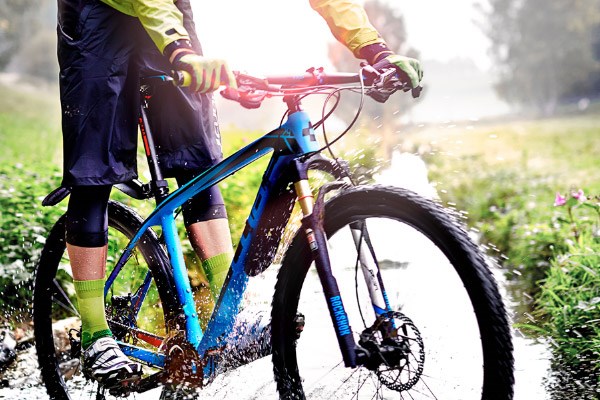 Pockets

Most baggy shorts have hand pockets, and many will also have additional pockets for storing your ride essentials. Zippered pockets give you extra security and waterproof pockets are great for keeping things dry on wet days. Pockets with mech lining can also double up as extra vents on hot rides.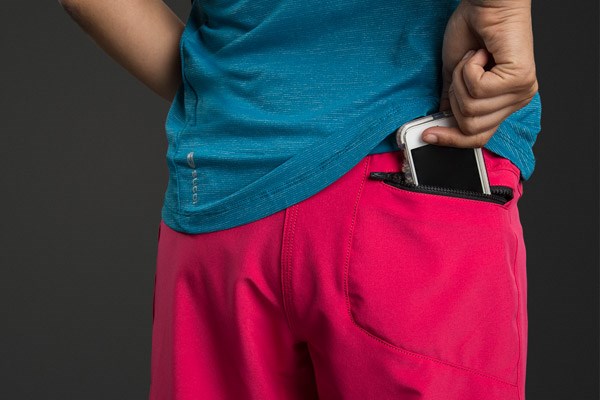 Women's Baggy Shorts

Baggy shorts for ladies will feature a women's specific cut for a more comfortable ride. Women's baggy cycling shorts have the same technical features as men's shorts and are designed to enhance your ride in the same way. Women's baggy cycling shorts sometimes have slightly shorter leg lengths although ¾ shorts are also popular with ladies.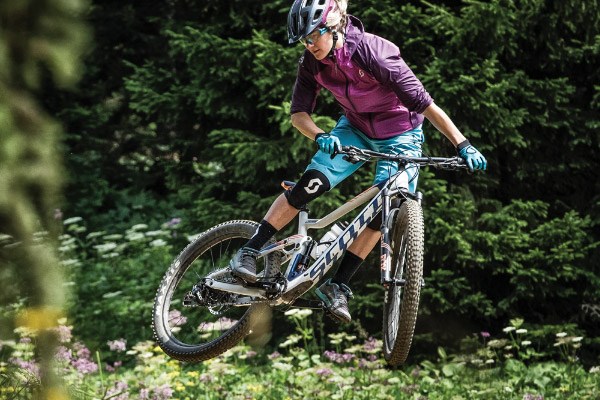 Baggy shorts for road cycling?

While lycra shorts are most popular for road cycling, baggy shorts are a good option for more a more casual roadie look. For urban cycling look for reflective detailing to improve your visibility in low light conditions.