A good pair of cycling bib tights should be a staple piece of kit in your wardrobe for enjoyable road cycling through Winter and colder months.
Whether you're commuting, training or racing, keeping your legs insulated is essential for your comfort and performance in the saddle. You can get standard tights that stop at the waist, but we're focusing on bib tights here.
The added shoulder straps help keep bib tights in place and are widely considered to be more comfortable. There's no waist band to dig in as you ride, which can become a problem on longer rides. A higher cut waist offered by bib tights also helps to keep your core warm.
Spring – Autumn
For most of the year in the UK a pair of warm weather bib tights that offer light protection for use in double digit temperatures are ideal.
These bib tights are usually made from slimline materials, often Lycra (without the added bulk of brushed fleece inner you see on winter tights). Bibs offer more protection for your knees than cycling shorts do, but if you don't fancy full length tights you could choose 3/4 bibs, also called knickers. These will keep your knees insulated.
It's always worth looking for water resistant, or splash proof fabrics like Endura's DWR coating or Castelli's NanoFlex to stop you getting damp and sapping your energy.
During the warmer summer months you can always choose a lightweight, thin pair of bib tights. However, bib shorts will be more breathable and cooling.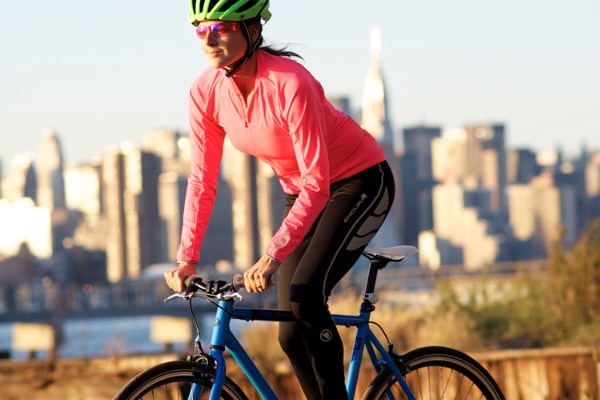 Winter
When the temperature drops into single digits, then a pair of thicker winter bib tights will be more beneficial. You can use fleece-lined pair of tights through all but the most extreme temperatures you'll find in the UK.
Thicker fabrics with a brushed 'Roubaix' inner lining will help trap warm air between your skin and the fabric. This is essential for insulation when the mercury drops.
Look for bibs with a higher cut up the torso and up the back to help keep your core warmer. Fabrics designed with wind protection such as Gore Windstopper will keep the wind chill from dampening your enjoyment.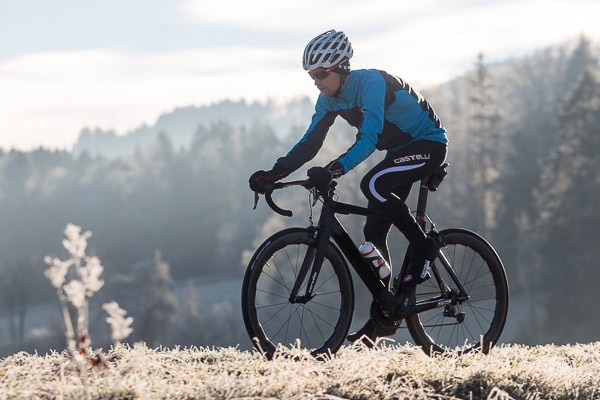 Deep Winter
For the coldest possible rides where the temperature drops below freezing you'll want to choose bibs with the best weather protection and insulation.
The fabrics used in these tights are highly technical and will ensure your body heat stays within the fabric, while letting moisture escape out, so you don't get damp.
These tights are usually constructed out of multiple panels and from a range of fabrics in strategically placed areas in multiple layers. All this expertise and attention detail means deep winter tights are often command a premium price tag.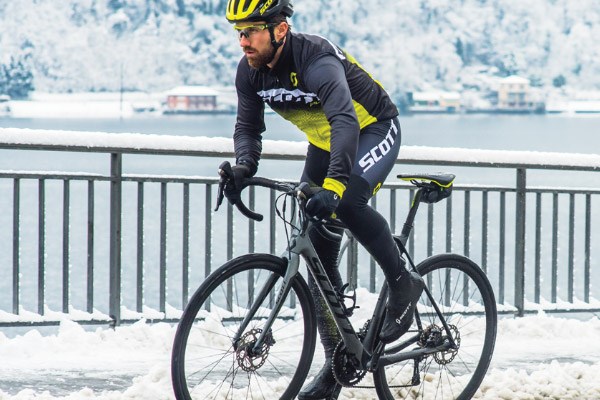 Women's Specific Tights
Unisex bib tights can cause discomfort around the chest area for female cyclists. You'll find that women's specific bib tights often have straps that cover a larger area to reduce this discomfort.
Women's specific tights will usually have a higher cut on the chest to offer more insulation for your core.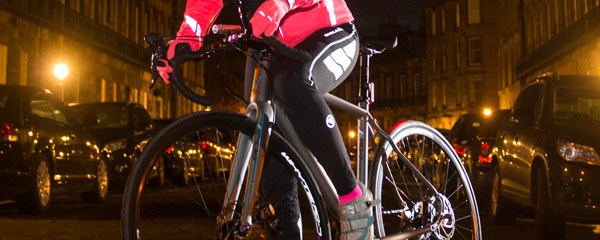 Bib Straps:
Bib straps will vary from brand to brand, with a range of styles and designs. Wide seamless straps offer the best comfort to avoid chaffing on your shoulders. A high cut panel on the core and up the back can act like an extra layer for the coldest rides.
For warmer weather mesh bibs can enhance breathability while brushed bibs can help trap body heat for extra insulation.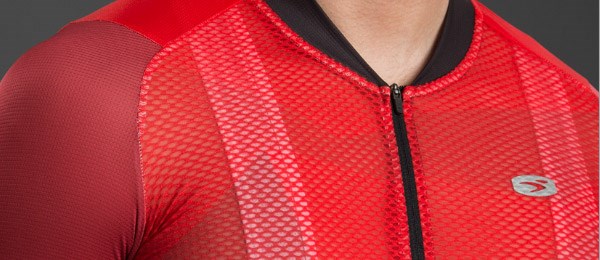 Fit:
Fit is by far the most important factor in comfort when it comes to bib tights. Tights are constructed from several panels that are stitched together. Premium tights will come with more panels and strategic stitching for a better fit.
Pre-shaped areas (usually the knee) also improve fit when you're on the bike while also reducing excess bulk when racing.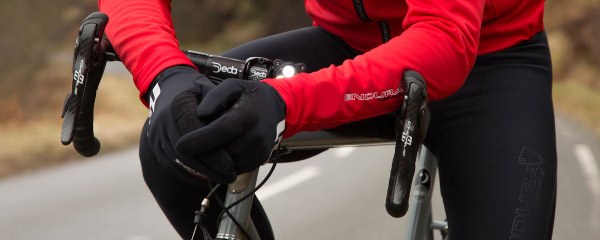 Pad:
Most bib tights will be fitted with a padded insert called a Chamois. This pad sits next to your skin and offers more comfort for your lower vitals, which is ideal on longer rides. Premium pads will utilise a multi-density construction for maximum comfort and ergonomics while you're in the saddle.

Weatherproof Fabrics:
It's a good idea to get bib tights that are waterproof or splash proof to prevent you getting wet and cold. Most manufacturers will treat their tights with some form of water repellent membrane to help water bead up and run off.
Windproof tights use front facing panels to help keep the wind chill out. Some manufacturers will also use multiple layers of fabric to shield your skin from the elements.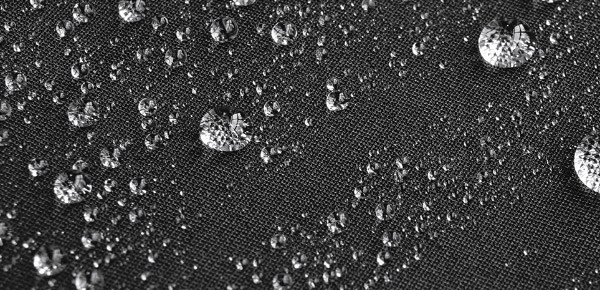 Reflectivity:
If you're planning on cycling to work or fitness training in the evening, then added reflective elements are a bonus. More brands are offering tights with reflective panels for low light conditions. Look for logos, stripes and graphics positioned on the thighs and around the ankles for maximum visibility.