Whatever type of cycling you do, it will be more pleasant if you wear the right clothing. Make the most of your time in the saddle by wearing dedicated cycling shorts with padding to keep you comfortable and combat any risk of saddle sore developing.
Bib shorts are called so because of the shoulder straps, they are the most comfortable as they do not need a constricting elastic waistband that can cause discomfort on longer rides.
Some people who often wear a backpack might find they prefer a more traditional style of padded short that does not have shoulder straps. For those who wear baggy over shorts, then a padded and breathable under short will suit. Those who do not wear an over short can wear traditional lycra shorts.
The best bib cycling shorts are the most comfortable option for the longest distances and the most demanding rides. The design integrates shoulder straps that perfectly fit your body when you are leaning forward in the riding position on the bike. This prevents the shorts from riding down and eliminates the need for a restrictive waistband.
When standing off the bike, bib shorts can feel a little odd but feel comfortable when leant forward in the riding position. The stretch material contours your body with no annoying elastic waistband that can rub the skin on longer rides.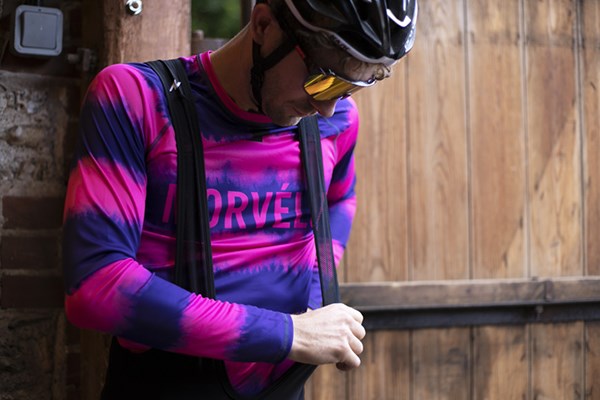 The chamois or seat pad is ergonomically shaped to protect the more delicate parts of males and females. It is worth noting that you do not wear any underwear with a chamois short, the pad is designed to prevent chaffing through clamminess or rubbing. There are different widths of chamois available to suit different body types, and different thickness of pad available, though, similar to a saddle, a thicker amount of padding does not necessarily mean more comfort.
For longer rides, many supplement the comfort of the chamois pad by adding a cream either onto the pad itself or onto the body. Chamois cream prolongs the lifespan of the pad and greatly increases ride comfort