If you've ever worn a regular cotton t-shirt on a high intensity ride, you'll be sure to appreciate the job that a dedicated cycling jersey does to keep you cool and dry. The best short sleeve jerseys are made with technical fabrics that wick sweat away from your skin to help keep you cool. They also dry quickly, so you don't get too chilled when conditions change.
It is the fabric and the cut of the jersey that is key to its performance. We'll look into this in more detail below but the first thing you need to consider is what type of riding you'll be doing. Cycling jerseys are available in two main types and the best short sleeve jersey for you will depend on whether you ride road or mountain bike as well as whether you are racing or just riding for fun.
Road cycling jerseys for racing are easy to spot as they have a figure-hugging design. With a tighter cut there is no excess material to flap around in the wind and the air flow around you is smoother. The best road cycling jerseys are made from fabrics that enhance aero performance. These also have flat seams with raw edges on the cuffs and are cut so that there are no creases to spoil the air flow around your body.
Club fit road cycling jerseys still have a close cut but are a little less form hugging, so you don't need to be a pro cyclist to look good in them. All road jerseys have front zip for extra venting on those long hot climbs. A good one-the-bike cut with a drop tail is what you need on a road bike with silicone grippers on the hem stop the jersey riding up while you pedal. Pockets on the back are useful for storing snacks.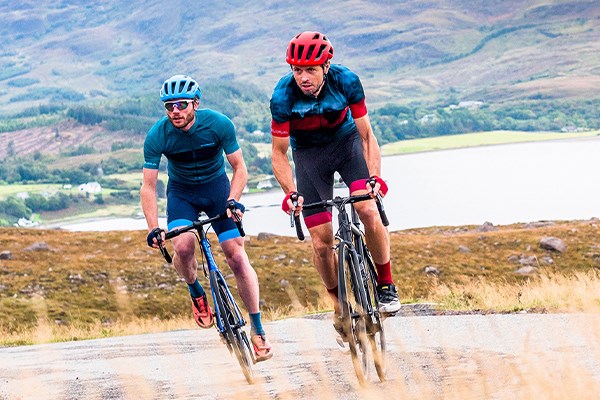 Mountain bike jerseys come in two types. Traditional cross country MTB jerseys are very similar to road jerseys with a front zip and pockets on the back. These are great for XC racing but most mountain bikers prefer a looser t-shirt styled jersey with no front zip or rear pockets. The best MTB jerseys are made from high wicking technical fabrics to keep you cool and dry in the same way that road jerseys do.
Other features to look out for in an MTB jersey are mesh vent panels in the sides and under arms for extra cooling. Flat or tapes seams offer extra comfort when wearing a backpack. Some jerseys have a hidden zip pocket for keys or a card and a microfibre cloth for wiping glasses. Abrasion resistant sleeves and shoulders guard against trail overgrowth.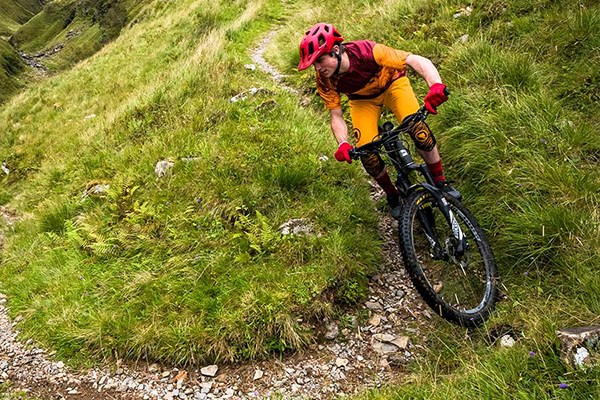 Best Short Sleeve Jerseys