Updated: 3rd November 2021
Whether you are on the trails or the tarmac a good waterproof jacket is essential to any cyclist. The weather can turn at any moment so being prepared for what it might throw at you is a must.
There are many types out there, from showerproof to stormproof, light and packable to heavy-duty winter jackets, there is a lot of variation to note when picking the best one for your rides. Here we show you some of the features of the best waterproof jackets.
To keep the edge off in the warmer months, you'll want the waterproof breathable cycling jacket. These are usually thinner and have fewer features like pockets and vents as zips add bulk when rolled up. The advantage is that they do not weigh much and can be stashed in a jersey pocket or neatly away in your bag ready for when the weather turns, they are also less insulating than a heavy-duty jacket making them more comfortable out of the winter months.
A DWR coating will help shed a quick shower and keep you dry in short downpours, some ultralight windproof jackets and softshell jackets have this DWR coating. But if you are going to experience more substantial downpours then a dedicated waterproof is best.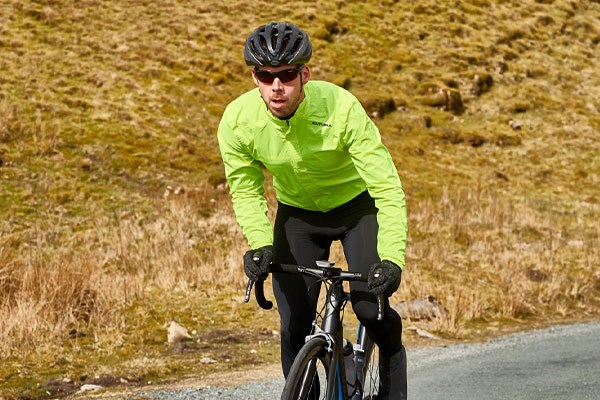 When the skies open, a proper waterproof jacket will be needed. Taped seams will help to stop the water from creeping in through the stitching, and a hood that fits over your helmet is great for when it is pouring down.
Waterproofness is measured in mm and known as the hydrostatic load. The higher the number, the more waterproof the jacket. For downpours of up to an hour, a hydrostatic load of 10,000mm should keep you dry, though for all-day rides in the rain you will want 20,000mm or higher. The best cycling rain jackets feature fabrics that have an even higher rating like Gore-Tex and Polartec NeoShel.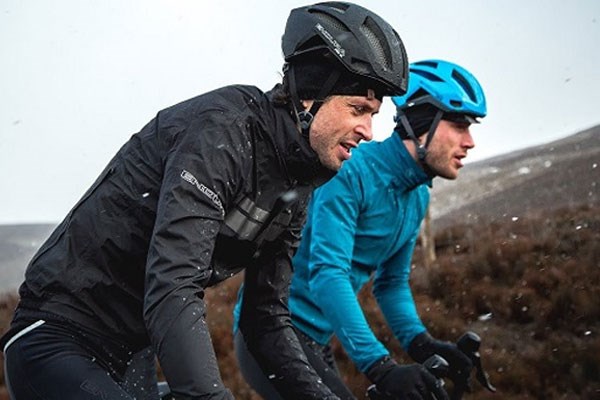 A high waterproof rating is not the only feature to note as the jacket needs to be able to breathe to let out the moisture you create when riding. This is also measured in mm and corresponds to the hydrostatic load. For example, a breathable waterproof cycling jacket with a waterproof rating of 20,000mm and a breathability rating of 20,000mm will keep you dry from hours of rain but also stop that boil in the bag feeling, keeping you dry on the inside too.
The best value waterproof cycling jacket will balance a waterproof and breathability rating that suits your type of riding best, you might not need a thick heavy mountain jacket for a quick spin, and likewise, a thin lightweight jacket with a low rating will not keep you protected during winter in the mountains.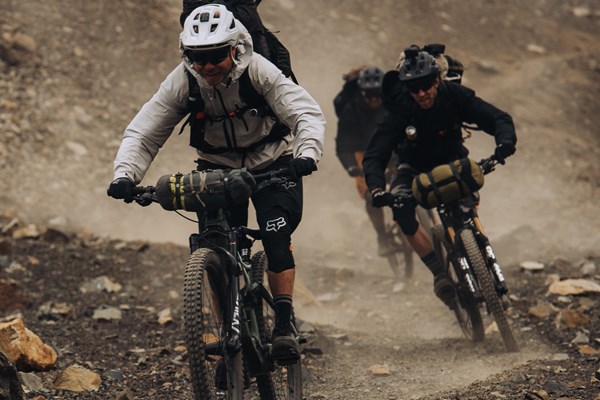 The Best Waterproof Jackets