When the mercury drops most people turn to putting to layering up to keep warm. However, when you're cycling the last thing you want is to feel like the Michelin man, bound up, inflexible and uncomfortable. As you ride you'll get warm very quickly, wearing all those layers will make you sweaty.
Why not choose a windproof cycling jacket instead? They're ideal for cold dry winter days with most offering some type of light rain protection as well. Windproof jackets tend to be lighter than a waterproof model and are much more breathable.
You can also check out our waterproof cycling jacket guide if you're planning to ride in the rain. By the end of our windproof cycling guide, you should have all the info you need to buy the right jacket.
Types of Windproof Jacket
Packable Windproof Jacket
| Spring & Autumn
For cool rather than cold rides, a packable windproof jacket may be all you need to keep the chill off. These jackets are very lightweight and are usually made of a single layer of fabric. They're only a simple barrier between your skin and the elements.
However, these jackets usually have good breathability to stop you from feeling clammy on the inside. Even if it rains, a packable will dry quickly. Most can be rolled up into a small package and will fit in a spare jersey pocket.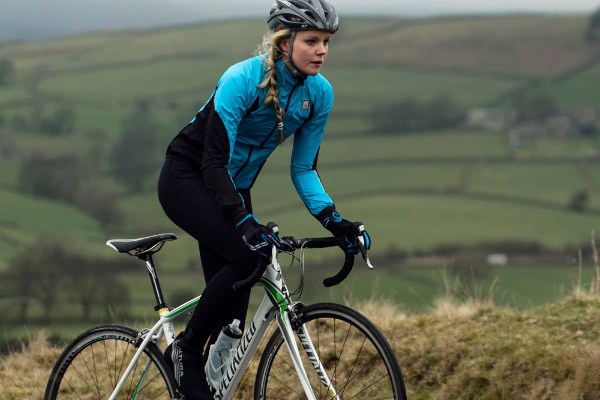 Softshell Windproof Jacket
| Spring, Autumn & Winter
Softshell windproof jackets have been gaining popularity for a few years now. They're heavier than a packable to block more wind and are smooth against your skin for a comfortable feel.
Softshell jackets can be worn over a base layer or a jersey on colder rides without the need for multiple layers to keep you warm. Many are treated with water resistance for light rain protection making them a practical jacket for a wide range of UK riding conditions. You can also pair a softshell with a lightweight packable waterproof jacket for maximum protection.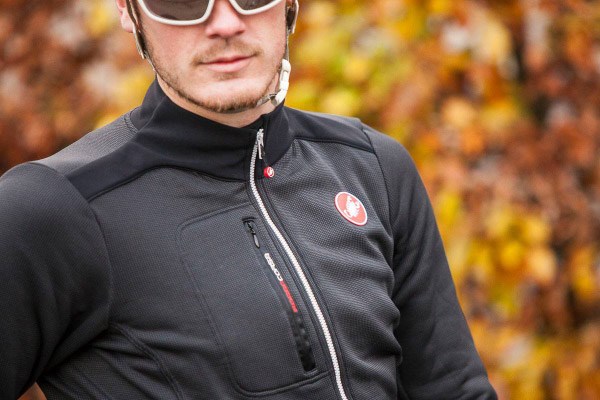 The fabric is key to performance. Generally, the more you spend on a jacket the lighter and thinner the fabric will be. Breathability will improve as well, letting your sweat evaporate quickly.
Gore Windstopper is popular fabric laminating a lightweight membrane to the fabric. It's designed to keep the wind out and will also help shed light rain too.
Other systems will include an inner lining, middle windproof membrane and then the outer layer, usually treated with DWR water repellency. This design keeps the wind out while staying breathable.
We've put together a technical fabric guide for clothing detailing the key fabrics from some of the biggest brands in the industry.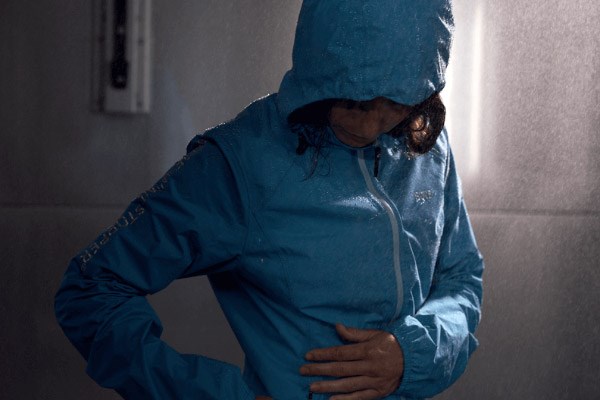 Windproof jackets come in many styles, so choose the type best suited to your riding. If you plan on training or racing, then a tighter fit with minimal excess fabric will help prevent drag as you ride.
If you're commuting or riding off-road then a loose cut with more freedom of movement is a good option.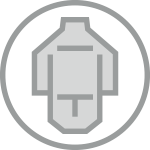 Extended drop tail:
Keeps your lower back protected from the elements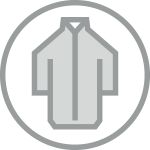 Raise waist:
Stops excess fabric bunching up and causing discomfort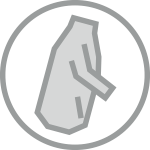 Pre-shaped (articulated) arms:
For greater comfort when in a cycling position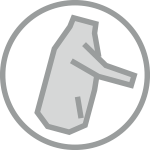 Longer arms:
To ensure full coverage when cycling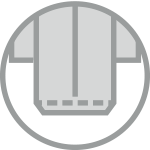 Waist gripper:
Prevents the jacket from riding up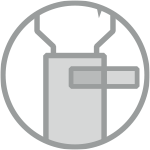 Velcro cuffs:
Offer a tighter fit to eliminate cooling breeze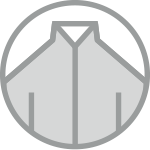 High neck:
Provides more coverage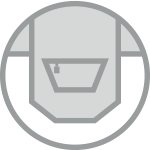 Rear pockets:
For stashing ride essentials, a security chest pocket is also a good feature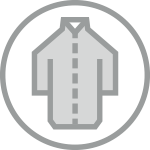 Full-length zip:
With a good puller for easy use with thick gloves on and a zip garage to stop chafing
Most Popular Windproof Cycling Jackets