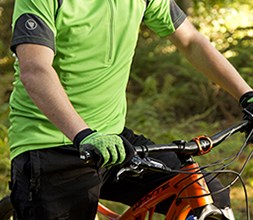 Endura Short Sleeve Base Layers
Endura short sleeve base layers are ideal for a little extra upper body warmth in the spring and summer. Your jersey over the top will provide the pockets and your base layer will keep you that bit warmer and take away moisture from your skin.
Choose from a range of highly technical fabrics including Merino wool which will make you practically odour-free.