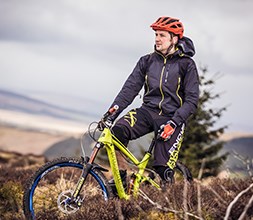 Endura Waterproof Jackets
Endura waterproof jackets are made from the latest, most technologically advanced fabrics, and are built to withstand a hearty downpour. Endura jackets are built with quality fabrics that help you breathe so you don't overheat on warmer rides. Vents and mesh also help keep you cool.
Endura waterproof jackets are also quick drying, so they're ready for yet another rainy day. Mountain bike jackets like the MT500 and Single track are built tough, while road cycling race capes are lightweight and packable. The Luminite features extensive reflective panels for improved visibility at night. Look for an Endura jacket with a casual fit for commuting and mountain biking or a closer fit for aero performance when road cycling.