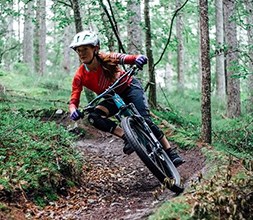 Endura Waterproof Trousers
Endura waterproof cycling trousers are the best option for keeping your legs warm and dry. Choose from overtrousers to slip over your work gear or traditional trousers - either way they'll take the hit in the form of water, mud and dirt.
Trousers also protect against the sun, rain and wind and keep your legs warm in colder weather.