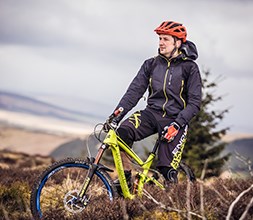 Endura Windproof Jackets
Keep the chill off with one of these Endura windproof jackets. A windproof jacket is designed to be an outer shell against the chill and offer excellent thermal insulation.
The Endura Pakajak is a versatile pocket-sized packable windproof jacket. Whip it out when the temperature drops on changeable rides. Look for high visibility Endura windproof jackets for added safety when commuting.