10% off In Stock Accessories - Use Code : ACCESSORIES10
They say fortune favours the bold, and husband & wife Chris & Sara Fortune were certainly that, when they lent their names to the Saris cycling group back in 1989. 25 years later, Saris bike racks have become a design icon, with excellent function and longevity to match the brand's reputation.
The Saris brand was developed around the core belief that bicycles are simple and will withstand the test of time, so Saris products should be exactly the same.
The first Saris bike rack, released in 1992, was so popular the company grew rapidly, later releasing the now iconic Saris Bones bike rack in 1996.
Saris' continued development of their excellent quality bike racks can be attributed to their design philosophy. Even radical new designs need to be easy to understand, so that the end user knows exactly how they work.
Using a 'closed-circle methodology' where their products are designed, tested and manufactured in-house by people who are passionate cyclists themselves, Saris own the entire process which brings their bike racks to life.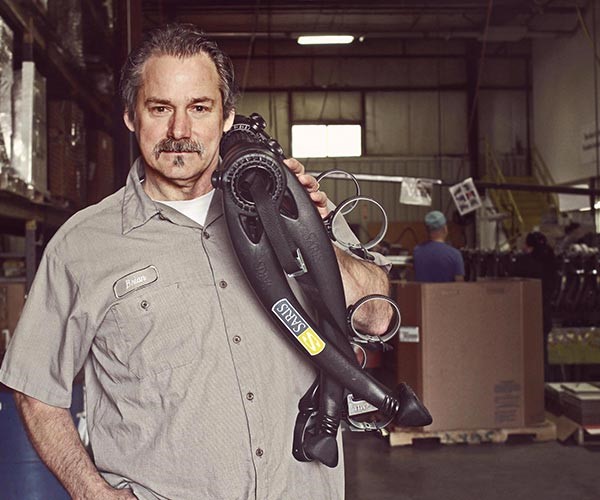 For more than 25 years Saris car racks have withstood the test of time, which comes from a combination of excellent engineering and stylish design.
The Saris Bones rack has grown into a range, with Bones Solo single bike rack, the original Saris Bones two bike rack, the bright Saris Bones Coloured 3 bike rack, and the highly adjustable Saris Super Bones three bike carrier.
Saris also produce the Thelma hitch-mount rack, which has been carefully designed to hold your bike securely without coming into contact with any part of the bike's frame, while being light enough to fit and remove from a car by just one person.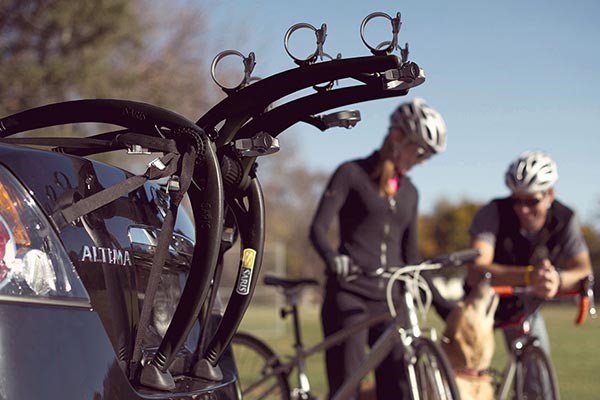 Saris' expertise on bicycle storage while on the move makes it only natural that they should progress into making bicycle storage solutions for the home.
From stylish floor-standing bike racks, to their illuminated designed wall-mount and their innovative gliding ceiling mount, Saris have concentrated their engineering experience.