Continental are a premium tyre brand and their bike tyres are packed full of technology designed to improve your ride. From extra grippy, yet fast rolling rubber compounds to puncture protection, Continental's road, mountain bike and hybrid tyres offer the performance you need to get the best out of you ride.
We review Continental's tyre technologies here to make it easier to choose the right tyre for your bike. Here you will find all their key tyre technologies including the various tyre types and their associated cycling discipline.
---
Tyre Types and Protection
Continental offer a whole range of different tyre types and puncture protection technologies. Some guard against punctures through the tread while others protect side walls from abrasions and cuts. Racers will prioritise a lightweight tyre while commuters will appreciate more puncture protection. This is why the different tyre types balance protection levels with weight suit the needs of the specific riding discipline.
ProTection
(MTB)
ProTection is a 'floating' belt that sits inside the casing of MTB tyres. Tread and sidewalls are equally protected. These tyres are 25% lighter and offer 30% more puncture protection than their predecessors protected by DuraSkin. Rolling resistance and absorption have also significantly improved. Made in Germany, ProTection tyres are UST tubeless ready and feature Black Chili Rubber compound.

ProTection Apex
(MTB)
Designed to withstand the rigors of enduro mountain bike racing. In addition to the ProTection layer, these Apex tyres have a side wall layer that offers extra support. This gives you additional puncture protection even when the tyre pressure is low. ProTection Apex tyres get Continental's Back Chili rubber compound and are made in Germany.

Apex
(MTB)
Offering extra protection and support for downhill MTB tyres, Apex sits on the tyre bead, between the 2ply casing and reinforces the side walls. This protects the tyre and rim from impacts when riding over rough terrain. Apex does not bend over the sides of the rim when subjected to transverse loads, and always stays true to the course.

Revolution Tubeless Ready
(MTB)
RTR or Revolution Tubeless Ready technology is Continental's label for their tubeless tyres. Designed to be used with tubeless sealant, RTR is found in all ProTection and Performance mountain bike tyres.

RaceSport
(MTB)
Designed for cross-country mountain bike racing, RaceSport tyres feature a lightweight carcass made with resilient fabric casing that offers improved protection against flat tyres. RaceSport tyres are hand made in Germany with a particularly fine and high-grade nylon fabric with an expensive, protective rubber lining and a universal bead. With 30% better puncture protection than Supersonic tyres and Black Chili rubber these are the tyres you need for XC and Marathon MTB racing.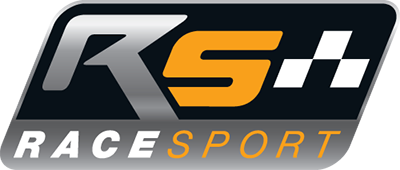 ECO
(Hybrid)
The ECO energy saving tyres are optimized for e bikes offering extra durability to cope with the additional drive force. These tyres offer low rolling resistance and good puncture protection thanks to their extra high-quality construction.

Supersonic
(Road)
Lightweight for maximum acceleration, Supersonic tyres are ideal for track and time trials.

PlusBreaker
(Road, MTB)
These tyres offer the highest level of puncture protection against objects piercing the tread. Plus Breaker is a layer of special highly elastic rubber sits just underneath the tread. This successfully stops all types of foreign objects from getting through to the inner tube below. Even a drawing pin can't get through the PlusBreaker layer.

PolyX Breaker
(Road, MTB)
PolyX Breaker is a densely woven Polyester fibre layer that sits beneath the tread of the tyre. The polyester fibre layer is tightly woven crosswise and is extremely resistant to foreign objects penetrating through the casing. This puncture reducing technology does not adversely affect rolling resistance.

Vectran Breaker
(Road, MTB)
Vectran breaker represents the pinnacle in puncture protection. Highly resistant to puncture and cuts, Vectran breaker doesn't slow the tyre down. Vectran is a liquid crystalline polymer (LCP) that is spun from Vectra liquid polymer and processed into a multistrand thread. Vectran has an enormous tear resistance at a very low weight and offers the ultimate under-the-tread protection.

SafetySystem
(Hybrid)
The SafetySystem is an Aramid reinforced fabric layer that sits under the tread of the tyre and offers lightweight puncture protection. The flexible layer adjusts quickly to the surface below so doesn't affect the performance of the tyre, so you get a fast rolling and comfortable tyre with some puncture protection.

Safety Plus
(Hybrid)
Combining the SafetySystem Breaker with a highly elastic material, Safety Plus technology is ideal for e Bikes. Extremely puncture and cut resistant, the elasticity of the tyre offers especially low rolling resistance. Safety Plus is adapted for higher acceleration and faster cornering speeds.

Puncture ProTection
(Hybrid)
Tyres with the Puncture ProTection breaker are the most affordable way to protect against flat tyres. This robust Rubber breaker combines with the rubber-reinforced sidewalls of the tyre to guarantee a high puncture and wear protection. No frills tyres with a clear focus and durability.

DuraSkin
(Road, MTB)
DuraSkin is an ultra-lightweight cut resistant sheath that wraps around the tyre casing. Designed to protect the sidewalls and tread from actual cuts and slashes on the road, this technology is found in all Gatorskin tyres. DuraSkin tyres stand out with their brown sidewalls.

Hardshell
(Road, MTB)
With a wider PolyX breaker layer combined with DuraSkin sidewalls, Hardshell-ProTection offers outstanding puncture protection. The three-ply layer with 60 TPI carcass covers the entire tyre and makes it a real bastion against urban detritus. Hardshell tyres are the flagship puncture protection racing tyres.

NyTech Breaker
(Road)
Sitting between the SafetySystem and PolyX Breaker, NyTech offers more effective puncture protection for performance tyres. The Nylon fabric is highly resistant to cuts and punctures but offers low rolling resistance and reduced weight.

EXTRA Puncture Belt
(Hybrid)
The EXTRA Puncture Belt offers reliable puncture protection for everyday use. This rugged rubber breaker, combined with extra rubber in the tyre sidewall ensures a high level of resistance to flats and sidewall abrasions.

The rubber compound makes a real difference to the performance of a tyre. Rather than offering many different compounds like some brands, Continental have focused on combining all the key tyre characteristics into a small number of highly sophisticated compounds.
Black Chili Compound
(Road, MTB)
Black Chili is Continental's premium rubber compound for both road and mountain bike tyres. It offers more grip with less rolling resistance and even lasts longer than other rubber compounds.

Pure Grip Compound
(Road, MTB)
Pure Grip is a performance rubber compound that sits just below Black Chili. An Activated Silica rubber compound, Pure grip offers excellent traction, is also long lasting and highly durable. Used on both road and mountain bike tyres, Pure Grip is produced in Continental's Chinese factory.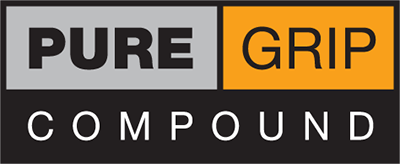 ---
Continental Clincher Road Bike Tyres
---
Continental Tubular Road Bike Tyres
---
Continental Mountain Bike Tyres
---
Continental Hybrid Bike Tyres
---
Continental Cyclocross Tyres
Popular Continental Tyres