The future of bike light technology
29th November, 2016 | by Lee Cargill
Simply put, the Cateye Volt 6000 is the brightest bike light we've ever tested. We tested the Volt 6000 as part of our yearly light comparison, and it blew the other lights out of the water, which you would expect for a bike light with this price tag.
The Cateye Volt is everything you want from a trail light. It's compact, can be mounted to your handlebars or helmet and offers a very broad spread of light thanks to Cateye's innovative Opticube Lens Technology – more about that later.
From pitch dark trails to city streets this powerful front bike light has a brightness setting for all conditions. Cateye are well known for their bike lights with the core of their models are targeted towards the commuter market, with the exception of the Volt 1600. It's easy to see why we were so excited to get out and see just what the Volt 6000 can do.
Model: Cateye Volt 6000
Discipline: Trail bike light
Rider: MTBer wanting to light up the trails
Highlights: Blinding 6000 lumen output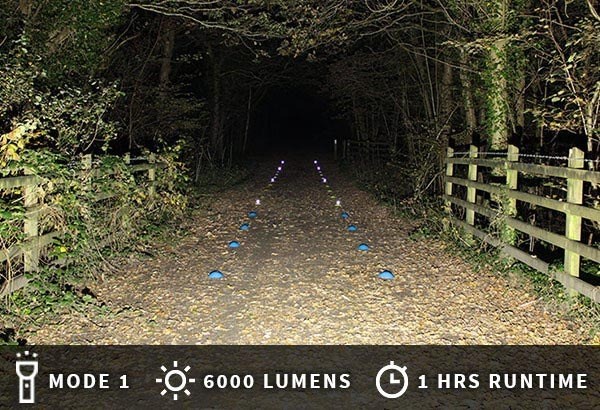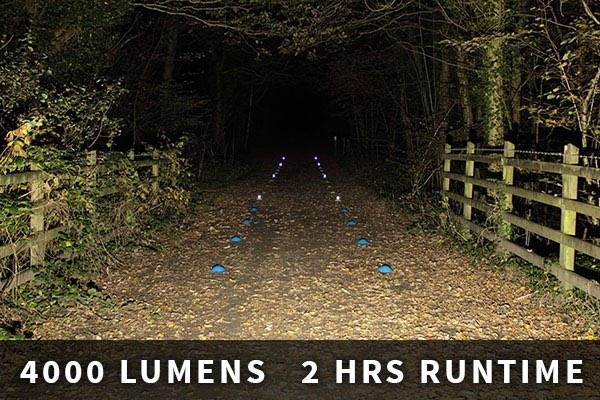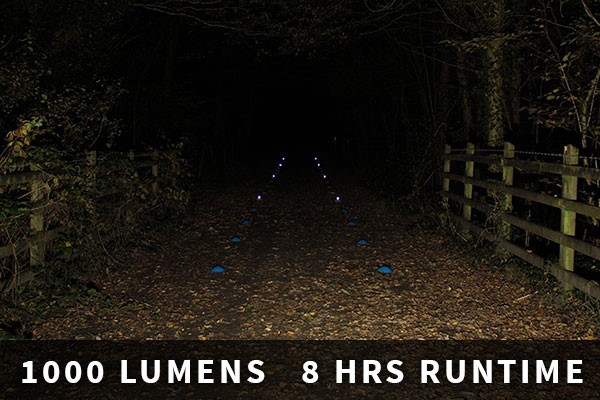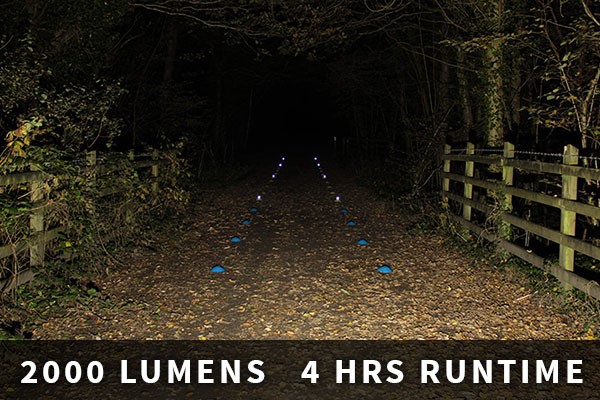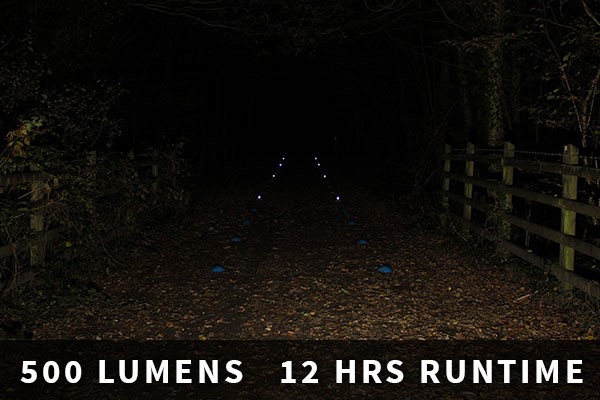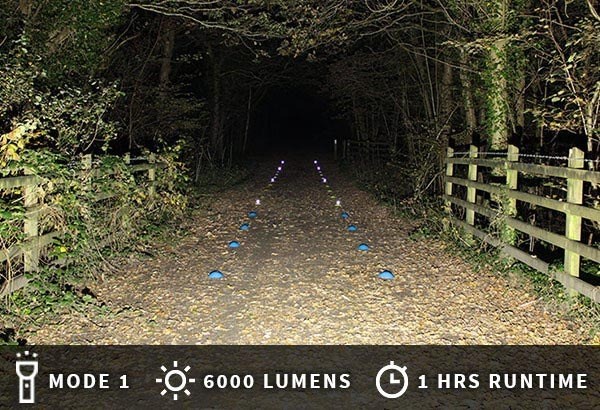 Lumen output
Any quick search online and you can find 10,000 lumen bike lights. However, these tend to be cheaply made and the lumen output is suspicious at best. In fact, we tested a cheap 10,000-lumen light from an auction site against the Volt and it simply didn't stack up. Click the Volt 6000 to the high (6000 lumen) setting and you will be extremely impressed.
What's even more impressive is the broad spread of light you get. High lumen, low cost lights tend to have a narrow beam that illuminates the area just ahead of you. On a pitch dark trail you need the widest beam possible to see around the next berm or switchback.
This spread comes from the lens design which bows out in a curved shape to cast the light beam in more directions. The lumen outputs for each mode and their runtimes are:
6000 lumen - 1 hour
4000 lumen - 2 hours
2000 lumen - 4 hours
1000 lumen - 8 hours
500 lumen - 12 hours
It's good to see a 500 lumen option available so that when you're off the trails and riding home you don't blind other road users. It's worth mentioning the Volt takes roughly 5 hours to charge from flat. Switching between light modes is super easy with a simple click of the large power button. Or, you could use the included remote control for when the conditions get too hairy to remove your hands from the bars.
When we were testing the Volt 6000 we thought we would see how it performed against car headlights. The difference is impressive, with the Volt you get a wider spread of light while also being able to see objects further away more clearly.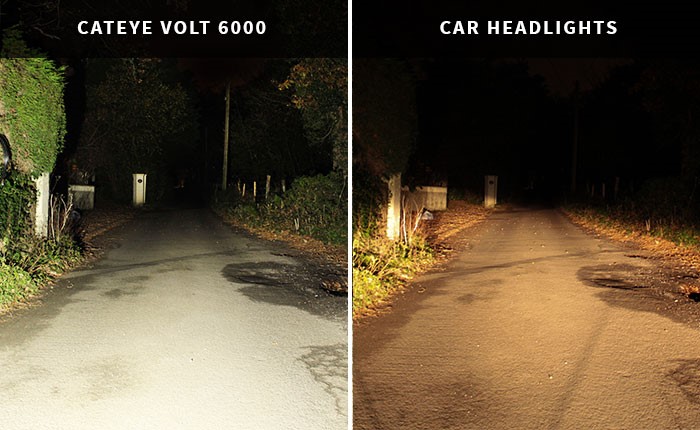 Light Spec
Weight:
Light Unit: 118g (with bracket & cable)
Battery: 550g
---
Max Lumen Output:
6000
---
Min Lumen Output:
500 lumen
---
Runtime:
1hr - 12hrs
---
Recharge Time:
5hrs
---
Battery:
Lithium Ion rechargeable battery
---
Mounts:
FlexTight handlebar bracket

Helmet mount
---
LED:
COB (Chips on Board)
---
Accessories:
Remote control switch (included)
Extension cable (included)
---
Expensive but brilliant. As close as you are ever likely to come to the feeling of jumping into Hyperspace in the Millenium Falcon. - Singletrackworld
LED technology
Look into the eye of the Volt 6000 and you'll see it means business. Unlike most high-powered bike lights, the Volt uses COB (Chips on Board) LED technology rather than individual LED bulbs. COB uses multiple LED chips which are packaged together into a single lighting module. Once lit, COB LED's appear as a lighting panel.
COB LED's have great thermal resistance and a large cooling area, which is just what you want from such a high-powered bike light. It improves the reliability and life span of the LED's, something that is lacking from other powerful, low value bike lights.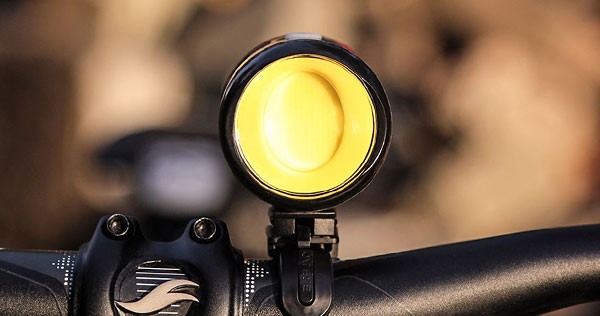 Innovative design
When you open the box, the first thing you'll notice is just how compact the light unit is. At 118g (including bracket and cable) and with 47 x 59 x 52mm dimensions, it's one of the most compact light units for a bike light that is so powerful. First, you'll notice the COB LED chip board, bowed out lens and then the substantial fan at the rear.
Turn the light on and you'll hear the fan kick in. It's louder than I expected it to be, but when you're tearing down the trails it'll be inaudible to you. Overall, the design of the light is slick and the low weight is a plus too. Although the Volt 6000 looks rugged enough, I don't think it would perform as well in a tumble as a CNC machined aluminium light from Hope.
After the light unit, your eye will be drawn to the substantial battery. For 'brighter-than-the-sun' performance the Volt needs a battery of this size (550g) to deliver. The battery is built to be rugged with thick plastic walls that can take the knocks. Contrast the super light head unit with the battery and overall weight isn't noticeably more than other trail lights on the market.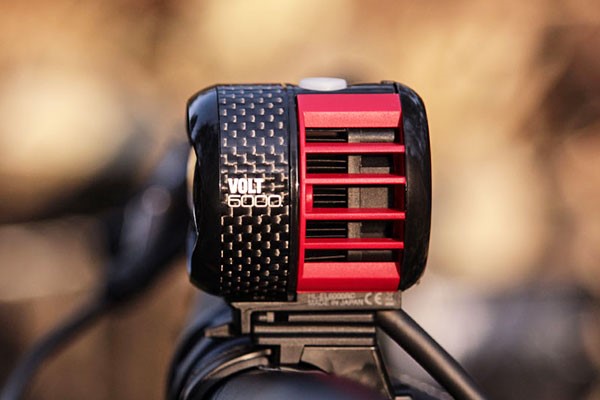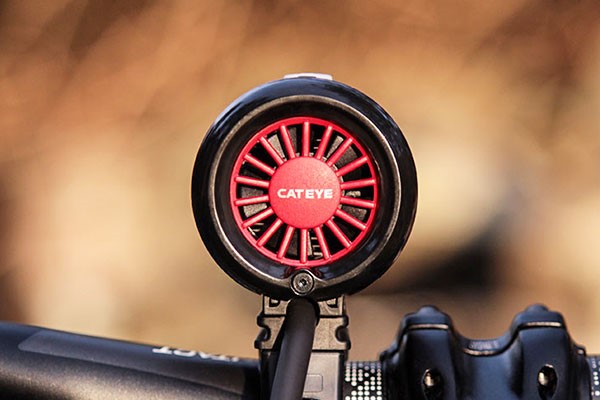 Simple mounting options
The light unit is attached to your handlebars via Cateye's FlexTight bracket which needs no tools and takes seconds to fit. The light unit itself has a quick release clip so you can remove the Volt for security at work or in the shed. Whilst FlexTight is easy to use, it is not as secure as fixed clasp brackets used by Exposure, Lezyne and others.
You can also mount the Cateye to your helmet using the helmet mount included. As the light unit is so compact and lightweight, you'll barely notice it is there. This is a huge benefit if you already have a powerful bar mounted bike light as you can use both for maximum visibility.
What's in the box
So what do you get for your money? Aside from the light unit and battery you get a Cateye FlexTight bracket which can adjust to any handlebar in a matter of seconds. You also get a helmet mount to attach the monster light to your lid.
To fix the battery to your bike you get a fixing strap and auxiliary strap. A very handy extra is the addition of an extension cable (essential for helmet mounting).
Lastly, you get a remote control switch so you can change light modes on the fly, without taking your hands off the bar. This is ideal for those twilight rides where you're switching between enclosed and exposed areas.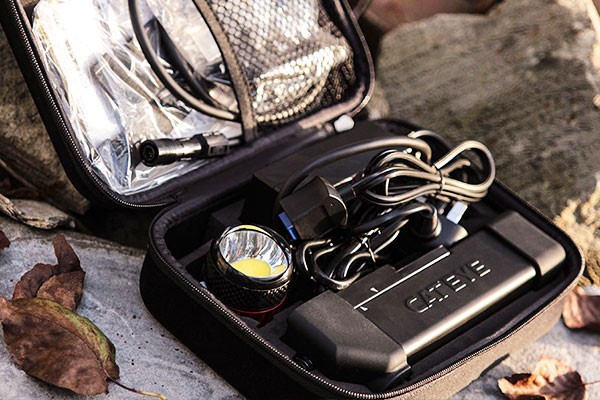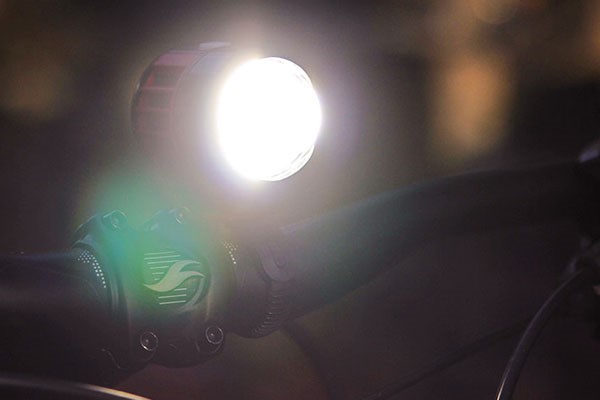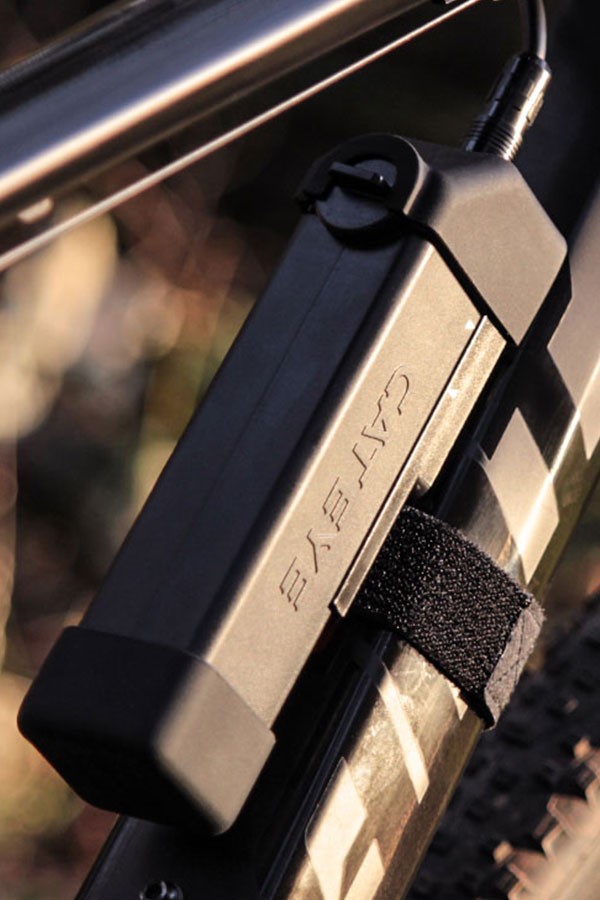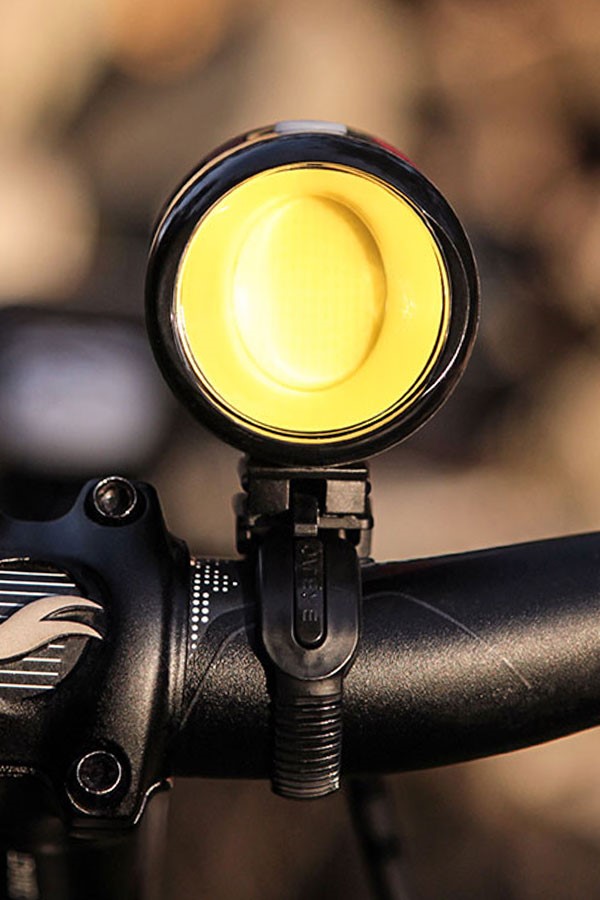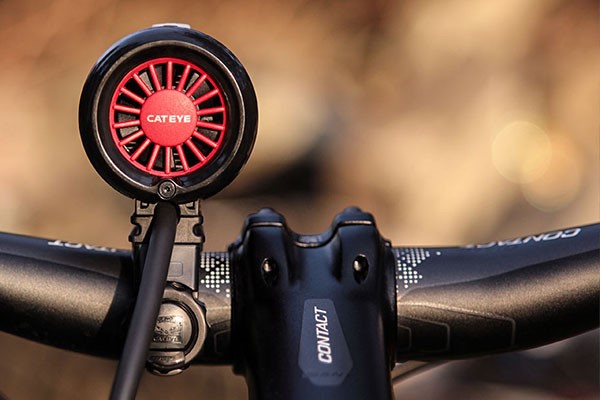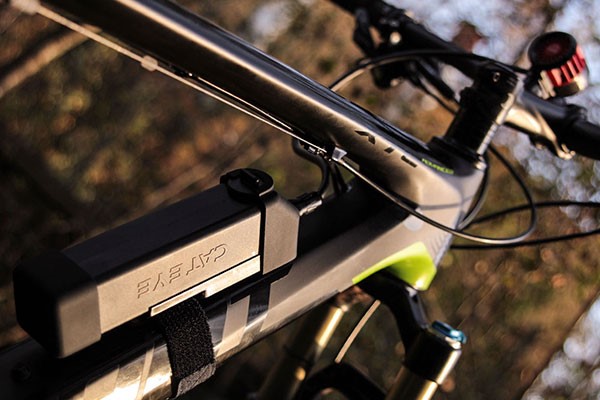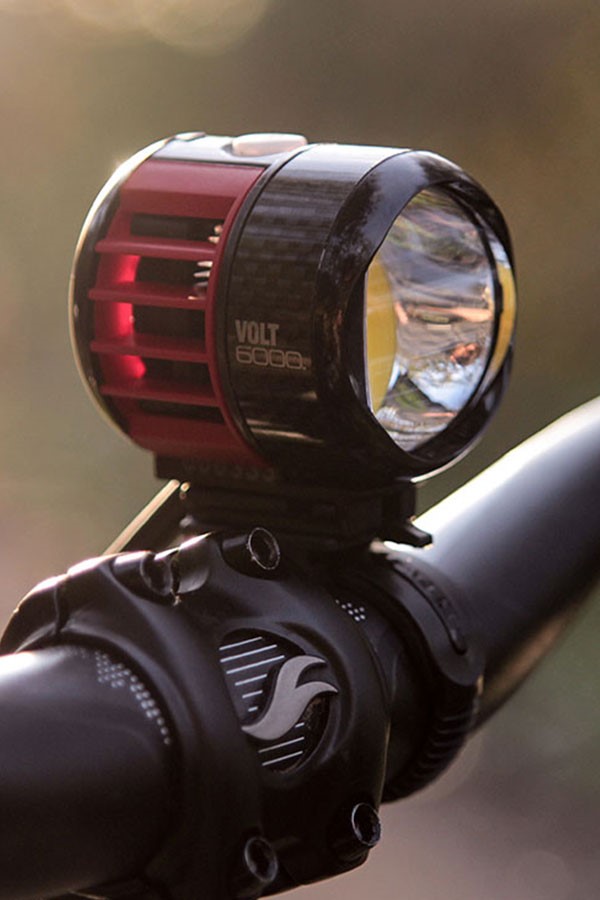 Tredz verdict
There is no question the Volt is a trail specific bike light. It is simply too powerful to use on the roads (unless you use the low setting) as you could easily dazzle other road users. We've not come across another bike light that offers the same spread of light as the Volt 6000. On pitch dark trails you may find you don't need a helmet mounted light if you have this on your bars as the beam is so broad you'll be able to see the exit.
The Volt 6000 shows what bike lights of the future will be able to deliver. At the moment the price point is out of most rider's reach, but as with anything the technology will trickle down the price points. For those that want the best of the best you can get right now, this is it.
Also, both MTBR and singletrackworld have tested the lumen output (in one of those high-tech spheres) and it came out at over 7,000 lumen! It appears Cateye may have been overly conservative with their stated output.