Overview
Released to the world in April 2019, the Edge 530 is the latest GPS cycling computer from tech powerhouse Garmin. This new unit joins the Edge 830, meaning that the Garmin Edge family has been completely refreshed and revitalised. With a slew of new features, we were keen to get our hands on an Edge 530 ourselves to give you more insight.
Open the box and you'll notice that the Edge 530 looks like the Edge 130 which was released in 2018 - it's a sizeable departure from the unit it replaces, the Edge 520. A slate grey housing gives way to a black screen bezel in which sits a compact 2.6" screen. 246x322 pixels if we're being precise.
Unlike the Edge 830, which is a touchscreen unit, the Edge 530 is operated by seven buttons located on the left, right and bottom of the device. To the left, sits an on/off/sleep switch along with up/down menu scroll buttons. To the right is an OK button and a back button and at the bottom, you'll find a start/stop ride function along with a lap button.
The unit has an IPX7 waterproof rating meaning it is protected from accidental submersion in 1 meter (3.3 feet) of water for up to 30 minutes), so it's OK to ride in teeming rain, and the battery has a 20-hour battery life. Sticking it in battery saver mode means it'll last up to an incredible 40 hours - plenty for a big multi-day ride.
Garmin Edge 530 Specification(Click to expand)
| | |
| --- | --- |
| Feature | Included |
| Heart Rate connectivity | ✓ |
| Power meter connectivity | ✓ |
| Integrated in-ride power | ✓ |
| Varia connectivity | ✓ |
| Di2 connectivity | ✓ |
| ANT+ Trainer compatible | ✓ |
| Shimano STEPS eBike System compatible | ✓ |
| Training plans/workouts | ✓ |
| VO2/Training effect/Training status | ✓ |
| MTB Dynamics (Jump, Grit, Flow) | ✓ |
| Strava Segments | ✓ (with Strava Premium) |
| ClimbPro | ✓ |
| Courses | ✓ |
| Garmin Cycling maps (routing) | ✓ |
| On-device point of interest search | ✗ |
| Smart Notifications | ✓ |
| Weather alerts | ✓ |
| LiveTrack | ✓ |
| GroupTrack | ✓ |
| Rider-to-Rider messaging | ✓ |
| Incident detection/Assistance | ✓ |
| Connect IQ | ✓ |
| Bike Alarm | ✓ |
| Find My Edge | ✓ |
First things first, the Edge 530 is a GPS computer for tracking your bike ride, whether that's on, or off the tarmac. It'll measure all the ride basics – speed, distance, altitude and location – but that's just the start of a huge array of features.
It'll measure power if you have a compatible sensor, ride a course and it'll tell you when to eat and drink. If you're unfortunate enough to have an accident, it'll automatically send your location to your emergency contacts.
Want to create and follow a route? Yes - that's entirely possible with the Garmin Edge 530. There's no breadcrumb trail here thank you, just a crystal clear, colour Garmin cycle map. But what about if you're out riding and you want to navigate to a new destination?
Much like the Garmin Edge Explore and Garmin Edge 1030, this device has Garmin's Trend Popularity Routing feature built-in. Select a destination and the computer will crunch data from millions of activities sitting on Garmin's activity portal Garmin Connect, determining what it thinks is the most bike-friendly route. Seconds later (the Edge 530 has a vastly improved processor compared to the Edge 520) out pops a route. Ideal for diversions on a road ride, shortcuts when bikepacking or simply making your way across town to a meeting at an unfamiliar location.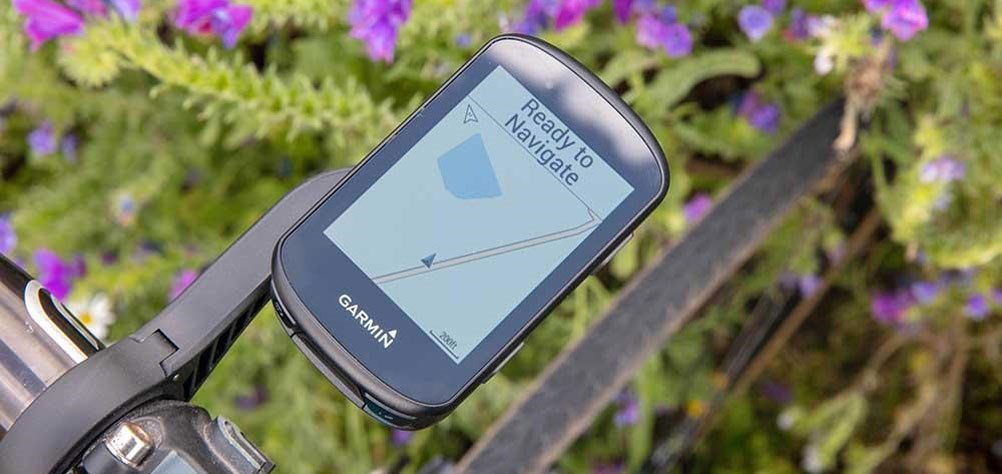 The Edge 530 is not just for use by road riders, there is a growing trend for MTB riders to benefit from the advanced training and navigation offered by riding with a modern Garmin unit. Garmin has worked hard to make this unit appeal to mountain bikers and a whole host of new metrics have been created. MTB dynamics track the number of jumps you make on your ride, how far the jumps were and even the hang time. Jump distance and hang time will even show in real-time, ideal for chest-thumping when you finish a section with your mates!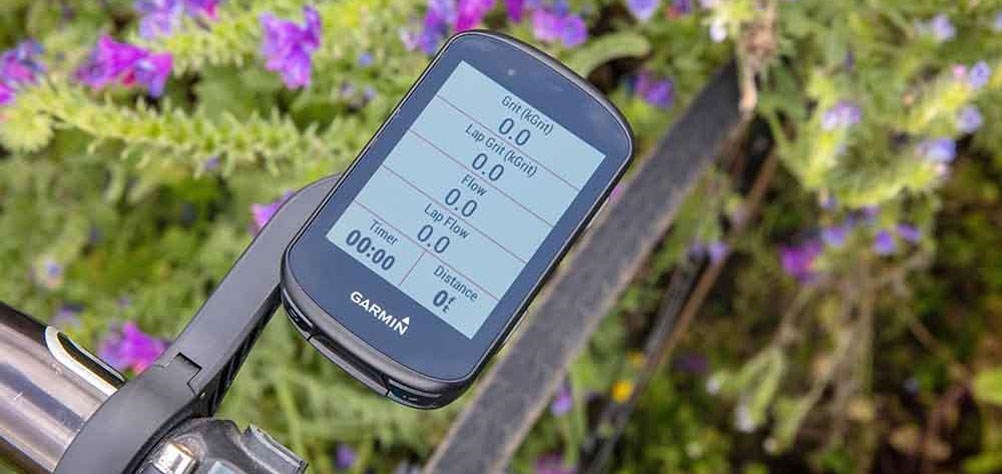 That's not all! Grit is a measure of how difficult your trail session was. Put simply, it aggregates elevation and accelerometer data to determine how hard the route was. The higher the number, the harder the trail.
Meanwhile, Flow is Garmin's metric for ride quality. Brake hard into a berm and your score will decrease, keep things pinned with just a dab of brakes and you'll see your Flow score soar.
Something else that will appeal to mountain bikers is the new Find My Edge function. OK, this won't help if you've lost your GPS amongst the rest of your cycling paraphernalia at home, but it will be of use should your Garmin pop out of its mount on your local trail. Upon losing connection to a smartphone, the exact coordinates of the device our stored, comforting to know if you're flying down a hill without your computer.
Once you've realised you've lost your Edge 530, dig out your phone, open the Garmin Connect mobile app and within a couple of taps you'll be using your favourite mapping app (e.g. Google maps) to retrieve your Garmin.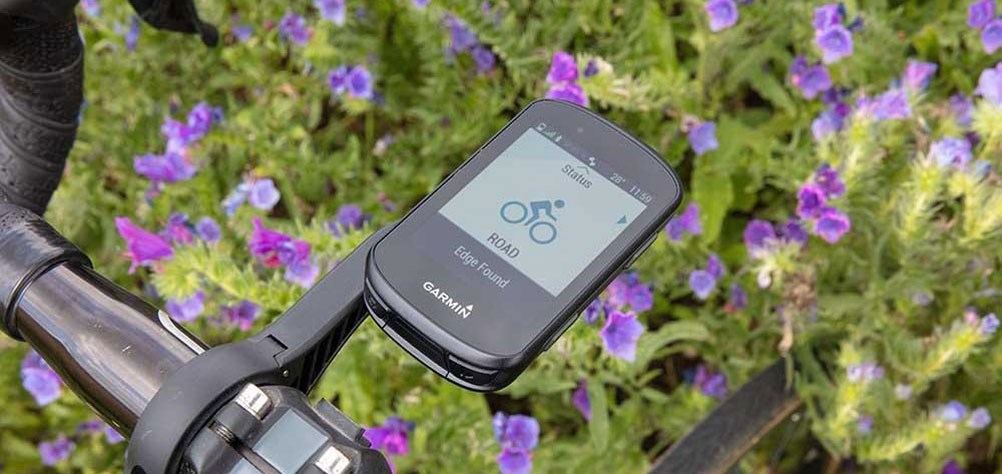 We also like the fact that the unit is sold with a security loop. Fit this and if the computer does pop out of the mount, the loop should keep the unit attached to your bike at least.
Bike Alarm is another new feature of note. We've all been there, you're out for a ride, you need to pop into a shop, a café or even just nip to the toilet – what do you do with your Garmin?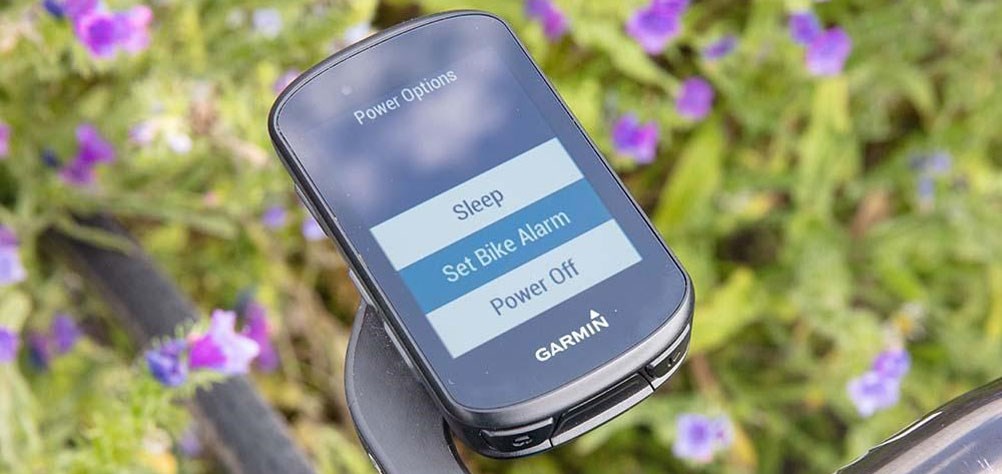 Activate the alarm and the Edge 530 uses its accelerometer to detect motion, sounding an alarm if someone moves or touches it. Leave your smartphone connected to your Edge 530 and you'll even get alarm notifications whilst you're sat sipping a flat white!
Not necessarily a new feature, but the Edge 530 is compatible with Garmin Connect IQ. Garmin Connect IQ is essentially a mini-app store for your device, enabling you to download extra plugins like Strava, Ridewithgps, Komoot and TrailForks along with weather apps and data screen templates.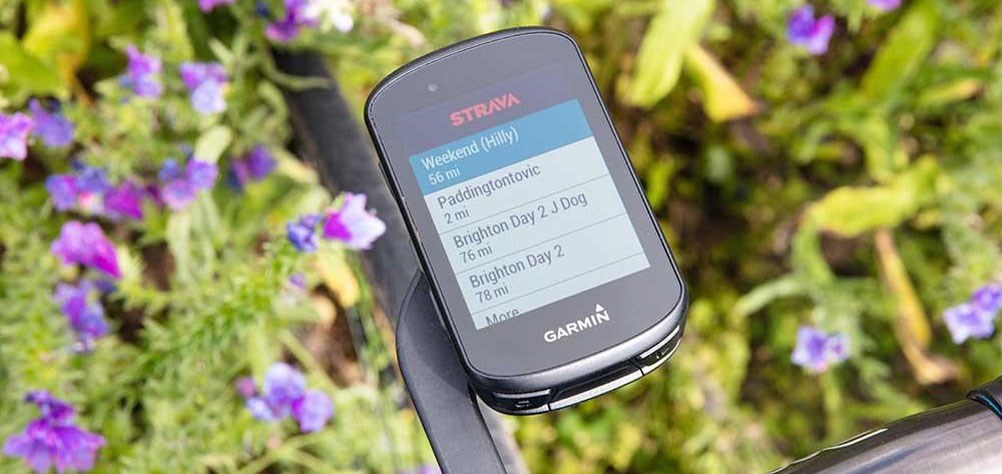 If you're a diehard Strava user, it's extremely easy to create a route in Strava and push it to your Edge 530 without having to export from Strava and import into Garmin Connect.
If you've been a Garmin user for some time, we think you'll find the unit intuitive and easy-to-use. Indeed, after a couple of commutes, we were up to speed and using the unit without too much thought.
To begin a ride, you first need to select a ride profile. These profiles allow you to customise data screens to your heart's content. Imagine you commute to work during the week where time is more important, but at the weekend speed, altitude and power are your ride currency. With the Garmin Edge 530 it's easy to create two ride profiles, with two different data screens.
Once you've hit the start button and started rolling, the unit is just the right size, not too small, not too large. Data screens are easy to read on the fly and its great to see that the Edge 530 is sold with both an out-front mount and a standard stem/bar mount.
Following a new route, it was comforting to receive warning of approaching sharp bends in the road, lap reminders as well as reminders to eat and drink and when the sun dipped behind the clouds, the ambient light sensor suggested we turned the brightness down to conserve battery.
Not that we climb like Simon Yates, but we did enjoy using the new ClimbPro feature. Only available when following a route, the computer will assess the climbs on the route, detail them on a summary page, before providing live feedback on them as you ride. The climb screen will show you distance remaining, ascent remaining as well as two other customisable data fields. You can set these to whatever you want!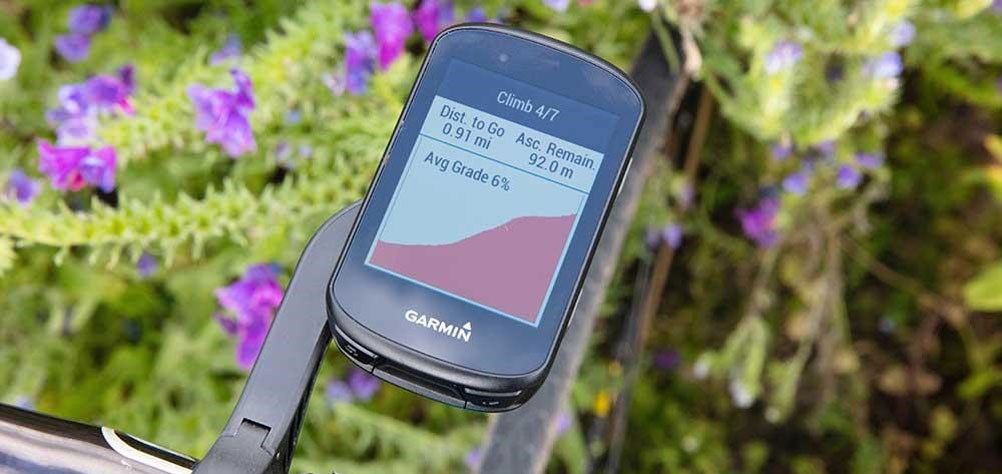 ClimbPro will even work out the various gradients on the climb, denoting them in various colours to illustrate how steep they are! Pretty cool, uh? You certainly don't need to be grand tour contender to appreciate this feature – we found it useful for measuring your effort on a climb, helping you roll over the top and down the other side, rather than weaving to the top out of breath.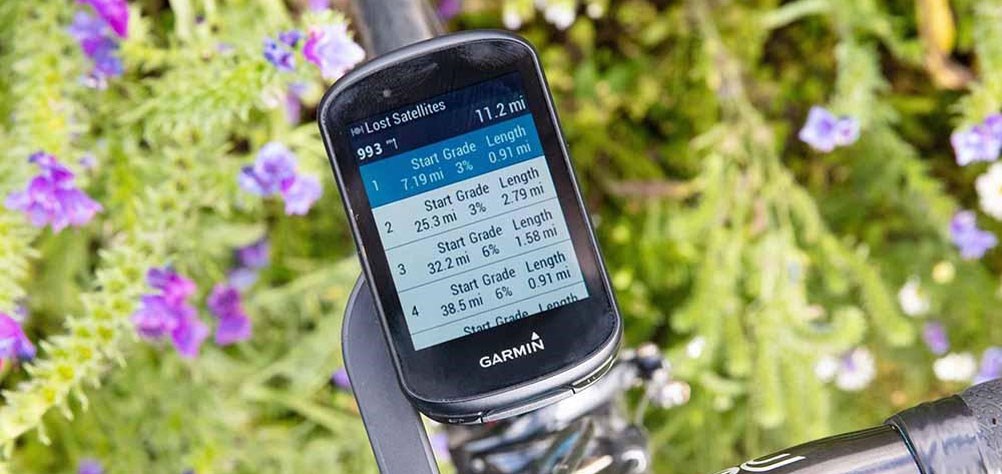 Whilst it doesn't have the touchscreen of the Garmin Edge 830, the Edge 530 is an extremely appealing option for all riders. With bucket loads of updates from the Edge 520, and even the Edge 520 Plus, this new GPS computer should be on your shopping list irrespective of whether you're a cat 4 road racer, weekend roadie, hardened commuter, gravel grinder or trail-hungry mountain biker.