Updated: 2nd October 2021
Riding your road bike doesn't need to stop once the darkness hits. Do not let the lack of sunlight dampen your spirits or training regime. Lights can be split into two categories, to be seen and to see. The first can be used year-round, even during the day to help others notice you on the roads. The latter helps you to see, illuminating your way ahead.
Modern road cycling lights are lightweight, bright and weather resistant. The best road bike lights use LED technology and precision-crafted lenses to get the most from the available power. The brightness is measured in Lumen. The more Lumen, the brighter the light. The best road bike lights will also feature convenient USB charging, rugged construction and shock protection against vibrations.
Be Seen - Cycling under street light
Being seen is vital to riding safely. Alerting road users to your presence will help to minimise the risk of any collisions. Front and rear lights that feature a flash mode will help you be seen. Often, these lights are used during daylight hours for extra visibility. The best road bike light set will be USB charging, have an easy to use, quick to mount and strong attachment method, along with good battery life, and flash mode. Lumen count does not to be as high as lights for illuminating your way. A light set with 40 Lumen front and 20 Lumen rear will be adequately visible.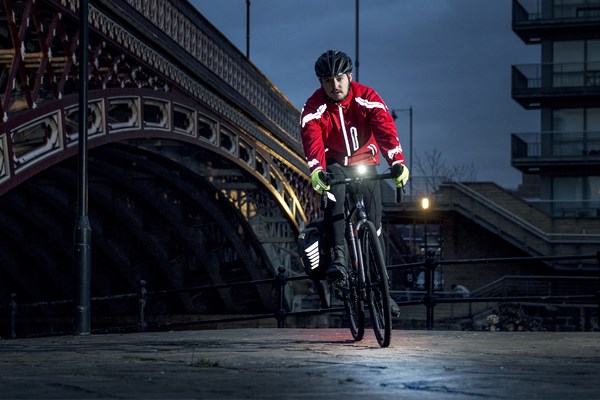 To See - Cycling on unlit roads
The best bike lights for unlit roads will have a higher output than lights to be seen. The best front light for road bikes will put out 800 lumens or more. This will throw out a substantial beam that is bright enough to light your way and can also be seen easily by oncoming traffic. When riding with a powerful front light take care not to position the beam too high as you don't want to dazzle others heading towards you.
The best rear light for road bikes on unlit roads will need to be more powerful too, especially if traffic is fast-moving as they will need to see you from further away. Look for rear lights that put out at least 50 lumens when cycling on unlit roads. Having two lights with one of them set to flashing mode is best.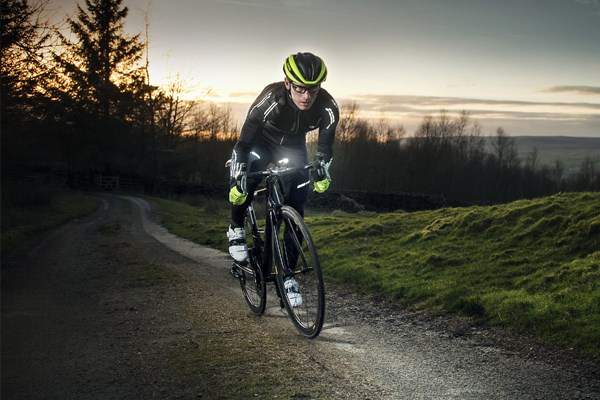 Run time is an important factor to look at. Think about your longest ride and make sure the lights can accommodate this. Smaller lights on flash mode can last many hours, but high-performance front lamps can have shorter battery life on full power, some will ride on a medium power that retains a high lumen output to conserve battery.
Some riders will take further steps to improve safety and road visibility. Commuters who ride in the worst of the weather, will consider having small, flashing helmet mounted or backpack-mounted light along with bike-mounted lights. Rear lights can have a clip attachment, meaning they can attach to the strap of a pack easily, while others will have an attachment specifically for helmets.